'The View': Why Abby Huntsman Said Being a Co-Host 'Wasn't Fun For Me Anymore'
Abby Huntsman joined The View for its 22nd season, alongside Whoopi Goldberg, Joy Behar, Sunny Hostin, and Meghan McCain. She and McCain were longtime pals and had the same political leanings, making for a more balanced panel. When Huntsman announced she was leaving the show in January 2020 to join her father's campaign for governor, fans attributed her departure to the reported tumult on set.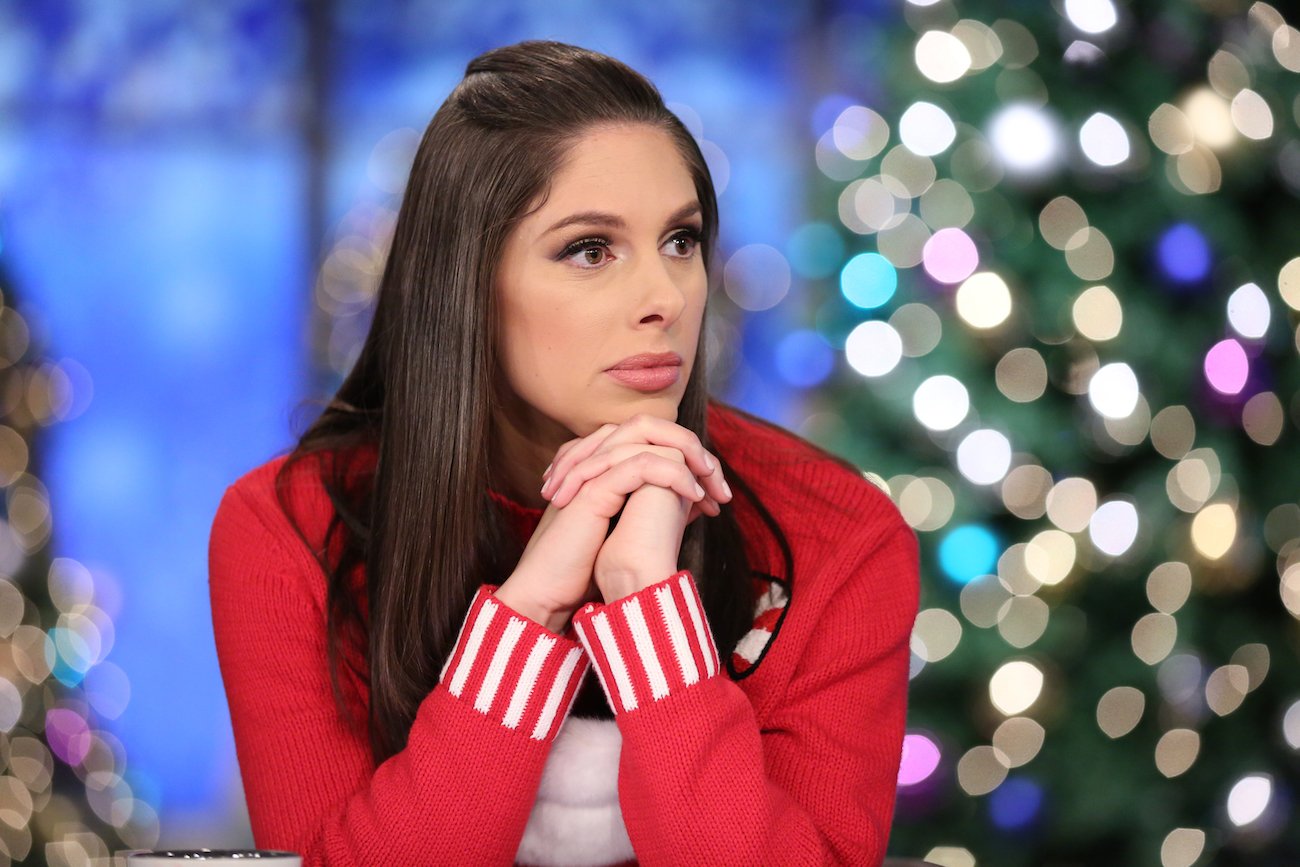 Abby Huntsman felt politics on 'The View' can get 'tired after a while'
After stints on cable news including MSNBC and Fox News, Huntsman got a seat at The View table in Sept. 2018. Bringing another conservative perspective to the show in alignment with McCain, Huntsman had a solid political background as the daughter of former Utah governor Jon Huntsman, Jr. With the daytime talk show often focused on politics, Huntsman would sometimes get her dad's feedback on certain topics.
"My dad and I have always had this unique relationship where we listen to each other and respect each other," The View alum told Deseret News in January 2020. "He's always the first person I call when I have a question, or if there's a topic on The View that I don't know how to talk about without getting in trouble. He makes so much sense. He always brings it back to reality."
The political climate grew more turbulent during Huntsman's tenure on the show, with the co-hosts' differing perspectives often resulting in volatile debates. The former Fox News personality grew weary of the pandemonium.
"Sitting on the national TV stage, talking about our tit for tat in Washington D.C., it can get tired after a while," Huntsman admitted. "It really can. And I just found, it wasn't fun for me anymore."
'The show is made for drama,' Abby Huntsman commented
Huntsman considered herself a conservative centrist on The View, but felt there was no middle ground when it came to political issues.
"I enjoyed having that center-right voice, but at the same time, everything is to extremes today," she remarked. "You've got the extreme right and extreme left. … We are not talking to each other anymore. We are talking right past one another, and if you disagree, it's not that's a different idea, it's that you're just stupid and you don't understand."
McCain and Huntsman were outnumbered on the panel, with Goldberg, Behar, and Hostin being vocal liberals. The talk at the table sometimes got out of hand, which started to get old for Huntsman.
"The show is made is for drama," the former co-host of The View said. "It did get fiery and that will continue. Honestly, it is a lot to sit there and have to do that every day. Some people are just not naturally made to argue all day long, but I am not. I did grow so much, and I do love to disagree. I think it's fun to have those moments, but sometimes it can get tough."
Abby Huntsman left 'The View' to campaign with her dad, Jon Huntsman, Jr.
Toward the end of 2019, reports of increased tension between the co-hosts on The View were hitting the headlines. A rift between McCain and Huntsman had been reported, with some attributing her later exit announcement to her alleged argument with McCain. The mom of three explained that you can't believe everything you hear or read.
"So is every report true about the show?" Huntsman commented. "No. I have good relations with everyone on that show. Meghan McCain was a friend well before the show and will be a friend well after the show. I sat between Whoopi Goldberg and Joy Behar every day – I mean talk about a great gig! I learned so much from them."
Though her dad went on to lose his third term for governor in Utah, it's doubtful Huntsman has any regrets.
"No matter what happens in the race, I don't think I would ever forgive myself for not being there and helping him," she said in January 2020. "Because that's what we do as a family. … The View has always been a dream job, and in many ways it was that. But ultimately, you learn as you get older where you need to be that's going to make you the most happy."