'The View' Alum Abby Huntsman Tests Positive for COVID-19
Abby Huntsman is going through a difficult time at the moment as the former The View co-host has tested positive for COVID-19. The ABC talk show alum had been tested after her father was infected but her test had gotten back negative. After her mother recently said she had contracted the virus, Huntsman was tested again and has been battling the coronavirus for the last couple of weeks.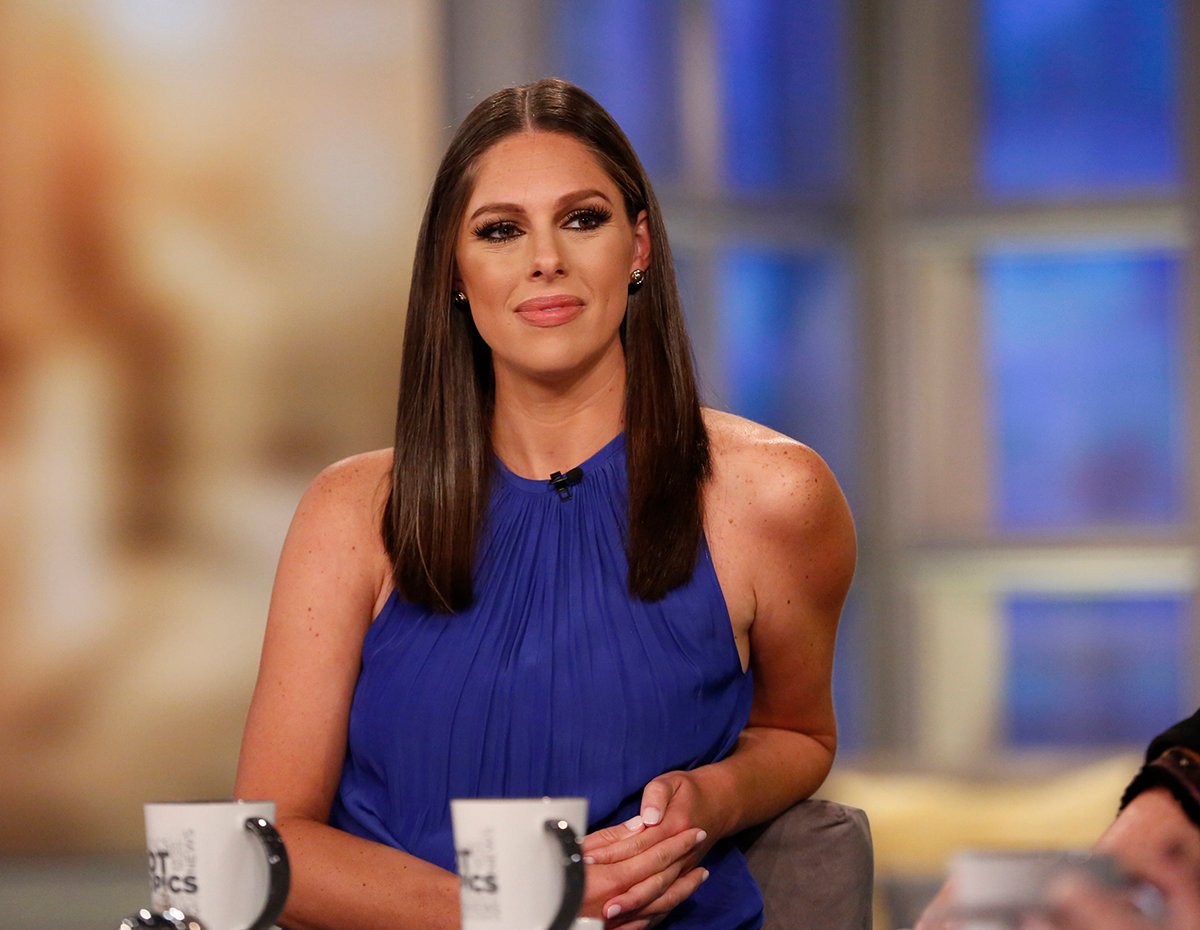 Abby Huntsman shares an update on her health status
Huntsman shared a video on social media updated her followers on the status of her health. The conservative personality revealed that she has been experiencing the symptoms of COVID-19 even though she had tested negative. She explained that she later received a fall from her nurse informing her she had gotten a false negative.
"I got a call the other day from the nurse saying I was a false negative, so I've been dealing with the virus for the last week and a half to two weeks," Huntsman said in the video. "Feeling a lot better the last two days so I'm hoping I'm on the road to recovering."
Huntsman also updated that her father is about 95% "back to normal" and her mom has no sense of taste or smell. Furthermore, the TV personality said that the kids have not gotten any symptoms.
Meghan McCain took to Twitter to send her dear friend Huntsman some kind words during this difficult moment.
"Sending you and your entire family love, strength, and healing Abby," McCain tweeted. "So awful! Everyone, take coronavirus seriously, it's still infecting many people."
Abby Huntsman got tested two weeks ago
It was about two weeks ago that Huntsman's father, former Utah Governor Jon Huntsman, revealed that he had tested positive for the coronavirus. The governor had been out on the field campaigning as was Abby.
"After a second try, test results came back positive for COVID-19," Jon Huntsman tweeted on June 10. "Have been experiencing classic symptoms..like so many others, my goal is to keep my family safe. Though isolated temporarily, we've never been more energized in this important race for Governor. The work goes on!"
Abby had been working closely with her father on the campaign and was also tested for the virus. At the time, she tweeted that her results had been negative.
"What a week it's been for our family," she tweeted. "My test from last week finally came back negative but will go back for another test today after living in the same house as my dad. Hoping the state can figure out its testing complications as this is too important to get wrong."
An outpour of support quickly flooded Abby's Twitter mentions worried about her and her family. She later updated to let fans know how grateful she was for all the prayers.
"Thanks to so many for [the] prayers and well-wishes," Abby wrote. "So far, only Jon Huntsman has tested positive, [the] rest of our house is negative. Still all at risk after being exposed unnecessarily when dad got [a] false negative and then four out it was opened and thrown out. Staying positive."