'The View' Alum Meghan McCain Was Given This Icy Nickname After Joining the Show: 'I Thought It Was Unfair'
Meghan McCain is sharing some details from her previous gig on The View in her new book "Bad Republican". Describing a "toxic environment" with staff and her fellow co-hosts, McCain revealed a not-so-flattering moniker she was given after first joining the daytime talk show in 2017.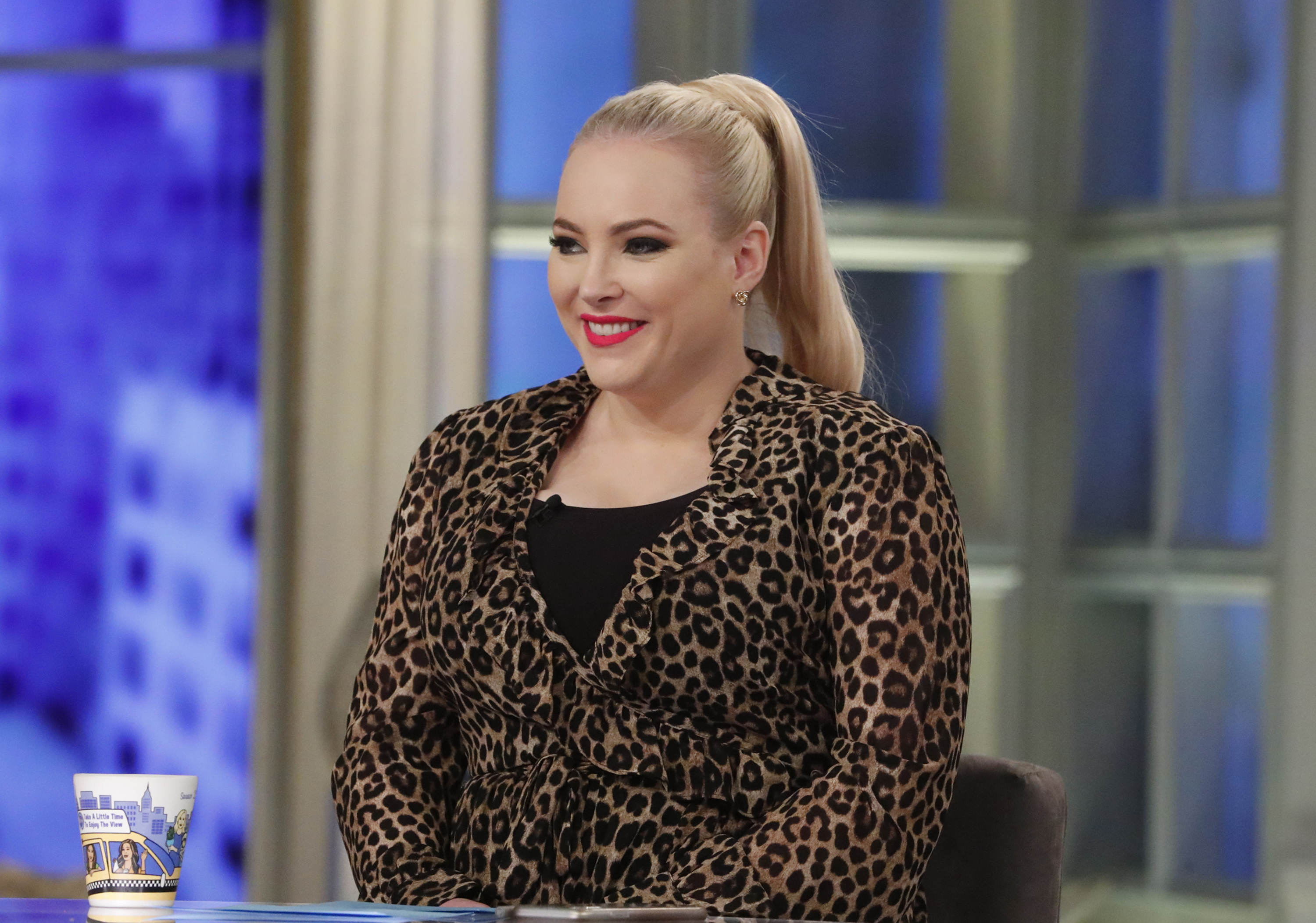 Meghan McCain was nicknamed after a Disney princess… but not in a good way
When McCain made her first appearance as co-host on The View in October 2017, her position as the resident conservative was clear from the start. With the rest of the panel leaning toward the left, McCain was often outnumbered during political topics. Her outspoken nature was soon branded as difficult and McCain became the subject of gossip.
"People were not comfortable around me," McCain told Variety. "I was there less than a month when the first article came out about me, about what a disappointment I was and my nickname backstage was 'Elsa the ice princess' [from 'Frozen']."
McCain's father, Senator John McCain, was battling brain cancer when she started on The View panel, which consumed her time away from the set.
"My dad was dying of glioblastoma," she explained. "I got permission from the network to take every other Friday off to go home to Arizona and help him get treatment. If I was cold, with this giant show with a group of strangers, I was trying to do well."
'The View' felt 'isolating' to Meghan McCain
The former Fox News contributor described feeling on the outs with The View co-hosts and staff due to her conservative stance and lack of colleagues who shared her perspective.
"You can watch the show and see that it's unhinged and disorganized and rowdy," McCain remarked. "For me personally, it felt extremely isolating because of my political ideology. I was the only conservative on the show. … I always thought for TV, for the viewers watching, it benefits everybody to have more balance. I didn't feel like there was balance."
As the outlier of the panel, McCain became an easy target for tabloid headlines.
"There were never bad stories leaked about anyone else, and there was certainly bad behavior that could have leaked," she revealed. "Do you think all those women are peaches and cream in the morning? Are you f*cking kidding me? But it was always like, 'Meghan is …' I thought it was unfair."
Meghan McCain has no desire to go back to 'The View'
In her memoir, McCain discusses the contentious environment both on- and off-camera on The View and how it created constant tumult.
"The atmosphere of The View breeds drama," McCain said on her Audible book. "Producers can't control hosts, manage conflict or control leaking. My take on the show is that working at The View brings out the worst in people. I believe that all the women and the staff are working under conditions where the culture is so f*cked up, it feels like quicksand."
When asked if she would return to the "Hot Topics" table, McCain was quick to respond.
"That's not going to happen," she replied. "Someone else should get a shot at it. They should be giving conservative women opportunities to be on TV."