'The View' Alum Meghan McCain Hasn't Spoken to Joy Behar 'One-on-One' Since This Episode: 'I No Longer Felt Safe'
Meghan McCain's new book, "Bad Republican", is about to be released and she's giving readers a sneak peak. Serving as a co-host on The View from 2017 to 2021, the former talk show panelist is revealing some tough times behind the scenes with one particular episode that prompted an anxiety attack.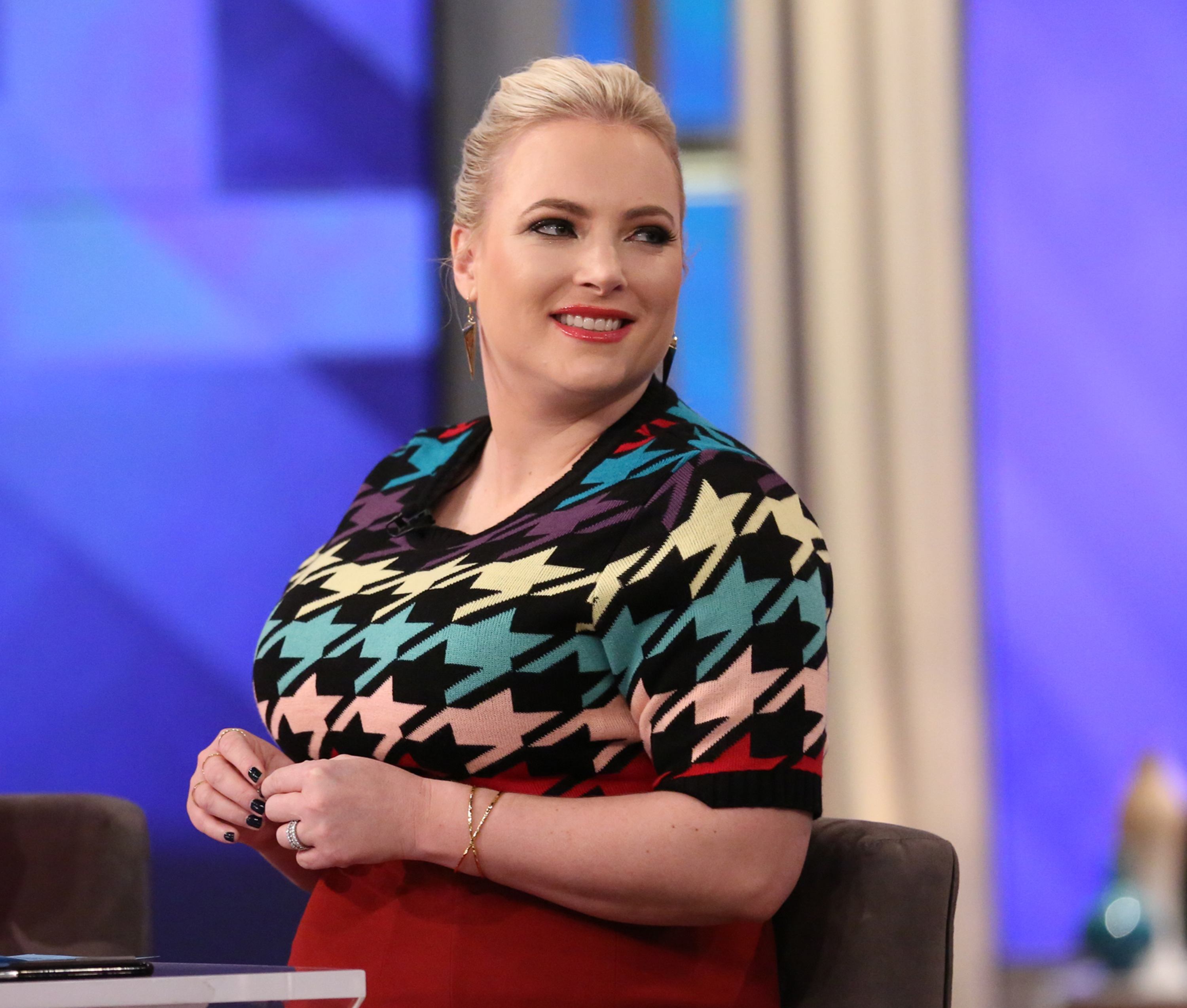 Meghan McCain had a rocky return to 'The View'
McCain welcomed daughter Liberty with husband Ben Domenech in September 2020 and went on maternity leave for the remainder of the year. The conservative co-host had often sparred politically with fellow panelist Joy Behar, yet she wasn't prepared for Behar's cutting comment following one particular debate upon her return.
"On my second day back, as I was still getting my sea legs back and adjusting to my new schedule and life between breast-pumping and researching for my hot topics, Joy and I began squabbling a bit about the state of the Democratic Party on air," McCain wrote in her book, according to Variety. "To make light of things and to ease the tension, I said, 'Joy, you missed me so much when I was on maternity leave! You missed fighting with me!'"
Behar's response was a firm, "I did not. I did not miss you. Zero."
The View alum was stunned at the harshness of Behar's statement and tone, and admitted she was devastated by her co-host's behavior.
"Nothing anyone has ever said to me on camera since I have been giving interviews since I was 22 years old ever hit this hard," McCain shared. "I felt like I'd been slapped. She yelled out at me sharp and intensely and I believed her. Now, I know I'm not always a perfect angel, but I would never speak to any woman that way who had just returned after giving birth. There are some things in life and some moments of time in life which are sacred."
'The View' alum had a panic attack after Joy Behar's comment
Though the two talk show panelists had frequent heated disagreements due to their political differences, McCain assumed that they still had a solid relationship and often sang Behar's praises.
"Until that moment, it hadn't even occurred to me that Joy hadn't missed me," McCain explained. "She'd texted me to ask to see a baby picture of Liberty, and she'd seemed happy for me. We'd chatted in a friendly way. I believed that, despite all our differences, deep down, we had a mutual understanding of respect for each other. When we broke for commercial, I burst into tears. Not just like tearing up, uncontrollable sobbing. I was super hormonal and deeply hurt."
McCain revealed that she had been dealing with postpartum depression, and the interaction with Behar set off a string of emotions. She struggled to calm herself before the commercial break was over.
"I rushed down stairs, closed my door, threw up in the garbage can and I finished the crying session I'd had to interrupt before," McCain said. "She'd triggered my postpartum anxiety and now I was on a roller coaster that I couldn't stop. While I wept, I no longer felt safe working at The View. It is one of the most singular feelings of loneliness and anguish I have felt in my entire life. … Joy seemed to smell that vulnerability like a shark smells blood in the water, and she took after it. Why was this worth it to her? I will never know."
Joy Behar refused to apologize to Meghan McCain
McCain felt Behar should make amends following her severe remark, but the former standup comedian had no intention of saying sorry.
"Later, I asked my executive producer for an apology from Joy," McCain recalled. "She had humiliated me live on air and an apology from her didn't seem like a lot to ask. I was told I would not be getting one and we all just needed to move on. I never talked to Joy one on one again after that day."
The former Fox News contributor had hoped for more solidarity when she came back from maternity leave, but McCain left the show in July with a completely different "view".
"The View is billed as being honest and open," McCain wrote. "A space where women support — and respectfully challenge — each other. But the truth is that the environment of the show is toxic. … Soon after I returned, it hit me: I didn't want to be a part of that, for myself, for my daughter and for women everywhere."
"Bad Republican" is available on Audible on Oct. 21.