'The View' Alum Meredith Vieira Recalled How Star Jones' Weight Loss Was Handled on the Show: 'It Wasn't Honest'
Original co-hosts Meredith Vieira, Joy Behar, Star Jones, and Debbie Matenopoulos reunited to celebrate 'The View's' 25th anniversary and rehashed a sensitive topic.
Barbara Walters launched The View in 1997 with panelists Meredith Vieira, Joy Behar, Star Jones, and Debbie Matenopoulos. The four co-hosts reunited for the daytime talk show's 25th anniversary and rehashed a sensitive topic.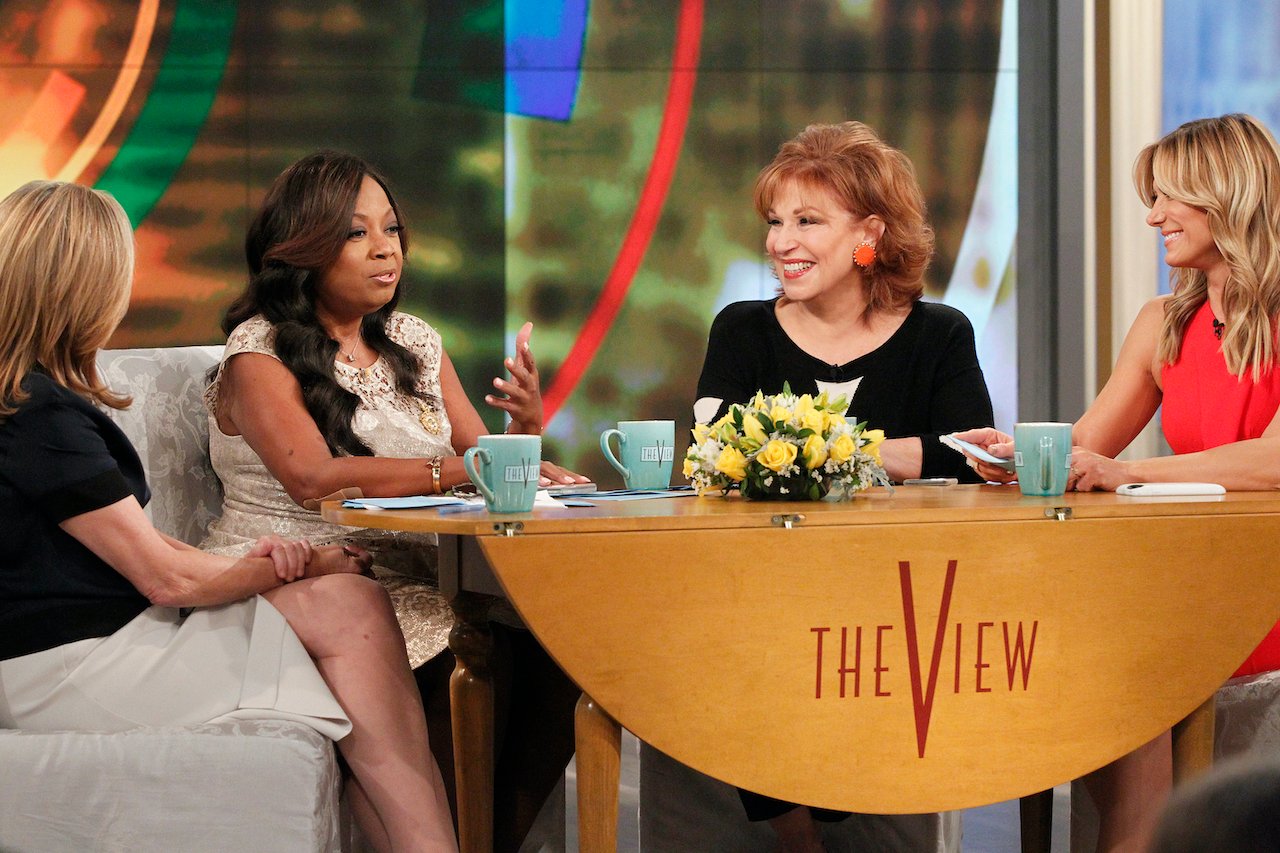 Star Jones spoke of her personal challenges during her time on 'The View'
After leaving The View in 2006, Jones slowly began to open up about the physical and mental struggles she dealt with during her time on the talk show.
"I was morbidly obese," she told Tamron Hall in 2020, according to People. "I wasn't fluffy, I wasn't plus size, I wasn't overweight — I was dying. I was 307 lbs."
Behar recalled how Jones' co-hosts wanted to talk with her about her health but feared her response.
"I remember you said to me, 'It would have been great if someone said, Star, you need to lose weight, you're unhealthy,' " Behar shared. "And I said, 'Star, if I said that to you, you would have bit my head off' and you said, 'Yes, I would have!' "
'The View' co-hosts had to keep Star Jones' surgery under wraps
Jones opted for gastric bypass surgery in 2003 but wanted to keep the news quiet despite being a public figure. The attorney credited her weight loss to diet, exercise, and a "medical intervention", and didn't reveal she had the procedure until after she left The View. Her co-hosts grew to resent having to be a part of a cover-up.
"We were worried," Vieira said of Jones' health and the situation,adding, "To be honest, [we were] a little bit angry at the dialogue. We felt, 'This isn't honest'. We reported to be honest women on this show and we stopped being totally honest with each other."
Behar remembered how show producers prompted The View co-hosts to stick to the story and keep up the performance.
"[Jones] was in tremendous denial and we had to pretend it was something other than it was," Behar noted. "We didn't like that. We were told, 'Well you have to be an actress,' and it's like, 'We don't get paid to be an actress.' We were uncomfortable with that." 
Star Jones praises 'The View' creator Barbara Walters
Now in a good place physically and committed to wellness, Jones is proud of how far she's come since her time at The View's hot topics table.
"My greatest achievement is that I'm healthier now than I have been in my whole life," Jones commented.
Jones also gave props to Walters for giving her the opportunity to have a seat at The View table.
"One thing that Barbara does not get enough credit for: she raised the whole conversation of diversity and put it on television," The View alum said. "She made sure that everybody heard the opinion of an overweight Black woman. I'm a better journalist because of her. I ask questions. I hear myself parodying something she would say. She taught me about the follow up question."