'The View' Alum Sherri Shepherd Recalled Her Last Day Working with Barbara Walters: 'Even Then, She Was Hard On Me'
Sherri Shepherd was on 'The View' from 2007 to 2014 alongside news veteran Barbara Walters. Shepherd still remembers what Walters told her on their last day together at the table.
Sherri Shepherd was a panelist on The View from 2007 to 2014. Previously appearing on sitcoms including Everybody Loves Raymond and 30 Rock, Shepherd was comfortable being on camera and always brought laughs. Yet her seven-year stint on the daytime talk show proved to be a challenge under the tutelage of creator and executive producer Barbara Walters.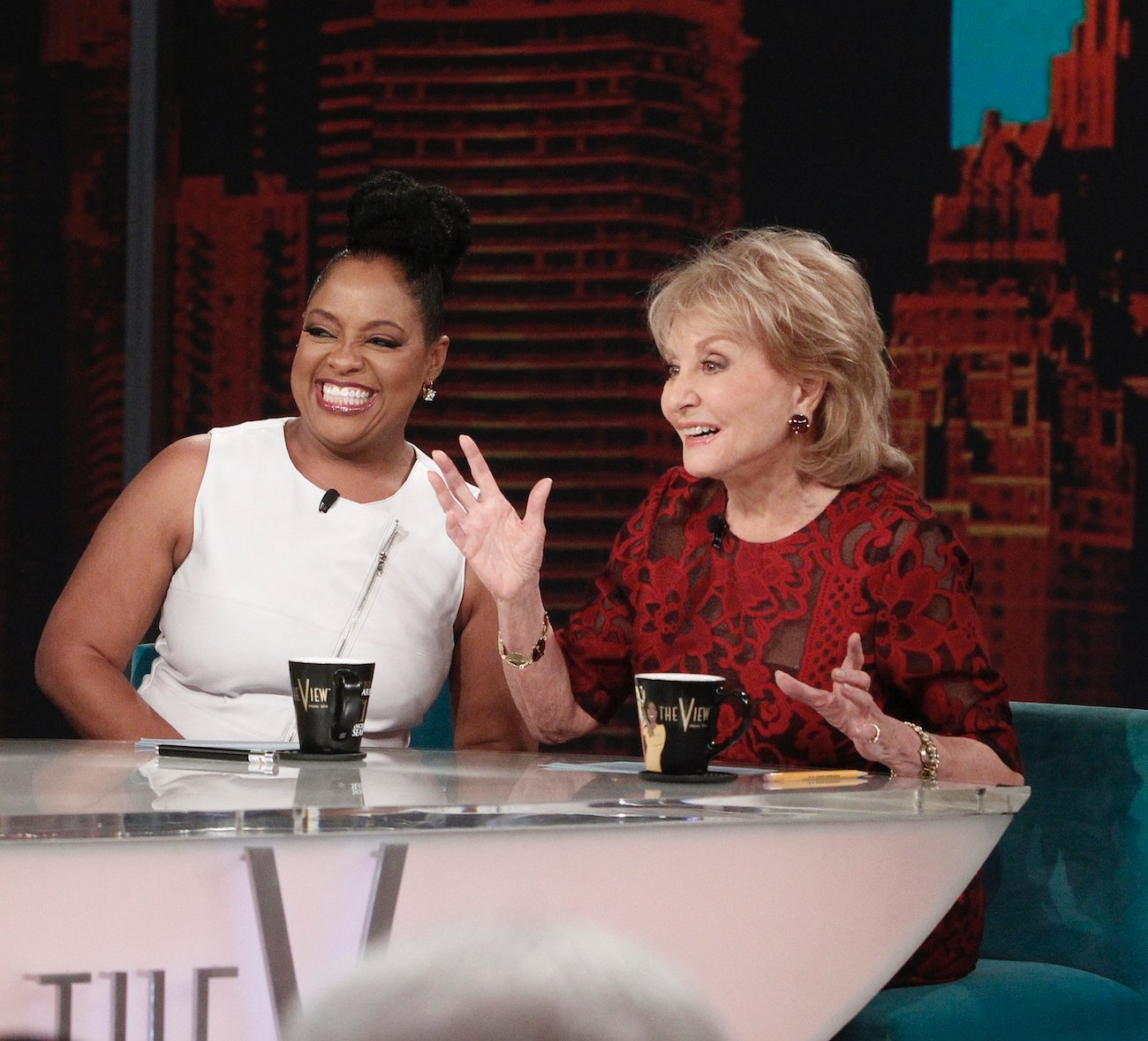 Sherri Shepherd 'cried for the first 3 years' of 'The View'
While Shepherd has often expressed her gratitude for her what she learned over the years on The View, she's also been vocal on how tough Walters could be as a boss.
"Let me tell you something – If you can make it past Barbara Walters, there is nothing you can't do," Shepherd told TV Insider in September 2020. "Barbara Walters was very hard on me. I said before that I've cried for the first three years. She expected a lot of me. Thankfully, I was able to rise to the occasion."
Walters surprised Shepherd with some complimentary words on her last day at The View table in May 2014.
"When she retired, her last words to me as she put her hands on my face were, 'I'm the most proud of you here because you did your homework,'" Shepherd recalled Walters telling her. "'You were curious. You asked the questions.'"
Sherri Shepherd credited Barbara Walters for finding her voice
Even when Walters was harsh with Shepherd, the Brian Banks star knew it was to bring her out of her shell. The View alum shared how Walters' praise on her final episode brought her to tears, which prompted a comment.
"She helped me find my voice," Shepherd said of Walters. "Literally, I owe that to Barbara. I remember when she said that to me I started crying. When the elevator doors were closing she said, 'Why are you crying dear?' Even then, she was hard on me."
Shepherd gave props to both Walters and The View moderator Whoopi Goldberg for teaching her to speak her mind.
"I learned so much sitting between her and Whoopi Goldberg," the Ride Along 2 actor revealed. "How to be curious and ask the questions nobody asks. How to give my opinion. Even if there is someone on the side of me going, 'No.' I'm not shy about giving my opinion… I'm ready to jump in and be opinionated. I got that from Barbara."
What Sherri Shepherd thinks of 'The View' sans Barbara Walters
Since Walters' retirement in 2014, The View has had its share of revolving co-hosts. The daytime talk show also took a sharp political turn with the 2016 presidential election. Shepherd noted the void left by Walters' departure.
"I think something was missing when Barbara left, because she was at the helm," she told TV Insider. "She was guiding it. Because she is not there, you don't see it. It's a lot more serious. We are in a political climate, so a lot of that does take up the air time. It is still a great show."
Despite Walter's exit, Shepherd saw The View as having a significant place in daytime television.
"I think it definitely has evolved," she said. "To hear from intelligent women and what they have to say. It's a show no matter what host is sitting in that chair or who is in the middle, people will still tune in to The View."