'The View' Co-Host Ana Navarro Gets Tweet From Barbra Streisand and 'OMG. OMG. OMG.'
Ana Navarro is a fan favorite of The View and viewers always look forward to her appearances. The political commentator never holds back her opinion and knows how to not take herself too seriously. Navarro is the perfect co-host on the ABC talk show and she can now count on Barbra Streisand as one of her many fans.
Barbra Streisand recognizes Ana Navarro
The View is not the typical daytime talk show as the ABC program regularly debates politics. There is no other talk show on regular television that matches up to what the panel does every single morning. Navarro is a regular guest co-host on the show and makes multiple appearances throughout the week. Although Navarro identifies as a Republican, she calls out her political party when she needs to unlike other party loyalists like Meghan McCain.
Navarro has some harsh criticism of some Republicans and Streisand acknowledged her recently with a tweet.
"I just love Ana Navarro!" Streisand tweeted. "She is correct when she describes the authoritarian rot of the GOP. Witness the spineless Kevin McCarthy and his reversal on the attempted coup."
When Navarro saw the mention on social media, she reacted like any one of us would of the legendary Streisand acknowledged and agreed with our opinion.
"OMG. OMG. OMG," Navarro posted on Instagram alongside a screenshot of Streisand's tweet.
RELATED: 'The View' Co-Host Ana Navarro Defends Whoopi Goldberg After 'Unfortunate Incident'
Fans react to Barbra Streisand's tweet
Everyone roots for Navarro and when The View co-host shared Streisand's tweet on social media, it wasn't long before her fans weighed in with their own comments.
"Compliments from a legend wow," a fan replied.
"Please don't be shocked. You are the epitome of rational thought. So many see and hear your voice and admire it. You will end up on the right side of history," a follower added.
"She knows a smart woman when she sees it," an Instagram user noted.
"Barbara Streisand noticing and mentioning our hermAna, well deserved!! She's right you have gumption (wanted to say cojones)," another fan said.
"Ana, lots of people love you, you have a way with words and your sense of humor is hilarious, love you too," another follower mentioned.
"I love when a queen praises a fellow queen," another Instagram user commented.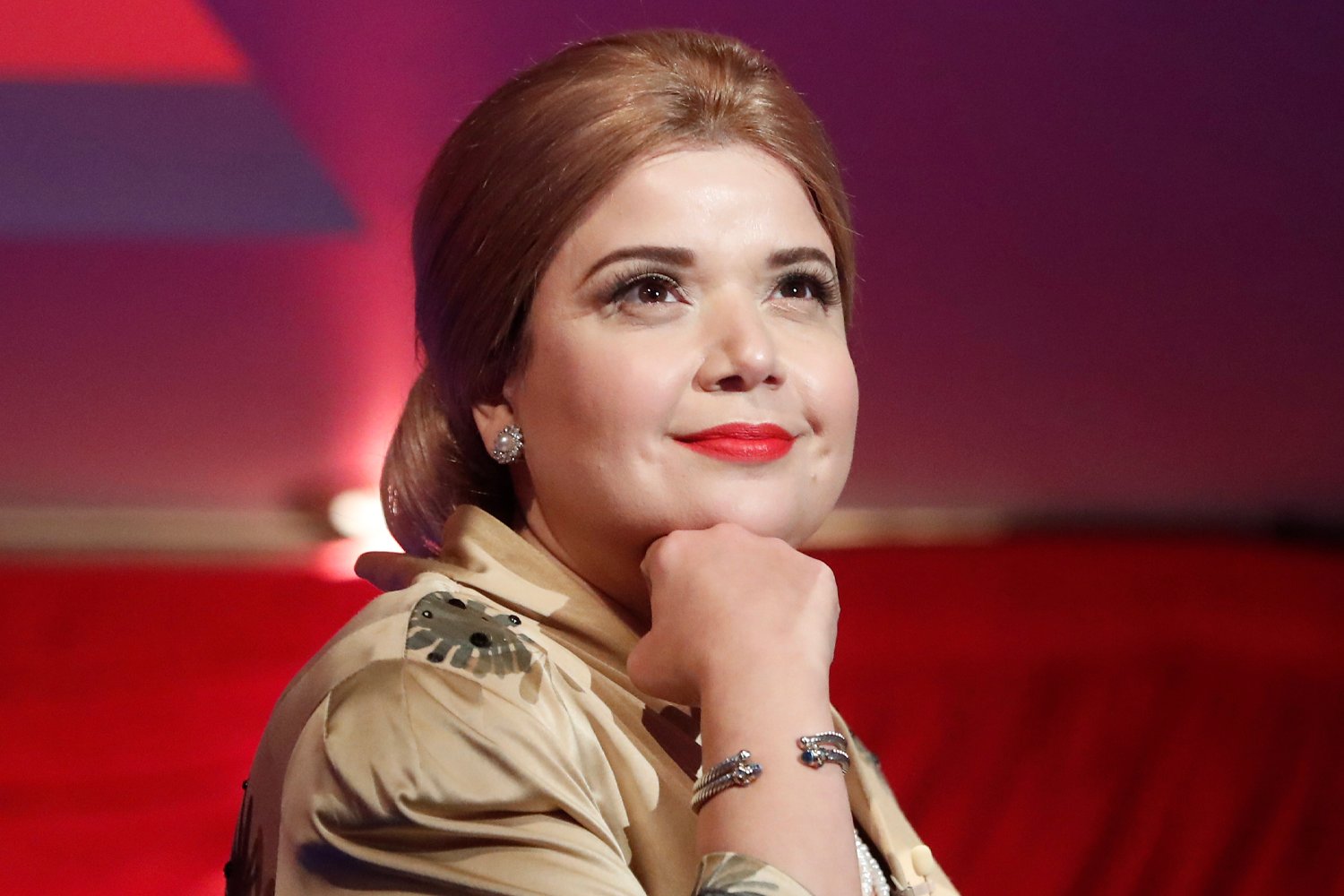 RELATED: Ana Navarro Takes 'Time To Enjoy The View' and ChaCha Becomes The Center of Attention
Ana Navarro at two-months from her mother's death
The joy that it was to be acknowledged by Streisand is something to be proud of. However, amid the smile that Navarro shows every day is also grief following the death of her mother in December 2021. A month after Violeta died, Navarro dedicated a post honoring her late mother in a touching and sweet Instagram post.
"My mom has been gone a month today. Somebody -I don't know who- sent me these pillows with pictures of my beautiful mamma. There was no card. I hope whomever it was, sees this so I can say, 'thank you,'" she shared. "My dad slept with one of the pillows next to him the entire time he was here. He took one with him to Nicaragua and left the other in his room in my house for when he comes back. Said it made him feel closer to her."
The lovely pillow was covered by photos of Navarro's mother that The View co-host had shared on Instagram over the course of time.
RELATED: 'The View' Co-Host Ana Navarro Shares Relatable Anecdote About Growing Flowers and Fans Give Her Tips