'The View' Co-Host Ana Navarro Remembers Her Mother One Month After Death
Ana Navarro is remembering her mother a month after she died. 'The View' co-host shared a sweet post on Instagram with a special tribute to her late mother.
Ana Navarro had a rough end of the year 2021 and a rough start to the year 2022. The View co-host lost her mother in December after weeks of being sick and wasn't able to visit her due to the current government situation in Nicaragua. One month after her mother Violeta died, the political commentator is remembering her with a special Instagram post.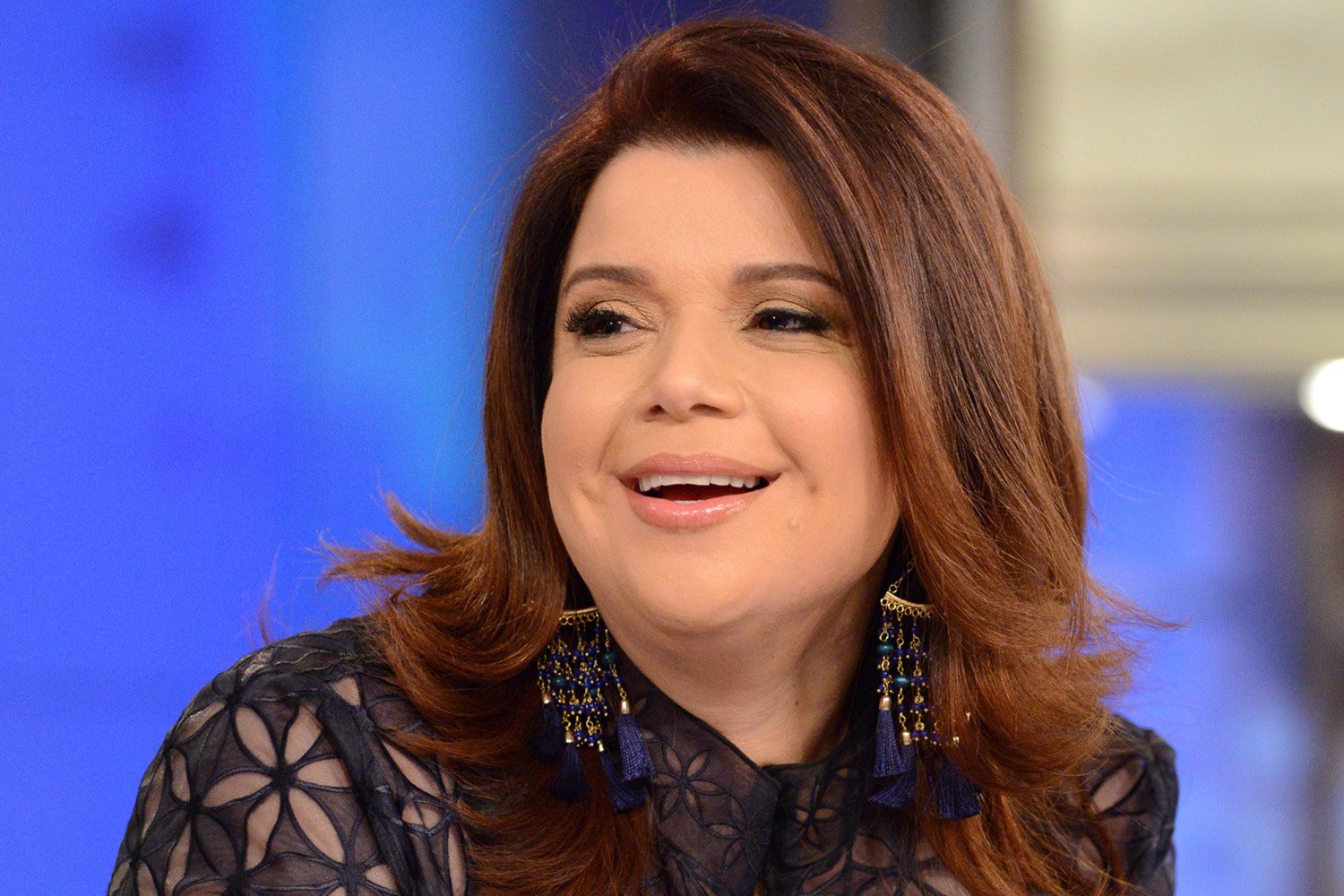 Ana Navarro honors her mother
It has been a month since Navarro's mother died and The View co-host is remembering her with a sweet Instagram post. In the photo, Navarro is seen holding a pillow with a case that has pictures of her late mother that she had previously shared on social media.
"My mom has been gone a month today. Somebody -I don't know who- sent me these pillows with pictures of my beautiful mamma. There was no card. I hope whomever it was, sees this so I can say, 'thank you,'" she posted. "My dad slept with one of the pillows next to him the entire time he was here. He took one with him to Nicaragua and left the other in his room in my house for when he comes back. Said it made him feel closer to her."
At the end of the post, Navarro also thanked an "anonymous person" who sent her chicken soup to feel better. It turns out that the mysterious person was Eva Longoria who took to the comment section to reveal herself.
"That was me! The chicken soup!!!! Not the pillows!" Longoria replied.
Fans react to Ana Navarro's sweet post
After Navarro's post about her mother was shared on Instagram, it wasn't long before fans took to the comment section to express their sentiments. The majority of the comments were sending well-wishes to The View star who continues to mourn her mother's death.
"Thank you for posting this Ana. Makes me have faith in humanity. So very sorry for your loss. I know how hard it is," a fan replied.
"You are loved! In these trying times and your personal trying times, you have been positive, a voice of reason, just human," a follower added.
"May you find Peace and Strength in the days ahead. You look so much like your Mother," an Instagram user said.
"Human beings are inherently kind and this proves it! So beautiful and the fact that it brought your dad comfort is EVERYTHING! Be well," another fan commented.
"Isn't that beautiful! Ana, know your sweet mama is looking out for you guys everyday! Much love," another follower said.
"I believe in Karma… you give so much of yourself that thoughtfulness comes back to you," another Instagram user mentioned.
Ana Navarro started off 2022 with COVID-19
Navarro also recently shared that she had tested positive for the coronavirus (COVID-19). The television personality is vaccinated and opened up on the show about how she found out she had a breakthrough case.
"Just before the show started, I got a call from Christine, our COVID nurse, and the PCR [test] I took yesterday came out negative," Navarro explained on The View. "I am now positive for COVID. I'm feeling no symptoms, I'm feeling pretty good so far. I hope this stays and I did what the CDC recommended. The minute that I felt a tickle in my throat I assumed I had it."
Navarro has continued to be on the show remotely and further updated that her symptoms had continued to be mild.