'The View' Co-Host Meghan McCain Posts Tribute to Renowned Actor and Family Friend
Though Meghan McCain is known for her seat on The View panel, her background in politics gave her an early claim to fame. As the daughter of the late Republican Senator John McCain, the talk show co-host has a solid history in the political arena.
While many celebs tend to lean to the left, McCain's father earned some faithful followers within Hollywood. The ABC pundit recently took to Instagram to honor one well-known actor who was a consistent supporter of the Arizona senator.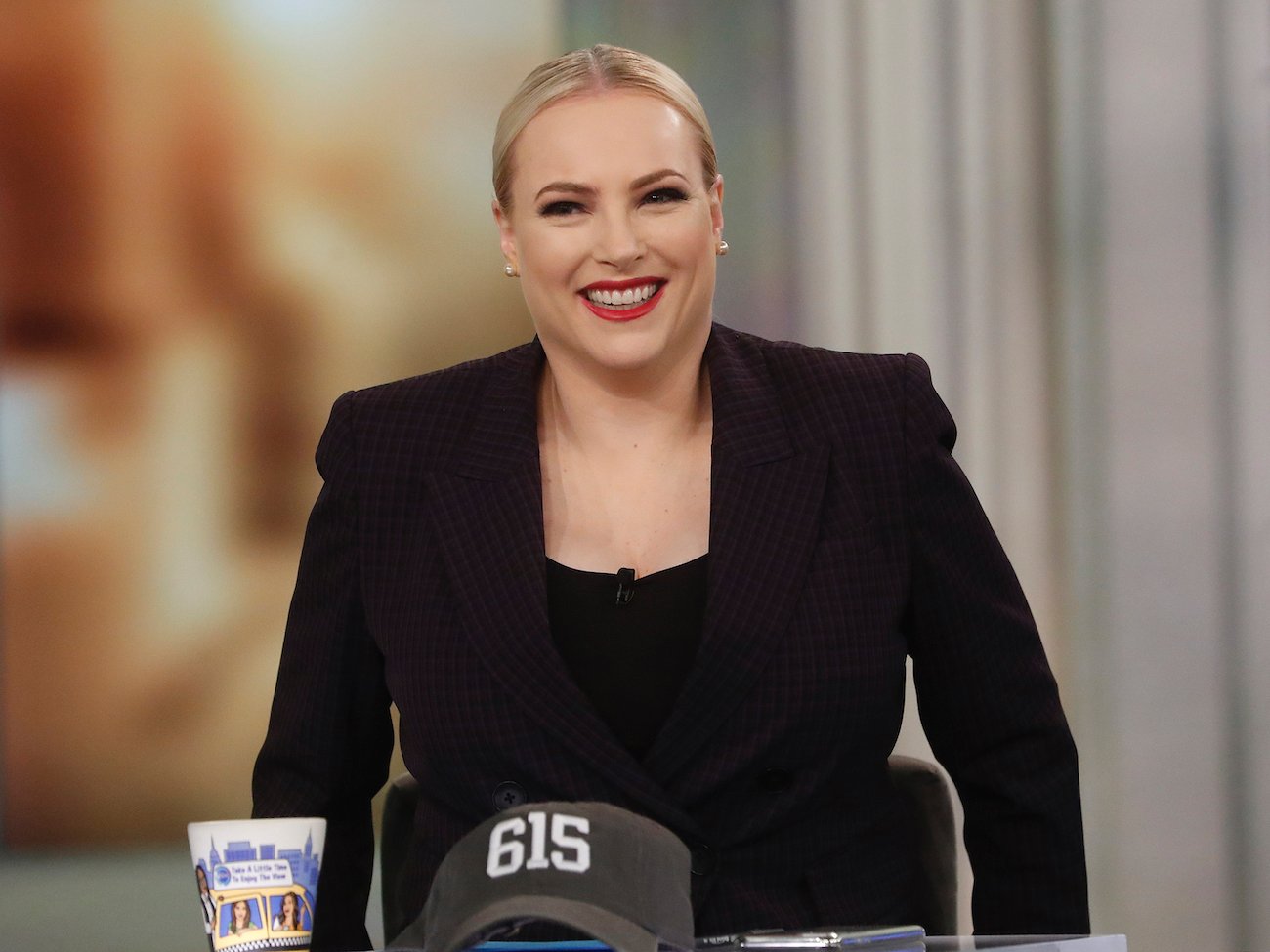 Meghan McCain reflects on the campaign trail
When Senator John McCain ran for president in 2008, his daughter hit the campaign trail by his side. In her book 2010 Dirty Sexy Politics, McCain described the tumult that comes along with running for office.
"I had learned a few things on the campaign already," she wrote. McCain revealed that "change always brought complications and chaos and sometimes a little entertainment. Drama was inevitable on a campaign and created almost out of thin air. Tempers were always flying, and feelings were always being hurt."
McCain has often praised her father for the rigorous agenda he had to maintain in order to win the nomination.
"The schedules were insane. It was like 12 town halls a day starting at six o'clock in the morning and ending at ten o'clock at night," McCain told Kunhardt Film Foundation in 2017. "He worked like an animal to work his way back and ultimately become the nominee."
'Cocoon' star dies at 85
The New York Times reported that character actor Wilford Brimley, a faithful supporter of Senator McCain, died on August 1, 2020, at 85 years old. Often typecast as a curmudgeon, Brimley got his big break when Michael Douglas recruited him for the 1979 film The China Syndrome.
Brimley went on to appear in a plethora of popular movies, including Cocoon, The Natural, The Firm, and Absence of Malice. He also earned roles on the small screen in family-friendly shows such as The Waltons and Our House. Many still recognize Brimley as the Quaker Oats spokesperson and an advocate for diabetes awareness.
"I'm never the leading man," he told The Dallas Morning News in 1993, as reported by NYT. "I never get the girl. And I never get to take my shirt off. I started by playing fathers to guys who were 25 years older than I was."
'The View' co-host pens emotional tribute to Wilford Brimley
McCain posted a moving tribute to Brimley the day after his death, sharing her fond memories of the actor when he accompanied her family on the campaign trail.
"I am very sad to hear of Wilford Brimley's passing. He was a very early and passionate supporter of my Dad's," The View star captioned the Instagram pic of her father with Brimley. "I had the privilege of spending time with him on the trail, including a special 'No Surrender' bus tour he led in New Hampshire with fellow veterans – he was a marine himself."
McCain sent well wishes to his loved ones and noted his various occupations before becoming a celebrity.
"I am sending love, prayers and strength to his family, friends and loved ones and filled with gratitude for my family's wonderful memories and experiences we shared with him," the conservative co-host wrote. "I always thought it was amazing that he was a ranch hand and a blacksmith before becoming a Hollywood actor."
McCain concluded her post praising his patriotism and talent. "He was a true original," she said in honor of Brimley. "A patriot and an iconic performer whose contributions to American film and culture will never be forgotten."