'The View' Co-Hosts Had Coronavirus Scare When Guest Said She Had a Cold
The co-hosts of ABC daytime talk show had a coronavirus scare when a guest told them she had a cold. Previously she had stated their son's school was closed down for a possible case.
The View kicked off the week with the latest on "Hot Topics" and the coronavirus. At the table was Whoopi Goldberg, Joy Behar, Sunny Hostin, and filling in for Meghan McCain was Deborah Roberts. To give the ladies and the audience more insight on COVID-19, ABC News Chief Medical Correspondent Dr. Jen Ashton sat down at the table to give information.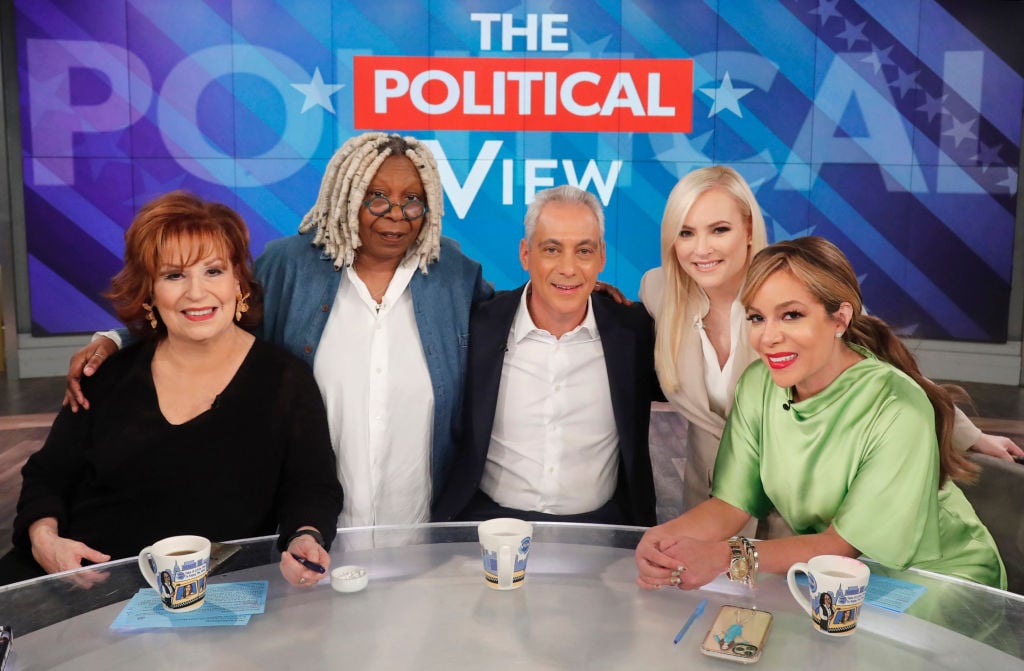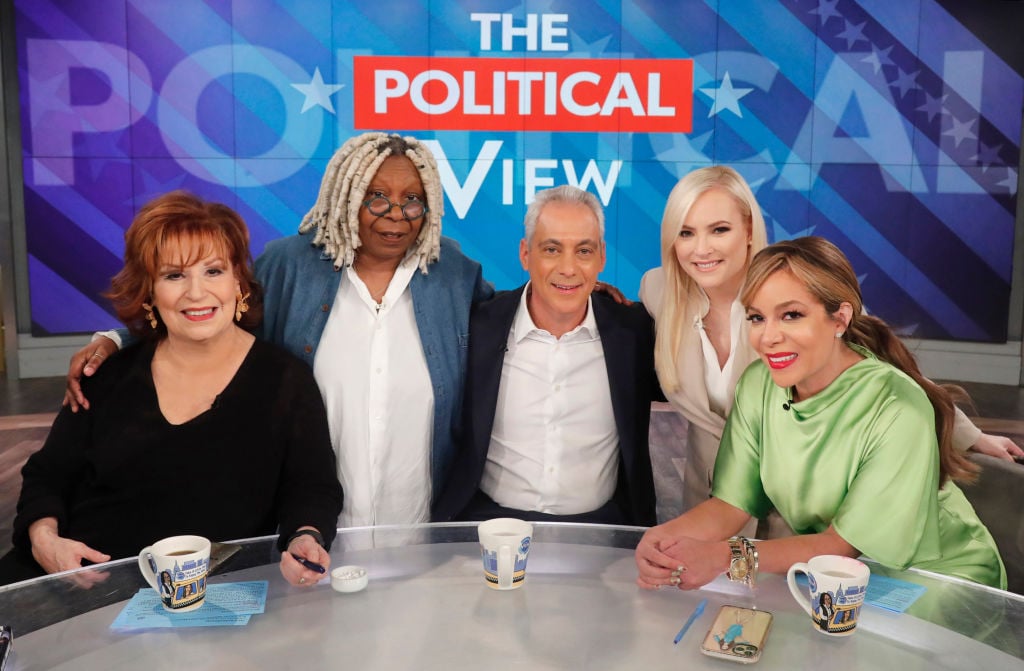 Who had a cold?
During the opening segment of the show, the ladies were discussing the way Donald Trump has managed the crisis. Roberts cites that experts were trying to convey to people not to panic but to exercise caution. She then said that the school her son attends had been closed for the day as someone might have had the virus.
"My son's school is closed today because someone in the orbit of the school came into contact with somebody who tested positive [for coronavirus]," she said. "Just in an abundance of caution they are cleaning down the school but they said they would reopen again tomorrow."
In the next block of the show with Dr. Ashton, Roberts said she had a cold and it freaked out the co-hosts.
"I have a cold right now and I promise, I think I'm ok," she assured Sunny Hostin that then asked her, "Are you sure?"
Roberts then asked Dr. Ashton if she should be tested. The audience is heard laughing as they were reacting to Goldberg looking at them with concern.
"Now she tells us she has a cold," Behar is heard saying as laughs continued in the background.
Roberts coughed and Dr. Ashton quickly reminded her to cough into her arm. Hostin is then seen moving away from Roberts looking scared of the situation. Behar then throws Roberts a set of tissues so she doesn't spread anything more.
Fans react to coronavirus scare
After The View posted the segment online, fans added their opinions on why Roberts would go to work if she had a cold.
"Why is Deborah Roberts at The View table today if she has a cold?" a fan asked. "Love to see her there but I would have been annoyed if I was Whoopi, Joy, or Sunny."
"How in heck can the producers allow a guest host with a cold appear on the stage, especially since [Whoopi] almost died of pneumonia. Also, how rude and inconsiderate of the guest," a viewer commented.
"Your guest co-host has a cold and is asking if she should get tested? Weren't you guys telling people to stay home if they're sick? Wow," a Twitter user added.
"Notice how Deb said in the first segment that her son's school is closed because of a potential novel coronavirus case. Next segment with Dr. Jen Ashton, Debs says she feels like she has a cold. They jokingly freak but, hmmm?" another fan noted.
How to protect yourself from COVID-19?
The World Health Organization released a couple of tips to help you protect yourself, and others, from the coronavirus.
Regularly and thoroughly clean your hands with an alcohol-based hand rub or wash them with soap and water.
Maintain at least a 3 feet distance between yourself and anyone who is coughing or sneezing.
Avoid touching eyes, nose and mouth.
Make sure you, and the people around you, follow good respiratory hygiene. This means covering your mouth and nose with your bent elbow or tissue when you cough or sneeze. Then dispose of the used tissue immediately.
Stay home if you feel unwell. If you have a fever, cough and difficulty breathing, seek medical attention and call in advance. Follow the directions of your local health authority.
Keep up to date on the latest COVID-19 hotspots (cities or local areas where COVID-19 is spreading widely). If possible, avoid traveling to places  – especially if you are an older person or have diabetes, heart or lung disease.
More resources and tips from the World Health Organization here.