'The View': Meghan McCain's Departure Has Brandy Howard and Julie Goldman Singing the Blues
Comedians Julie Goldman and Brandy Howard are less than thrilled with the news that The View co-host Meghan McCain is leaving the show, especially after she finally unblocked Goldman on Twitter. "Noooooo!" Howard tweeted shortly after McCain made the announcement. "This can't be real! I feel like someone died. I legit texted @MrJulieGoldman and warned her that I had terrible news and wanted her to 'hear it from me first.' I cannot imagine life without the daily rollercoaster of rage & delight that @MeghanMcCain made me feel."
Goldman also tweeted, "I cannot believe this is happening @meghanmccain! We are covering the mirrors, wearing black and are in full mourning. You will be missed. #sadcraisins.Quote Tweet."
Why did Meghan McCain block Julie Goldman?
Howard and Goldman found endless comedy with McCain's remarks on The View. From her outrage over Chris and Andrew Cuomo's banter during Covid-19 (coronavirus) to her response to Black Lives Matter, the comedy team took playful jabs at McCain along the way. But it was a tweet Goldman shared during the Black Lives Matter protests that got her blocked by McCain.
"We did come in a little too hard and it did take us six hours to write the tweet," Howard said on Heather McDonald's The Juicy Scoop podcast in July 2020. "It took a lot of prep, had to figure out what the tone was."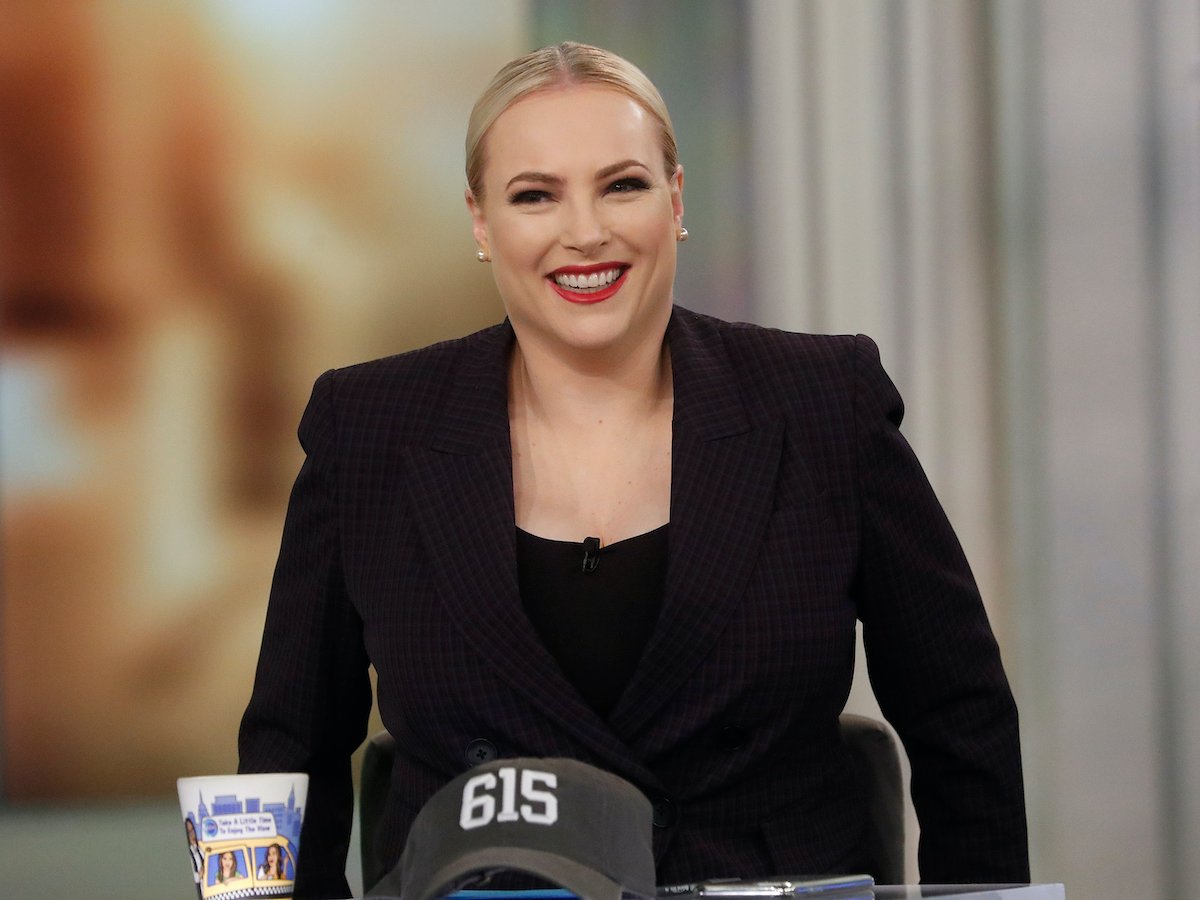 Goldman tweeted, "I can't stop watching this video of @meghanmccain indignantly standing on the wrong side of history. It's soothing my soul to see the picture of white wealth & privilege being owned so thoroughly. #craven." Goldman added the hashtag "craven" after McCain used the word to describe Vanessa Hudgens' cavalier remarks about the pandemic on Instagram.
McCain ultimately blocked Goldman when she started joking about how the word craven reminded her of craisins. She added a photo to the tweet and ended up volleying back and forth with McCain.
When did Meghan McCain unblock Julie Goldman?
McCain finally unblocked Goldman after hearing the comedy duo on The Juicy Scoop podcast. "Catching up on all my pop culture podcasts – I love Juicy Scoop w @HeatherMcDonald. Imagine my surprise when I see I'm an entire segment… Thanks for the constructive criticism @TheBrandyHoward@MrJulieGoldman – hope you're all surviving quarantine with help from @TheView! xoxo," McCain tweeted.
Goldman was thrilled. "YESS! Unblocked and it feel so good!!" she tweeted. "Juicy Scoop w/ @HeatherMcDonald – building bridges & bringing people together. This legit made my year, @MeghanMcCain Thank you! #Craven #YouWereAtMyWeddingDenise #IfLovingYouisWrongIdontWantToBeRight," Goldman replied.
McCain responded, "I will think of you when I eat craisins! :)"
Brandy Howard and Julie Goldman may find a small silver lining now that Meghan McCain has more free time
Howard and Goldman have a podcast, Dumb Gay Politics and a fan suggested that now McCain will have time to be a guest. "@MrJulieGoldman @TheBrandyHoward I hope this means she'll have time to visit your podcast," the fan tweeted after McCain shared the news she was leaving The View.
Another fan replied, "Please Meghan McCain Do it for Craisins!"