'The View': Debbie Matenopoulos Said Her Tabloid Headlines 'Embarrassed' Barbara Walters
Debbie Matenopoulos became a famous face when she was recruited by Barbara Walters to join The View in 1997. Just 22 years old at the time, Matenopoulos often enjoyed nights out on the town and frequently ended up in the headlines, which was not the kind of publicity that Walters wanted.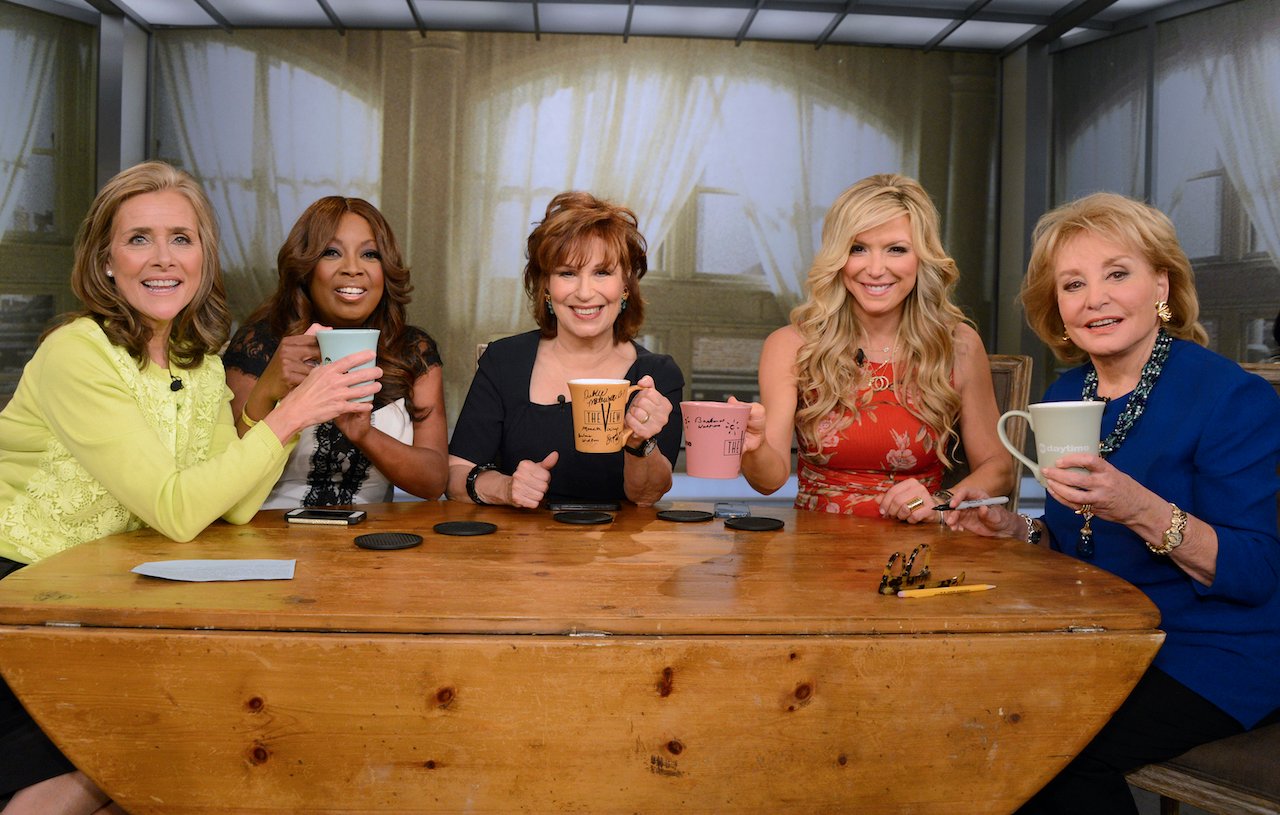 'The View' set a new trend when it premiered in 1997
Matenopoulos auditioned for The View when she was a senior at New York University. Working part-time as a production assistant at MTV, the former Home & Family star parlayed the little television experience she had into a high-profile gig on the ABC daytime talk show. Matenopoulos recently reflected on how The View was groundbreaking in the late 90s.
"Nothing like The View ever existed before, but now you see so many imitations have come after," Matenopoulos told Allison Kugel on the Allison Interviews podcast. "It was an experiment and  something [Walters] had wanted to do for years, and she finally was at a place in her life and had enough respect at ABC that they would allow her to do this. She wanted to just have a bunch of women sitting around, from different generations, different backgrounds, and different views, that would talk about topics of the day."
As a rising television personality,The View alum wasn't surprised that she drew some attention in the press when she would enjoy NYC's nightlife.
"I was young," Matenopoulos recalled of the late 90s. "I wasn't staying home and knitting – I was going out to clubs and at that time it was really intriguing to the paparazzi. … I was the youngest person in history to be on a daytime show, so for them they were thinking, 'Oh, she's a loose cannon. At any moment we are going to get something good for the press.' And they weren't wrong."
Barbara Walters wasn't thrilled with Debbie Matenopoulos' exposure
Matenopoulos revealed that Walters was disconcerted by the attention the 22-year-old received in the tabloids and preferred to skirt around the topic.
"The paparazzi would follow me around," she said. "It made Barbara embarrassed, as opposed to her saying, 'Oh, we should talk about this on the show. We should say, 'Well Debbie, it appears you are in the paper today for dancing on the bar at Hogs and Heifers.'"
Though Walters created the show, ABC was still in charge and had advertisers to keep on board. Matenopoulos noted that publicity was handled very differently when The View first started as opposed to today.
"They liked me, but then when you get in front of the world and the network is selling advertising dollars, they're saying, 'Who is this wild child saying these things?' that perhaps don't align with corporate sponsors," she explained. "The sponsors were still [Barbara Walters'] boss, and the network was still her boss. … Back then, they wanted to sweep everything under the rug. They were like 'Yes, we like you, but just be you – with a little less you.'"
Debbie Matenopoulos comments on what works today
With the uprise in reality stars and social media, Matenopoulos pointed out how the press today rewards outlandish behavior.
"Now it's different," she remarked. "Now people say the craziest stuff, and the crazier the better, and people like that because it garners publicity and people love that. It goes viral. … the Kardashians came, and all this craziness, and I was thinking, 'I wasn't nearly as wild as they were.'"
Matenopoulos was fired from The View in 1999.