'The View': Does the Show Need Another Conservative Co-Host?
If you're keeping score at The View, you realize the show has been down one conservative voice since the departure of Abby Huntsman. Considering Huntsman's exit came January 17, that means it's been six weeks with only one Republican on the show full-time.
But that doesn't mean The View has lacked conservative opinions. Ana Navarro, the popular Republican guest co-host, has appeared on the show frequently since Huntsman left. Bari Weiss, the New York Times opinion writer who aims to expose antisemitism on the left, did a guest-host spot of her own in February.
Meanwhile, viewers haven't needed to hear from co-hosts who identify as Republicans to get conservative takes. Whoopi Goldberg, Joy Behar, and Sunny Hostin have all spent parts of 2020 knocking progressive candidates for president.
In short, for a show that reaches an audience that's nearly two-thirds Democrats, viewers get plenty of conservative content on The View already.
'The View' has no co-hosts who back progressive candidates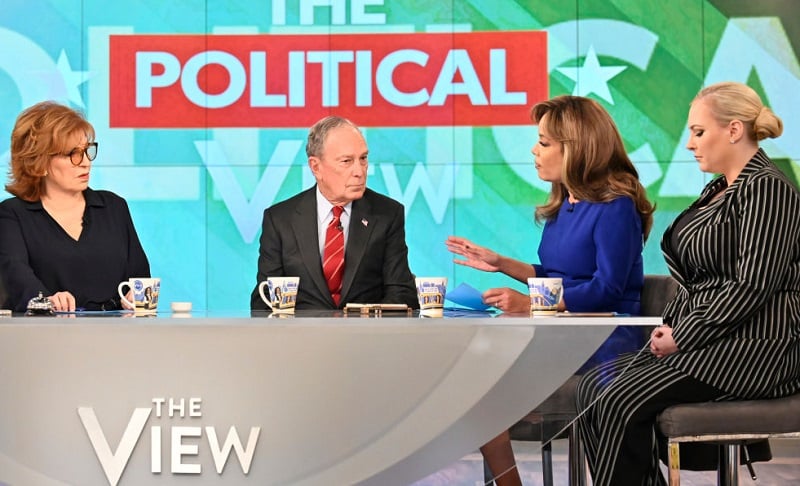 Since the election of Donald Trump, The View has gotten the reputation of being a very liberal-leaning program. After all, the show has featured no vocal Trump surrogate among its five co-hosts. Though Huntsman and Meghan McCain often supported Trump policies, neither fully embraced him as a politician.
Of course, that's how most of the country has felt since Trump took office. (Trump's approval ratings have been at historic lows throughout his presidency.) But once the Democratic primary got underway in earnest, it's been clear no one at The View supports progressive policies.
As soon as the name Bernie Sanders gets brought up at the table, it's only a matter of time before Hostin, a pro-life Democrat, asks how Sanders "is going to pay for" policies like Medicare for All and free college tuition.
Meanwhile, Whoopi's contempt for high tax rates has made Elizabeth Warren unpopular on The View. On February 26, Whoopi spent some time warning Warren to "be very careful" when attacking Michael Bloomberg. And Whoopi wasn't the only one defending Bloomberg.
Centrists and independents win over the ladies of 'The View'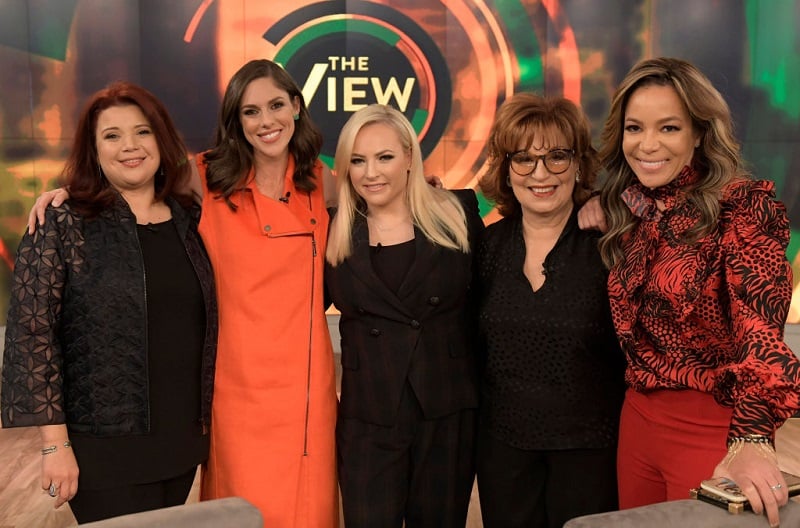 If you're looking for someone capable of unite the ladies of The View, that candidate is Joe Biden. The old-school charm and return-to-civility approach from Biden (a moderate) has won over everyone at the table. (Biden is the only Democrat McCain would consider before she writes in a Republican.)
Beyond Biden, the candidate who's gotten a great deal of love from The View co-hosts has been Bloomberg, the billionaire former Republican mayor of New York. (Bloomberg switched his political party to Independent during his second term, in 2007.)
On February 26, after Whoopi said Warren should be careful about attacking Bloomberg, Behar made the point that Bloomberg had apologized for unpopular policies (including stop-and-frisk) in his past. Then Hostin, who grilled Amy Klobuchar on her record as a prosector 13 days earlier, said Bloomberg has "atoned for" his past policies.
So who needs more conservatives when you have the current co-hosts dismissing progressive policies and defending Mike Bloomberg? You don't. The View has taken a sharp turn this primary season, and there isn't anything liberal about it.
Also see: 'The View': Why Would Meghan McCain Compare Herself to Alexandria Ocasio-Cortez?