'The View': Fans Rally in Support of Meghan McCain After Details of 'Toxic' Environment Are Revealed
Meghan McCain is now promoting her new book  "Bad Republican" and is sharing some tidbits on what readers can expect. Describing her time on The View from 2017 to 2021, the former TV co-host didn't hold back on the tough times she experienced behind the scenes and sometimes on camera. Though McCain is often slammed in the media, scores of fans are rallying to show their support for her honesty.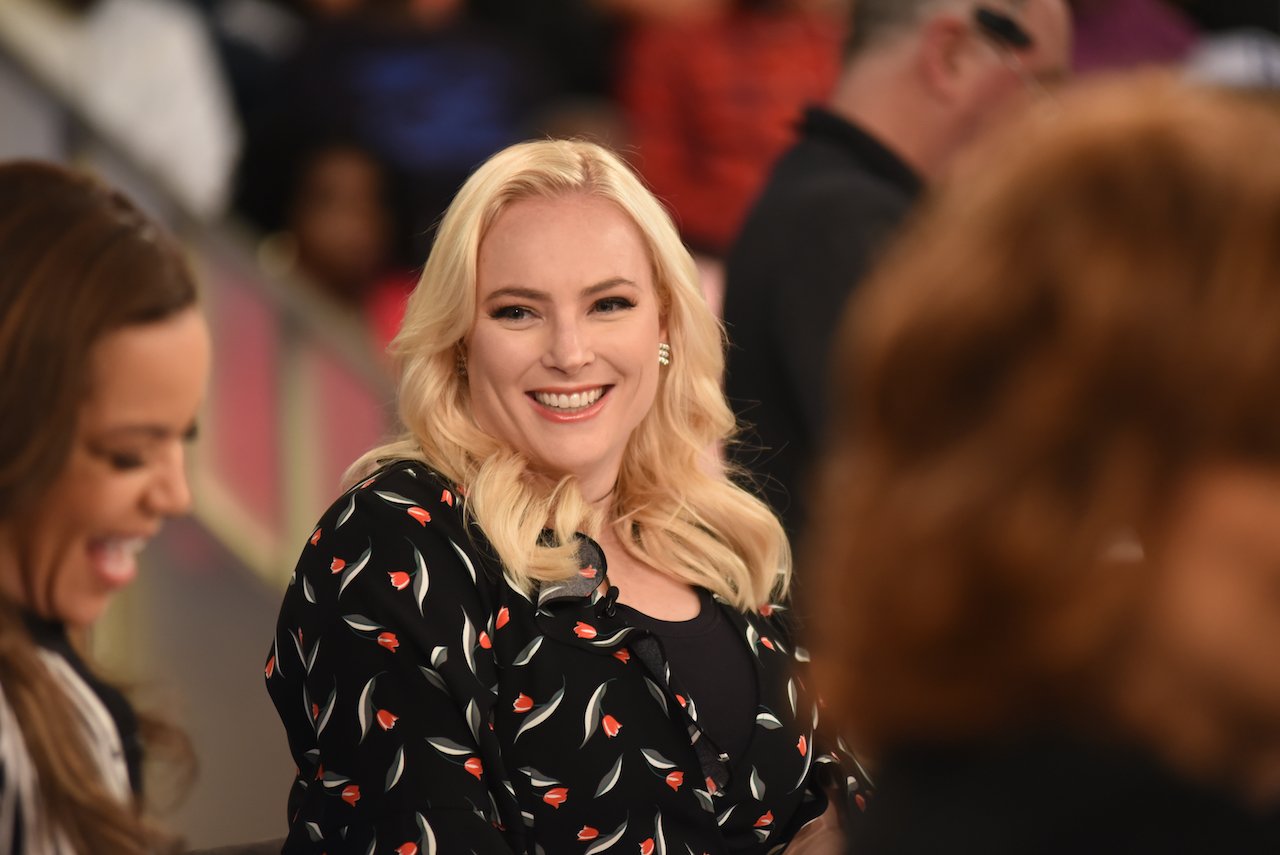 Meghan McCain gets real about 'The View'
McCain recently released an excerpt from her memoir, describing the increasing tension on and off the set of The View. As the only conservative on the daytime talk show, McCain was often outnumbered on political topics and frequently felt subjected to hostility due to her right-leaning stance.
"During my time on The View, I felt like I was being often being punished and singled out for being a conservative," she reveals in "Bad Republican". "I'd hear a lot of complaints that the staff, including the other co-hosts and producers, had problems with my 'personality.'"
Detailing what she considered to be two painful on-air moments with co-hosts Whoopi Goldberg and Joy Behar, the former Fox News contributor made the decision to leave The View.
"The View is billed as being honest and open," McCain wrote. "A space where women support — and respectfully challenge — each other. But the truth is that the environment of the show is toxic. … Soon after I returned, it hit me: I didn't want to be a part of that, for myself, for my daughter and for women everywhere."
Fans post support of Meghan McCain on Instagram
McCain is often active on social media and is keeping her followers up to date with the release of "Bad Republican". Many fans praised her courage for her transparency about The View, including those on the other side of the political aisle.
"I don't agree with you politically, but the toxicity and cruelty from the other hosts that you experienced after giving birth is inexcusable," one follower remarked. "Women should not be treated that way by ANYONE, especially by other women. Good for you for removing yourself from the situation."
"We love you and thank God you fight back…..thank you sooo much," a fan posted. "My hats off to you madam. You're a shining example of how I want to be," a follower raved.
"I am so glad that you are speaking up about what's going on," another commented. "It was a hostile environment and you held your head high girl! I respect you for that!" 
"As a Democrat, I just adore you, your convictions, and your bad ass 'bad' republican style!" a fan exclaimed. "You always tell it like it is."
"View"ers miss Meghan McCain
The View has a roster of guest co-hosts filling in while looking for McCain's replacement. In the meantime, many "view"ers miss her perspective at the table.
"I started watching The View daily because of you and it's just not the same without a fierce counterpoint," one fan wrote. "You always brought a view I could learn from, even when I disagreed with it. Best wishes for future success!"
"Thank you for your voice," one follower posted. "I only watched The View for you, you gave us a voice yet were undermined and treated horribly if they didn't agree with you or refused to see anything from a different view point. It's not a show about 'views', it's a show with the same view."
"You are more than incredible and I can't even watch The View without you on it anymore," a fan shared. "Not even close to being interesting."
"You are very strong," a follower wrote. "I've admired your perspective, your knowledge and how you shoot straight. You were great on The View and the biggest reason I watched it. You deserve stability and family balance. Believe me, most people were glad you gave us your viewpoints."
"Miss you on The View, but your well-being is number one," another commented. "I really admire how you stood your conservative ground and fought back when you did."
"Bad Republican" is available on Audible on Oct. 21.