'The View': Fans Push Back After Meghan McCain Calls Out 'Sexist' Comments About Childbirth on Twitter
The View's most controversial, conservative co-host, Meghan McCain, announced her pregnancy back in Mar. 2020.
The 35-year-old commentator hasn't provided many details about her baby's impending arrival since her announcement. But she has clapped back at critics who shamed her for continuing to appear on The View after it returned to ABC on Sept. 8.
Most recently, McCain took to Twitter to call out a pregnancy-related comment that some considered "sexist."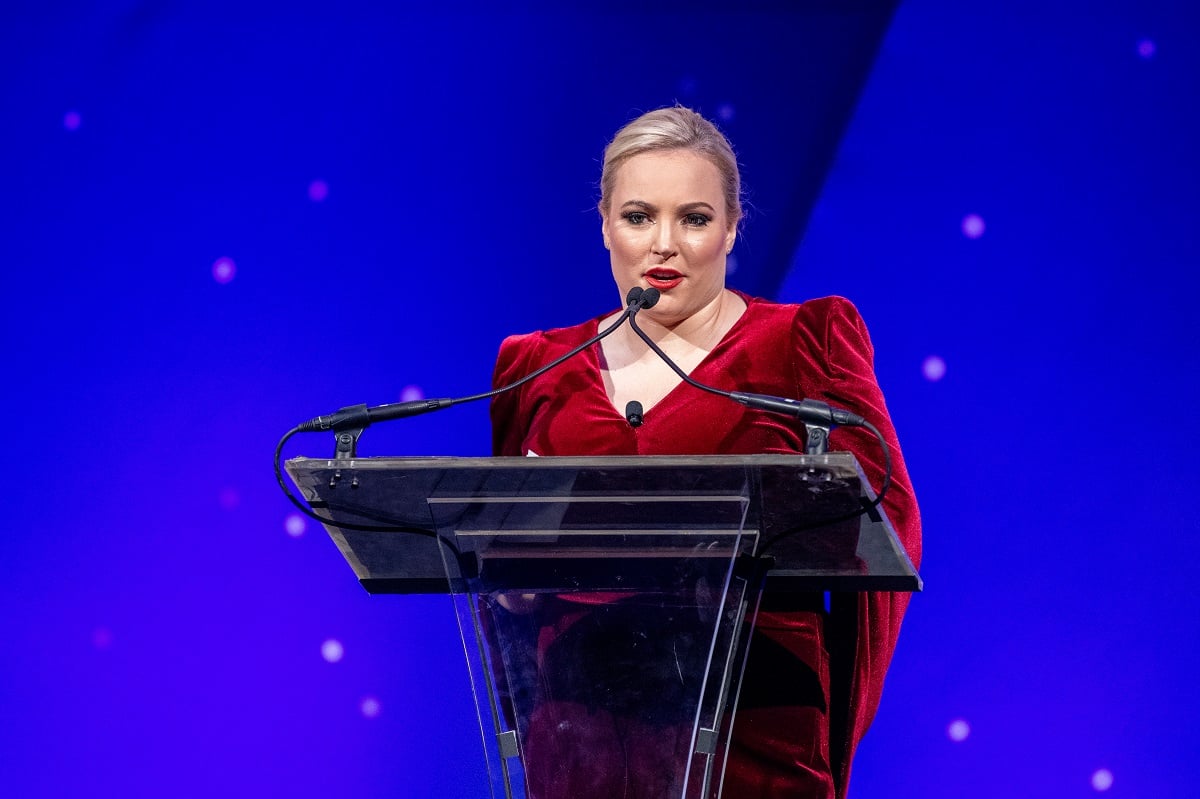 McCain has mostly remained quiet about her pregnancy
While McCain is often outspoken and highly public about her life, her pregnancy has been a major exception. She and her husband, Ben Domenech—the publisher of The Federalist, to whom she has been married since Nov. 2017—announced on Instagram on May 28 that they would be keeping their role as parents-to-be mostly under wraps.
"Ben and I have made the conscious decision to guard our (growing) families privacy as much as is possible," she wrote on Instagram. "I believe children have a right to privacy and hope you will all understand as we navigate this as much as possible going forward without sacrificing our comfort or safety."
McCain cited harsh criticism of her father, John McCain, even during his battle with cancer, as one of the reasons for her decision not to share ultrasounds and other baby news publicly. The co-host of The View also previously revealed (in 2019) that she went through a devastating miscarriage, which might have informed her decision as well.
However, McCain has shared a few choice tidbits about her experience with motherhood. On Sept. 19, she shared on Instagram that she was due in "2.5 weeks," making her due date most likely sometime in early Oct. 2020.
RELATED: 'The View': Did Meghan McCain's Husband Say He Didn't Want to Date Her?
The co-host of 'The View' clapped back at critics telling her to be quiet until after she gave birth
McCain has repeatedly pushed back against calls for her to take time off from The View, and social media, before her pregnancy. On Sept. 21, she quote tweeted a Twitter user's request that she stay off the platform for the remainder of her pregnancy—and then some.
"Do you tell men to stop talking when they have a baby?" McCain retorted in response, appearing to call out the possible sexism of the comment.
Many Twitter users agreed with the co-star of The View, calling the remark "sexist" and "misogynistic." Several fans argued that an expecting father wouldn't likely be spoken to or chided in such a way.
Others argued that McCain shouldn't be told what to do simply because she was now shifting into a new role as a mom.
In response to some critics' claims that McCain talked too much about her pregnancy, Twitter user @TasteThePurple wrote simply, "She can bring up her pregnancy as much as she wants, on HER Twitter page. You're free to unfollow her or block her, you're bothered but still follow…that's a you problem."
RELATED: Why Did Meghan McCain Stick Up For Harvey Weinstein's Ex?
Some fans argued that the comment didn't have to do with gender
While some agreed with McCain's beliefs about the double standards for moms in the workplace and on social media, others insisted that the comment didn't have to do with gender. Some argued that the calls for McCain to stay off The View and social media had more to do with McCain herself than with pregnancy.
One such Twitter user, @GoddardDeneen, wrote, "This has nothing to do with gender. If we are going to play this card, let's be sure we're using it properly. You can't have it both ways, Meghan."
Another, @katlopez66, argued that it was McCain's anger toward her co-hosts and others on social media that might be influencing the comments.
"I know your hormones are crazy right now and you are about to get a wonderful blessing soon," they wrote. "You have seemed really angry lately. I think that is why people are being mean. Maybe you [don't] realize it. You [don't] have to yell to make a point. I know you feel outnumbered."
As it stands, it doesn't look like McCain plans to take much time off of her role on The View at the moment. She's continued to appear on the show, saying that election season is simply too exciting and important for her to want to take time away just yet.