'The View': Fans Rave Over Meghan McCain's Pregnancy 'Glow' in Recent Insta Pic
Meghan McCain of The View is counting down the days til she welcomes her first child with husband Ben Domenech. Though she hasn't wanted to show her baby bump, McCain is getting lots of love from her followers on how she's championing the "glow" of pregnancy.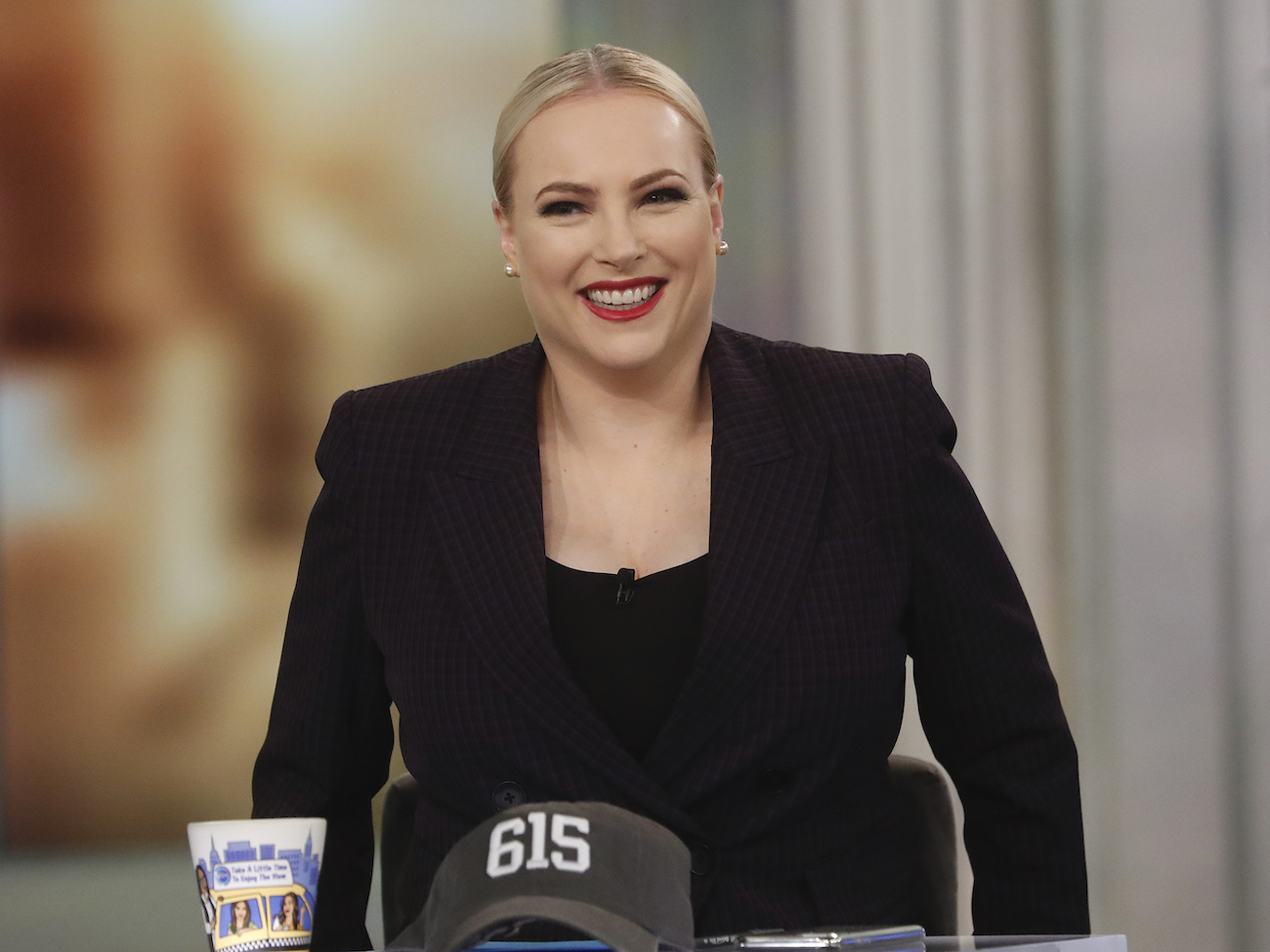 'The View' star prefers to keep her baby bump off camera
While McCain was appearing on The View from home, she maintained a waist-up camera shot when on the air. Though fans have been itching for a glimpse of her baby bump, the talk show host had her reasons for keeping her belly under wraps.
"People keep asking and requesting I show pics & details of my pregnancy," McCain wrote in May on Instagram. "Given that people write on photos I put up of my family they are glad my Dad got cancer and he's in hell, I thought I would leave my unborn child out of the social media cesspool as much as is possible."
The View star reiterated her stance on her Instagram Stories in August, sharing that she didn't want herself or her unborn child subjected to any online abuse.
"I'm sorry I'm still not sharing pics of my baby bump," the conservative co-host wrote. "There are a lot of cruel things written about me in the press on an almost constant/daily basis. Normally I just let it go because it comes with the territory of being an outspoken conservative woman on tv.But I've felt intensely protective and private over this time in my life and the privacy of my child."
Meghan McCain makes a mother's promise
In keeping with her regular Insta posts, the television personality put up an image of several hands making the peace sign. Each hand represented a different culture, including a rainbow. Underneath was the caption, "I promise to teach my babies to love your babies. Period." McCain added her own thoughts to the post.
"I promise, promise, promise," the TV co-host wrote on Instagram. "in the homestretch now and about to become a mother. We can all only be the change we want to see in the world and strive for better."
Noting the challenges the country has faced during in 2020, McCain chooses to keep a positive mindset.
"This summer of hell should be a huge wake up call that we all have a lot of work to do," she wrote. "I still wholeheartedly believe there's still ultimately more that unites us as Americans than divides us."
Fans are basking in Meghan McCain's 'glow'
On the same day, McCain decided to share a pic of herself with her two pals – political pundit Guy Benson and The Federalist senior editor Mollie Hemingway. "It took all three of our husbands to take this photo!" she captioned the post.
Though the pic still hid her baby bump, McCain's followers were showering the mom-to-be with complimentary comments about her pregnancy glow.
"You look beautiful and the motherly glow," one fan wrote. "You look lovely. I can see the pregnancy via the glow," another commented. "You are glowing," a follower posted. "Motherhood looks good on you," a fan noted.
Some followers shared their excitement for McCain's return to The View, with the talk show's season premiere next week.
"Can't wait to see you back on The View. Looking radiant as always!" a fan remarked. "You are Nothing short of a … Ray of Sunshine … on the View … You are the only reason that I would watch it," another commented. "Looks like your enjoying your time off ! Excited to see you back on the View," a follower shared.
Season 24 of The View premieres September 8!