'The View' Fans React to Abby Huntsman Leaving by Hoping Meghan McCain Quits Next
Abby Huntsman dropped a bombshell on The View this morning when she announced she was leaving. The news of her quitting came after days of speculation Meghan McCain was being iced out by the rest of the co-hosts. Fans of the ABC talk show were shocked to learn of Huntsman's exit and took to social media to express their feelings.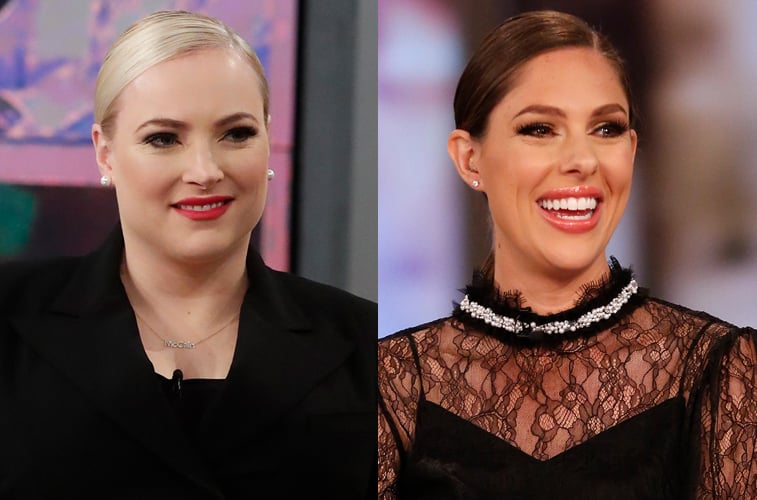 Many of the comments were directed at the fact that Huntsman was leaving and not McCain, who tends to be a polarizing figure.
"The wrong conservative voice is leaving," a fan tweeted.
"Rather Meghan be [the one] leaving," a viewer commented. "I guess you were too nice to say."
"I'm really upset about this. Why, oh why couldn't it be Meghan McCain? I'm truly heartbroken," one Twitter user added.
"Of course, get me all excited about the big announcement and then take Abby. Can't you please, please convince Meghan McCain instead?" another user added.
"Good lucky Abby, wish Meghan was the one leaving, but anyway, wish you the best," another viewer tweeted.
"Take Meghan with you," another fan suggested.
Why is Abby Huntsman leaving?
After two seasons on the show, Huntsman announced she was leaving The View to help her dan gubernatorial campaign.
"Family has always been my number one priority, and is where I need to be focused at this time," Huntsman said in a statement to People. "We are incredibly close and are there to support and help each other when it matters. It's not often there is a political campaign that involves someone you love and believe in, but this is one of them."
The Republican co-host said her last day would be Friday of this week and was open to returning to The View once the campaign was over.
"I'm so thankful for this opportunity and for ABC believing in me," the host added. "It was always a dream to sit at The View table. I have the deepest gratitude for all of my co-hosts and the team at The View who don't get enough credit for what they do every day — I've learned so much from each of them and this will always be a special place to me."
Huntsman also reportedly left a sweet note to the staff on the show where she announced she was leaving.
"To the Best Team in TV, ABC has been my family for a long time and I am so thankful to have had a seat at the table on an iconic show like The View. After much deliberation over the holidays, I have decided to leave the show to dedicate myself full-time in support of my dad and his campaign for Governor of Utah," the note read according to People.
'The View' drama rumors
News of Huntsman leaving the talker came after days of speculation there was drama on the set. An insider had revealed that Huntsman and McCain had fallen out and none of the women were on speaking terms with the latter.
"They aren't speaking to each other. It's been about a month. None of the ladies talk to Meghan now," an inside source told Page Six. "Abby was the last woman standing. It's bad. Meghan's so rude."
The View airs weekdays at 11 a.m. ET and 10 a.m. PT/CT on ABC.