'The View' Fans Urge Meghan McCain to Take Maternity Leave After Whoopi Goldberg Feud
Meghan McCain completely lost her cool on The View with Whoopi Goldberg. The conservative co-host is known to go head to head with Joy Behar, but this time she tried to discredit the show's moderator. After the on-air spat went viral on social media, fans are now urging McCain to take her maternity leave as soon as possible.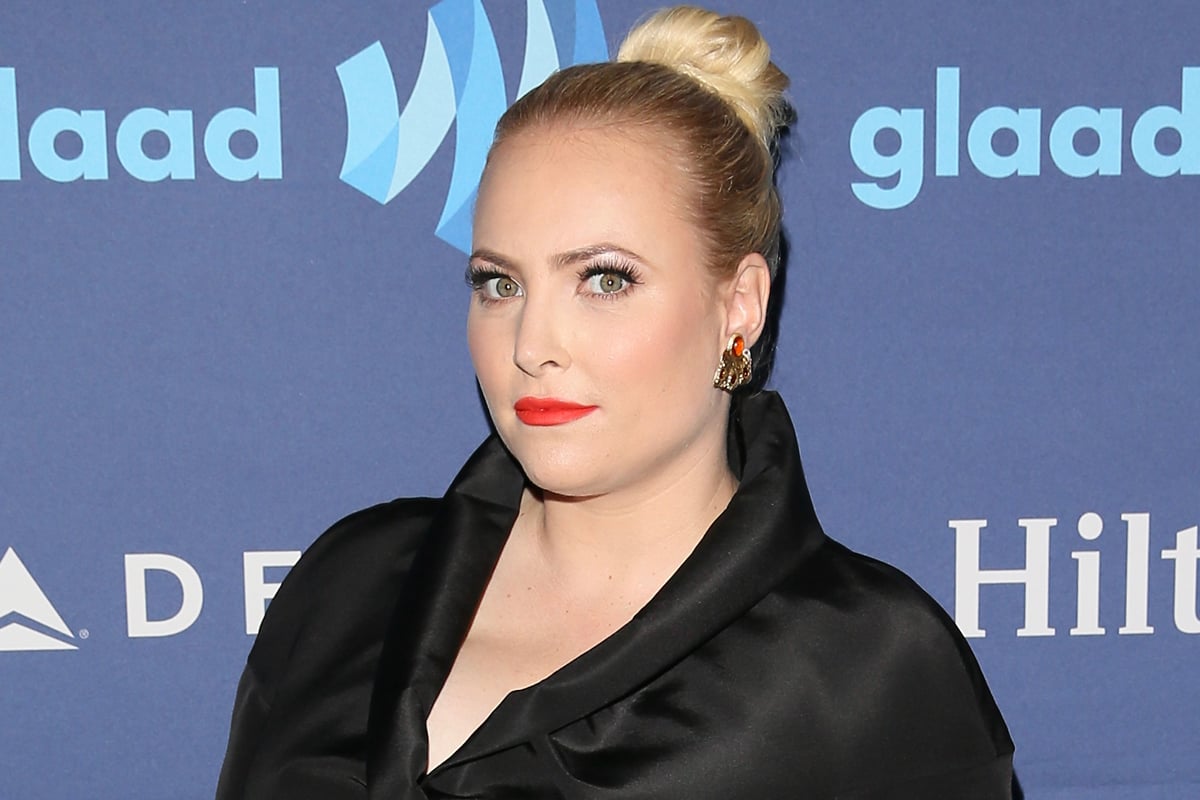 What happened with Whoopi Goldberg and Meghan McCain?
The View tensed up when McCain brought up the co-presidents of the Women's March. She made a claim that Goldberg corrected her on, and fireworks hit the screen across America.
"It ended up being that the leaders of the Women's March had strong ties to Farrakhan and a lot of anti-Semitic, and in my opinion, extremely problematic and controversial views," McCain said.
Goldberg interjected and said "one of the women had strong ties," not both of them.
McCain snapped back saying, "Well, you can watch the tape of me interviewing them on the show and make your own decision."
"Yeah, I was there," Goldberg fired back.
"You were not," McCain insisted.
Both of the women went back and forth a couple more times, but Goldberg was ultimately right as there's a video that proves McCain was wrong.
Fans urge Meghan McCain to go on leave
It was hard for viewers to see McCain disrespect the legend that is Goldberg on national television. Many fans took to Twitter to air their grievances against the Republican pundit and suggest she go on her maternity leave early.
"When does Meghan McCain go on maternity leave? She needs to get her horrible attitude off the air. World is sad enough without having to listen to her right now," a fan tweeted.
"So today Meghan decides to argue with Whoopi? She sounded stupid and rude, maternity leave can't come soon enough for her or for viewers. Abby Huntsman was not rude and communicated her conservative views quite well. What the hell is Meghan's problem? Seriously, it's annoying to watch," a viewer commented.
"Hoping she takes [an] extended leave," a Twitter user added.
"Besides the fact that she was wrong, what the hell was miserable Meg even talking about? Made no sense whatsoever. Might be time for an extended maternity leave girl. In other words, QUIT," another fan suggested.
"Can't wait til Meghan McMouth is on leave," another viewer said. "If The View is smart, they won't bring her back."
"Here we go again," another Twitter user tweeted. "How dare Meghan challenge Whoopi Goldberg and rudely insist too many times that Whoopi wasn't somewhere when Whoopi repeatedly said she was there. Viewers have had ENOUGH with Meghan. When does her maternity leave start? Not soon enough."
Meghan McCain had been called out for her lies before
Earlier this year McCain was called out for tweeting a lie and misrepresenting the Black Lives Matter protests.
"My neighborhood in Manhattan is eviscerated and looks like a war zone," she tweeted. "[Bill] DeBlasio and Andrew [Cuomo] are an utter disgrace. This is not America. Our leaders have abandoned us and continue to let great American cities burn to the ground and be destroyed. I never could have fathomed this."
However, Full Frontal writer Kristen Bartlett discredited McCain's tweet and put her on blast.
It was later revealed that McCain was not even in New York City and was in Virginia during the stay-at-home orders.
The View airs weekdays at 11 a.m. ET and 10 a.m. PT/CT on ABC.