'The View' Feuds Don't Surprise Meghan McCain's Mom — 'She Was Always Fighting'
Meghan McCain often spars with her 'The View' co-hosts, which is something that doesn't surprise her mother Cindy McCain as she says she's always been combative.
Meghan McCain is the only Republican on The View and often makes headlines for feuding with her fellow co-hosts. During the last week of May, Meghan became a trending topic after yelling at Whoopi Goldberg and getting into a tiff with Joy Behar. However, this behavior is not new and Meghan's mother Cindy McCain says she's been fighting since she was a kid.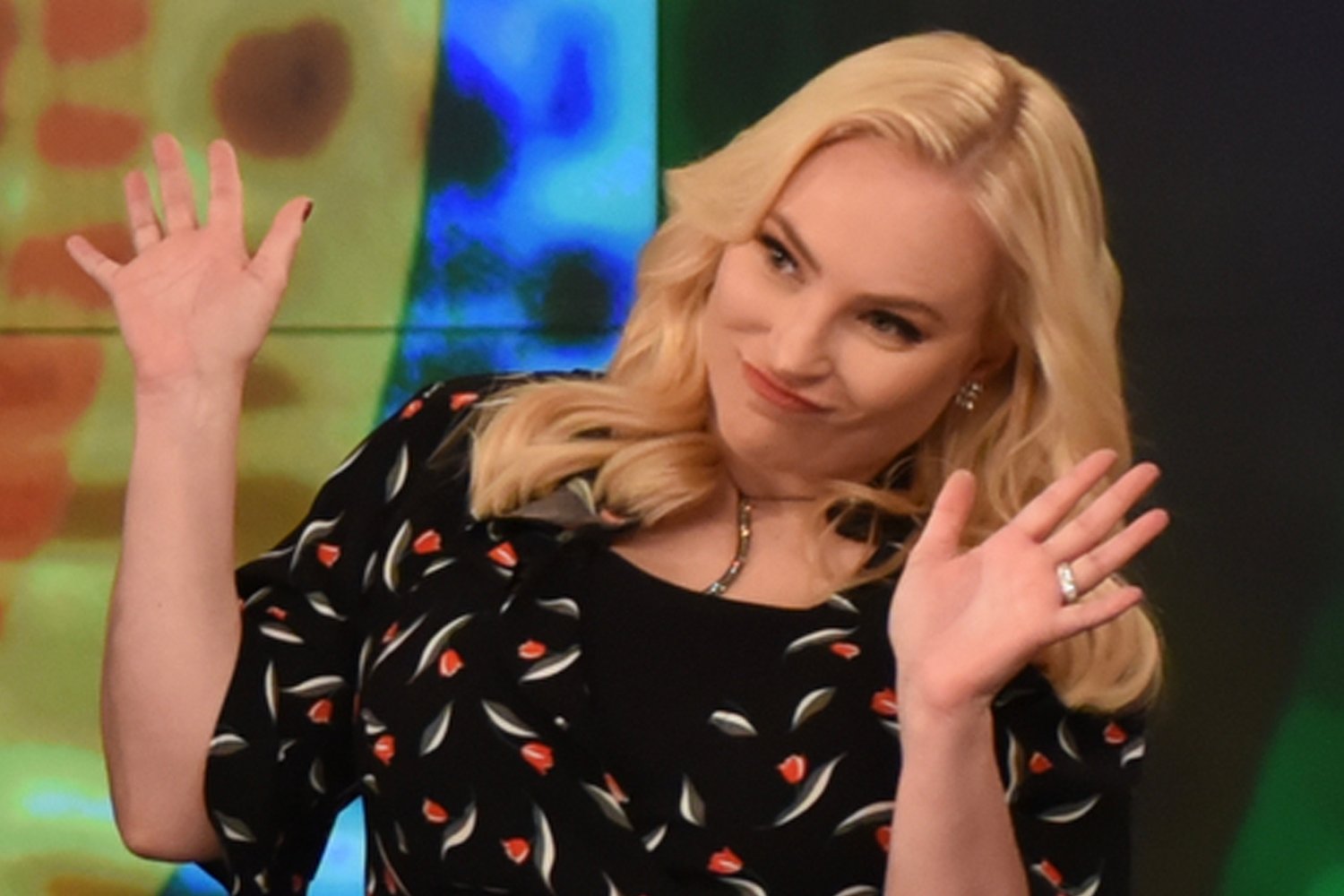 Meghan McCain was called 'John McCain in a dress'
Although Meghan often receives a lot of backlash on social media, the nature of The View is to have women with different opinions. Meghan often has the least popular viewpoint on the show, but it's something that she's used to. While making an appearance on Andy Cohen's Radio Andy show on SiriusXM, Cindy says her daughter has always been combative.
"Ever since she was very little, we call her, 'John McCain in a dress,' because she was always fighting," Cindy revealed. "She was always questioning and talking and making sure, not only did she understand what was going on, but [how] could we change it. She's always been that way. So that's her nickname within the family."
Cindy is proud of her daughter and says that "she's doing a great job."
"She stands up for what she believes in and that's all you can ask for. And she's also really smart," she added. "So I appreciate what what she does. I don't always agree with her, but I do appreciate it."
Feuds with Whoopi Goldberg
Meghan usually spars with Goldberg on the show as the show's moderator. At the end of 2019, Goldberg got so fed up at Meghan's dismissiveness that she told her to "stop talking." The moment went viral with many cheering for the EGOT legend. At the turn of the year, Meghan addressed the incident when she was a guest on Watch What Happens Live.
"It was rough," McCain said back in January 2020. "I will say that she was having a bad day and we talked about it that night and the next day. It's live TV and it's really stressful times for everyone. I adore her. She apologized off-air, she apologized on-air. We all f***-up on the show. I forgive her and I love her and I could not do the show… if she leaves, I go."
Meghan says she respects Goldberg as "the anchor of the show" and someone that lifts the co-hosts up when they're down.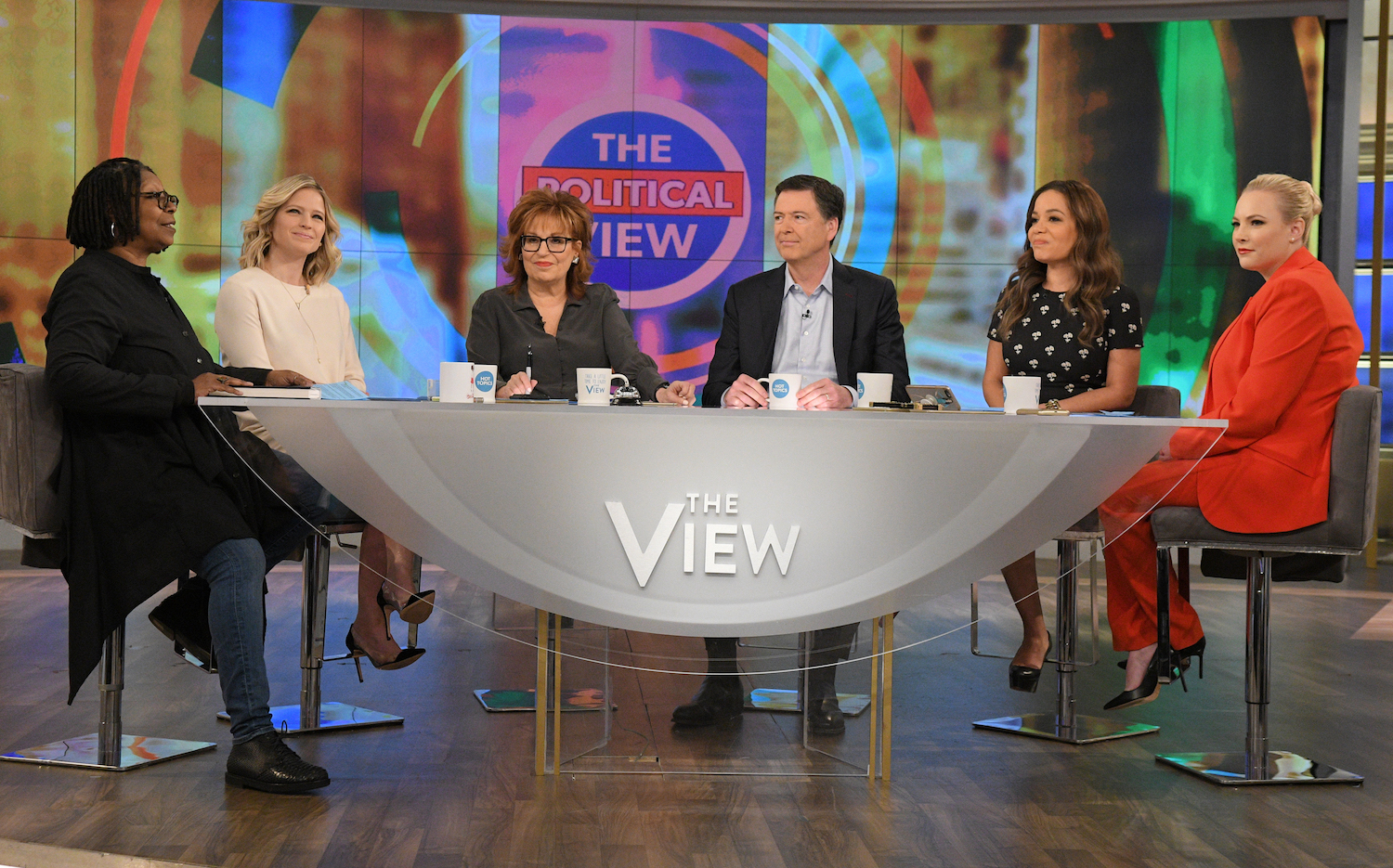 What did Meghan McCain say about her feuds with Joy Behar?
However, the one that Meghan often finds herself clashing the most with is Behar. The comedian is quick-witted and is able to catch on to Meghan's snarkiness like no other. Despite their intense on-air feuds, Meghan said back in 2019 they are good friends.
During an interview with Entertainment Tonight, Meghan said that it hurt her feelings when gossip of feuding among co-hosts was published.
"It genuinely hurts my feelings because our dressing rooms are next door to each other and you and I have the same emotional reaction to things — sometimes in different ways — but we're both upset equally, the equal amount of the same things. And I wish people would give us a break, for real," Meghan said at the time.
In the same interview, Behar said that she likes sparring with Meghan as she sometimes gives her another perspective to things.
The View airs weekdays at 11 a.m. ET and 10 a.m. CT/PT.