'The View': Former Co-Host Jenny McCarthy Said Exec Producer Bill Geddie 'Got a Really Bad Rap'
Jenny McCarthy was on 'The View' for just one season but recalled a key member of the team often being treated unfairly.
Jenny McCarthy was brought on to The View for her pop culture expertise. The Masked Singer star got the boot after just one season, along with several other staffers of the daytime talk show. In a conversation about her co-hosting experience, McCarthy gave props to someone she felt was often misjudged.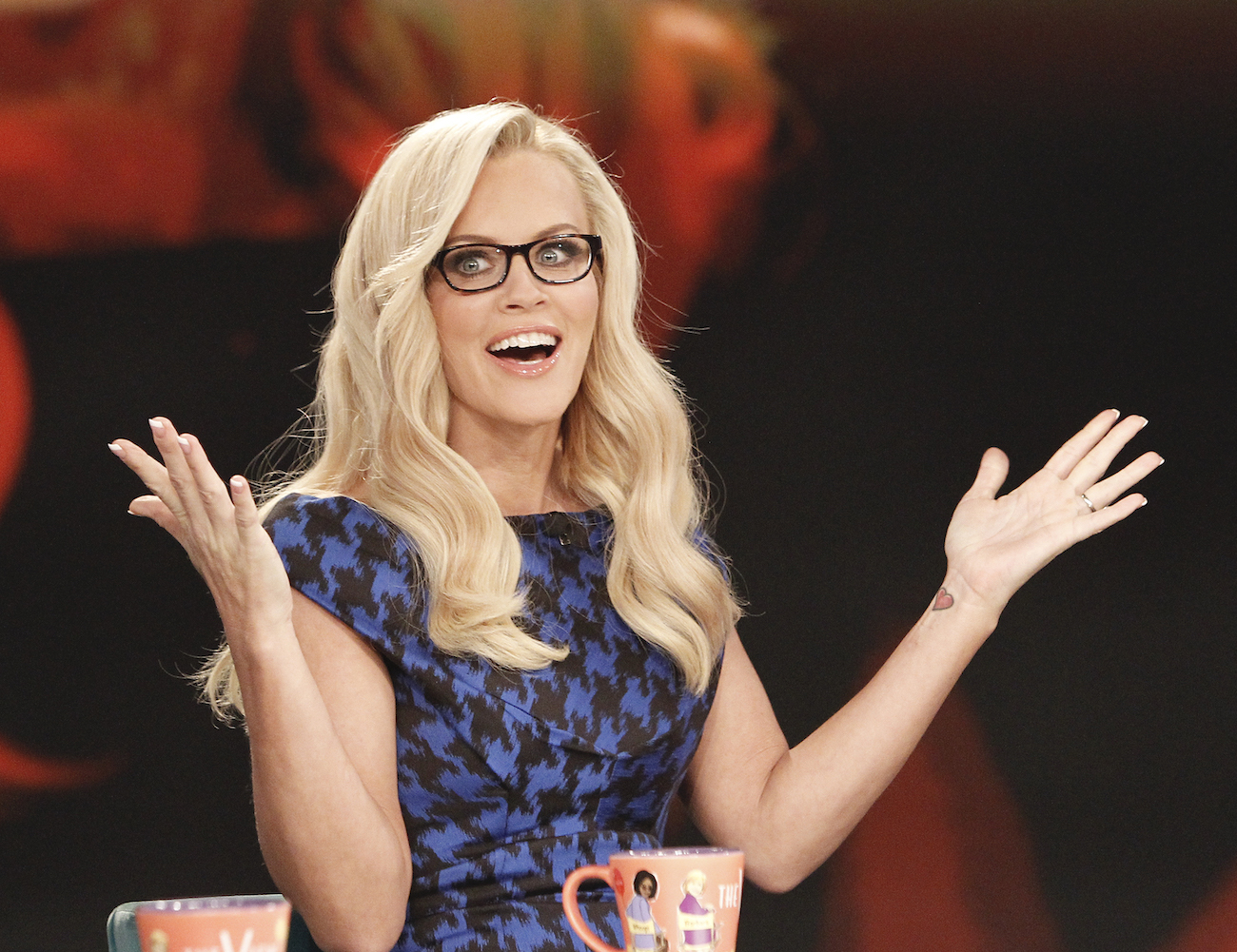 Executive producer of 'The View' Bill Geddie launched the show with Barbara Walters
After Joy Behar and Elisabeth Hasselbeck were fired from The View, McCarthy joined The View in 2013 alongside co-hosts Whoopi Goldberg, Sherri Shepherd, and Barbara Walters. The Masked Singer judge was let go when the season came to an end, along with Shepherd and executive producer Bill Geddie. McCarthy spoke very highly of Geddie and noted that he often didn't get a fair shake.
"I love Bill," McCarthy told Ramin Setoodah, author of Ladies Who Punch: The Explosive Inside Story of The View, on her radio show in 2019. "Bill is someone that, I think, sometimes got a really bad rap. ,,, I call it, like, the red wedding at The View – the day when there was like 17 people let go."
McCarthy added that several producers and Shepherd were included in the housecleaning, though Geddie clarified that his exit from The View was due to his contract not being renewed rather than a termination.
"I remember I felt so bad for Sherri and Bill," McCarthy continued. "My heart broke for them. I was only there a year – I knew it wasn't really my place to be. But for Bill – to watch someone like that be kind of shoved out the door after creating the show with Barbara [Walters], the way they did. The way they handled pretty much anyone's firing was, I think, unprofessional."
Jenny McCarthy tried to give Bill Geddie a kind sendoff on 'The View'
McCarthy wanted fans to know how committed Geddie had been to The View, and tried to verbalize her appreciation for him in one of her final episodes.
"The last episode, I think I was moderating at the time, and it was my turn to say goodbye," McCarthy recalled. "It was the only time that anyone would mention Bill Geddie… I thought it was very odd that it was me, who wrote it myself and looked at him, you know, across the camera, and he's in tears. I'm going, this is just an awful way to end this show for this man."
Being the co-host with the least tenure at the table, McCarthy felt someone with a longer history with Geddie would have been the more likely candidate to give him an on-air sendoff.
"For this girl named Jenny, who's not even on the show a full year, to be the one to be like, 'hey thank you so much for what you've done,'" McCarthy said of the situation. "Everything was just handled really poorly. He was there for 17 years, he was the one that picked the original panel with Barbara Walters. … He was always there."
Jenny McCarthy has previously shared her 'View' of the daytime talk show
McCarthy was vocal about her time on The View after her departure, talking to Howard Stern in 2014 about the experience.
"It's like halfway into it, it was probably around February, I went, 'God I'm not allowed to be the best of me here,'" she told Stern on his radio show, according to ABC News. "I feel like to have a voice, to be able to speak without having to interrupt people … It's very difficult, and I don't like doing it, it's very uncomfortable. I felt like…, 'Maybe this is just a stepping stone for me to go somewhere where I can actually be my full self.'"
Now on the uber successful Fox reality show The Masked Singer, McCarthy seems to have been spot on with her assessment regarding her year on The View.