'The View:' Former Co-Host Paula Faris Says She Felt A 'Growing Disconnect' With Her Fellow Panelists
Journalist Paula Faris served as both a co-host on The View and weekend anchor of Good Morning America. Leaving both roles for a less demanding position at ABC News, Faris had a myriad of professional and personal reasons for stepping down from the two high-profile spots.
In her new memoir, Faris discusses her time at The View and addresses rumors of tension between herself and moderator Whoopi Goldberg.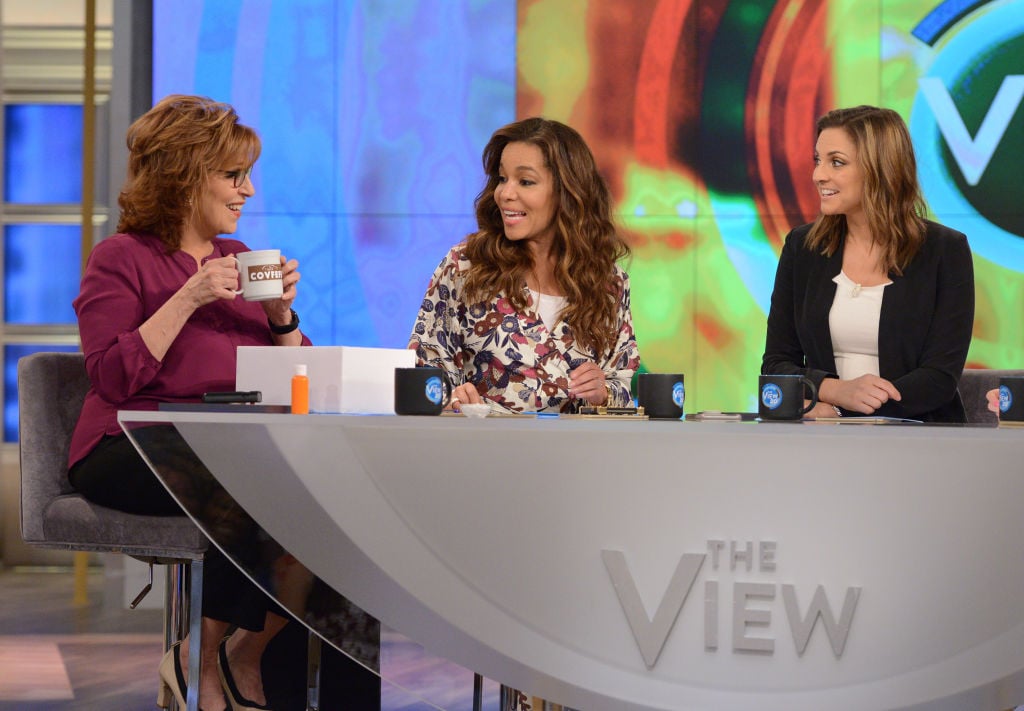 Former 'View' co-host felt 'caught in the middle'
In her new book Called Out: Why I Traded Two Dream Jobs for a Life of True Calling, Faris gets candid on some tough choices she had to make when it came to her career. Plagued by health issues and wanting to spend more time with her husband and three children, The View alum shared that she also began to feel a divide between herself and her co-hosts at the time which prompted her exit.
"I began to realize there was a growing disconnect between my amazing co-hosts (all of whom I still love) and me," Faris writes in her memoir, according to People. "The network had a set of expectations. My co-hosts had another set of expectations. I was caught in the middle and unsure of how to square the two."
During Faris' tenure on the daytime talk show, Goldberg and Joy Behar were the mainstays with her on the panel. With The View's frequent shuffle of co-hosts, she also served with Raven-Symoné, Sara Haines, Michelle Collins, Sunny Hostin, and Candace Cameron Bure.
Juggling journalism and talk show topics
As a journalist with more conservative views, Faris began finding it increasingly difficult to remain objective yet participate in hot topics and controversial subjects, especially with her mostly-liberal panel.
"The View was challenging not just because you have to have thick skin to be a co-host, but it was challenging in the sense that I had a news career simultaneously," Faris explains. "I was trying to maintain my objectivity but was also trying to appease an audience that's used to, and should expect, strong opinions from its co-hosts."
Faris reported that her superiors would encourage her not to share her opinions on politics. "I couldn't ever go there, I felt like I was walking a tightrope and any moment I could say something that would totally derail my news career because for me, my objectivity meant more to me than anything else," she said.
Rumored rift with Whoopi Goldberg
When Faris announced her departure from The View, rumors began to swirl that her exit was due to tension with Goldberg. While covering the 2016 Republican National Convention, the GMA contributor recalled being shaken by the headlines. "I muscled my way through the rest of the convention and cried myself all the way back to New York," she writes in her book.
Goldberg took to Twitter to put the kibosh on the rumors. "I am not responsible for firing or moving people around or negotiating my co-workers' contracts," The View moderator tweeted in August 2016.
Faris also shared that her relationship with Goldberg is solid. "When my father passed away, she was one of the first people to reach out and ask how I was doing," she said in praise of Goldberg. "She sent my family a big platter of food!"
The journalist went on to commend Goldberg's overall character and faithfulness as a friend. "Whoopi is a loyalist, and once you're in her corner, you're not going to go anywhere," Faris revealed. "She will fiercely defend you, and I feel like that's where the two of us are today. I'm really grateful to have worked next to somebody of her stature."
Faris' book Called Out is now on sale.