'The View:' Former Panelist Lisa Ling Shares What The Hardest Thing Was For Her As A Co-Host
ABC's The View is known for its heated political debates as well as its no-holds-barred Hot Topics talks with the show's forthcoming panel. Viewers seem to relish when the co-hosts spill personal information on various subjects from relationships to work history.
Former co-host Lisa Ling joined The View in 1999, sharing the table with Meredith Vieira, Joy Behar, Star Jones, and show creator Barbara Walters. While the young journalist was grateful for the opportunity of being on such a high-profile platform, Ling often got uncomfortable when she felt pressured to reveal material she considered private.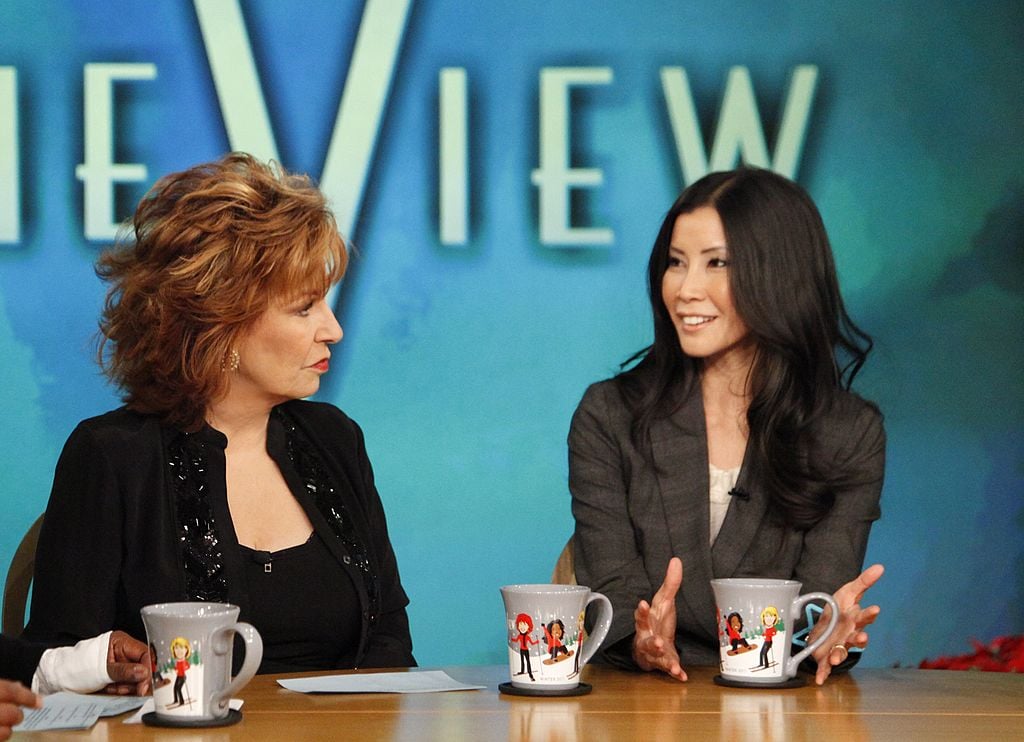 America's next top anchor
After original co-host Debbie Matenopoulos was fired, The View's producers decided to make a contest out of hiring her replacement in 1999. Think America's Next Top Model but for panelists. Extending the invitation to their massive audience base, a flood of interested candidates began jockeying for a seat at the table.
Ling came from a background of hard news and threw her hat in the ring for the job, mostly due to the opportunity of working with a news legend. "Frankly, I never watched The View," she told Ramin Setoodah, author of Ladies Who Punch: The Explosive Inside Story of The View. "I found out about the position kind of late. If Barbara Walters is attached, I'd love to try."
When Ling was given her chance to try out bantering with the other co-hosts, she soon found out the type of topics the team would cover and the personal information she would be asked to shared.
Ling in the hot seat
During Ling's audition, which was conducted live on the air, Vieira wasted no time in getting to know some intel. "Are you a virgin?" she asked Ling. "Let's get to what's important at The View." Behar added that the inquiry was part of her "initiation."
"I'd rather go to Kosovo than answer that question," Ling responded, knowing her family was tuning into the show that day.
Looking back, Ling was astonished by being asked such a private question. "I was completely stumped by that," she told Setoodah. "I sat at that table, thinking, 'What do I do?' I have a conservative Asian family. Sitting in front of that live audience and trying to generate a reaction was super challenging. It was a realm I was unfamiliar with."
Ling advanced to the final round of auditions, though Walters and executive producer Bill Geddie noticed that Ling was hesitant on discussing anything from her personal life. "Growing up in an Asian family, I was always told to keep my private life private," the journalist explained. "These women had a forum to talk about everything, including their personal lives."
Not willing to spill
Despite Ling's tendency to be tight-lipped on her own life, she earned her seat at the table and became part of The View crew in 1999. While her intelligence on current events and international matters were an asset to the panel, her lack of disclosure caused a disconnect with the audience. One example was when Ling was dating an actor and discovered he had cheated on her. The show's producers wanted her to discuss it on the air but Ling wouldn't budge.
"We had one problem with Lisa," producer Jessica Stedman Guff said in Setoodah's book. "She never talked her personal life on the show. Now nothing is more relatable to the women of America than a guy who is f****** around. She refused to talk about it. And we would beg her."
The pressure to share such intimate details of her life were stressful for the National Geographic host. "I felt like I was doing as much as I could," Ling said. "But at a certain point, it would upset people in my life when I would talk about them without permission."
By 2002, show execs wanted the show to take a different direction by bringing on a co-host with conservative views to provide more balance with the liberal team at the time. With Ling's desire to return to hard news and her resistance to revealing anything personal from her own life, producers chose not to renew her contract for the following season.
Despite the dismissal, Ling remains grateful for her stint at the table and feels the pressure to be more forthcoming actually helped her become more transparent.
"I owe a lot to my time on The View," Ling said. "Not only did I learn about how to be better on television, but I became a much more open person. I would say I'm a lot more liberated."
Fans of the young journalist can now watch her on CNN's This Is Life With Lisa Ling.