'The View': Is Meghan McCain Quitting After Report That None of the Women Are Speaking to Her?
Meghan McCain from The View is reportedly living through a tense work environment. Amidst reports that none of the women are speaking to her because she's rude, the conservative co-host was absent from the show. Many fans have begun to speculate if McCain is ready to leave the ABC talk show following the rumors.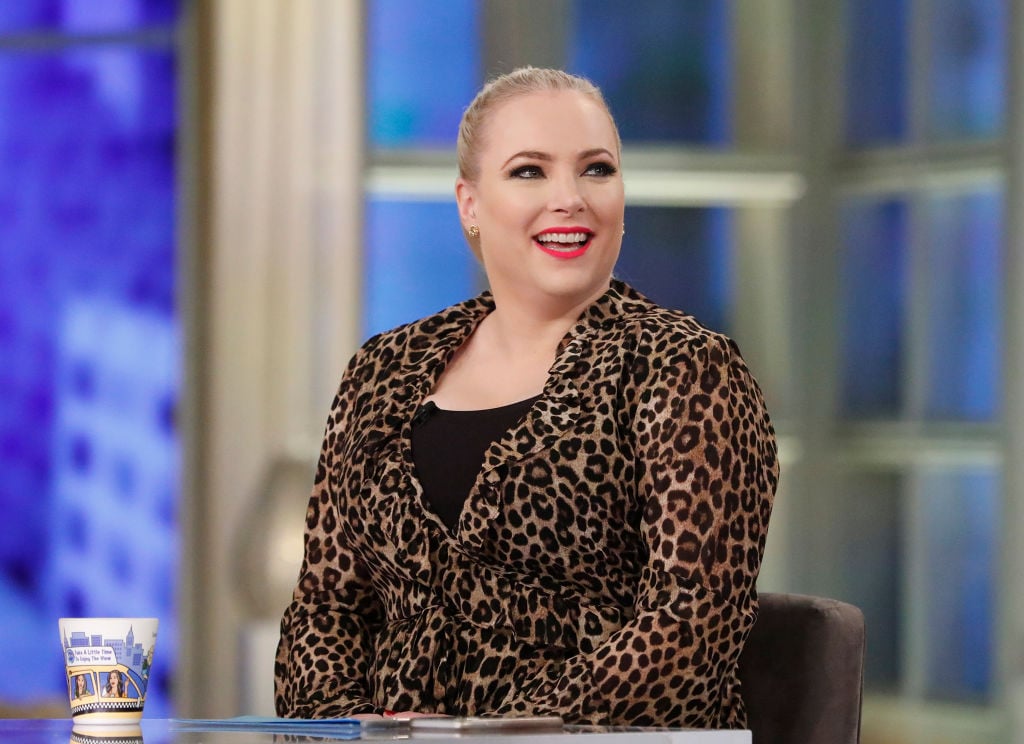 McCain was notably absent from the show on Thursday for a "personal matter" according to Page Six. On that same day, the online publication released an article that none of the women were talking to the Republican host. An insider alleged that Abby Huntsman had a fallout with McCain and they were not on speaking terms.
"They aren't speaking to each other. It's been about a month. None of the ladies talk to Meghan now," an inside source told Page Six. "Abby was the last woman standing. It's bad. Meghan's so rude."
Another source downplayed the drama on the set of the morning show.
"Of course [McCain is] polarizing, but that's the point of the show. It's always going to be tense after big arguments and we're living in a polarized time, but there is no hate going on," the source told Fox News. "She brings views to represent the other side and it can really irk people."
Is Meghan McCain quitting the show?
When Whoopi Goldberg announced McCain was going to be absent from The View on Thursday, she said the latter would return on Monday. Fans already expected her to be gone on Friday, so there was no news there.
Viewers began to speculate if McCain was uncomfortable on the chat show and if she was getting ready to leave. An insider has revealed that there is no talk about firing or replacing any of the co-hosts as of right now.
"No one is going to be replaced or fired or quit right now," a source told Hollywood Life. "It hasn't gotten that far but there will be days that need to be taken off because at times it gets a little much. Meghan feels the stress and it feels like everything is put on her shoulders in a negative way and she feels she is the easy one to blame. They often need breathers from each other before another fight occurs, but as of right now, no one should be worrying about their jobs."
However, the previous source did confirm the ladies do have a tense environment but not to the extent where they hate each other.
Meghan McCain on feuding rumors
Due to the passion in which the ladies of The View discuss politics, the heat does rise at the "Hot Topics" table. McCain and Joy Behar often spar due to their opposing views which have led to rumors of a bad relationship.
"It really hurts my feelings!" McCain told ET of feuding rumors with Behar. "It genuinely hurts my feelings because our dressing rooms are next door to each other and you and I have the same emotional reaction to things — sometimes in different ways — but we're both upset equally, the equal amount of the same things. And I wish people would give us a break, for real."
The View airs weekdays at 11 a.m. ET and 10 a.m. PT/CT on ABC.