'The View': Joy Behar Finally Breaks Silence on Rumors She's Quitting ABC Talk Show
Joy Behar was reportedly quitting 'The View' in 2022. A day after the rumor exploded on social media, the daytime co-host is reacting.
Joy Behar has been a staple on The View since its debut in 1997. The daytime co-host made headlines this week when it was reported she was planning on retiring. News of the comedian leaving the ABC talk show caused shockwaves everywhere. Behar was not on the show on Wednesday but upon her return on Thursday, she finally addressed the issue.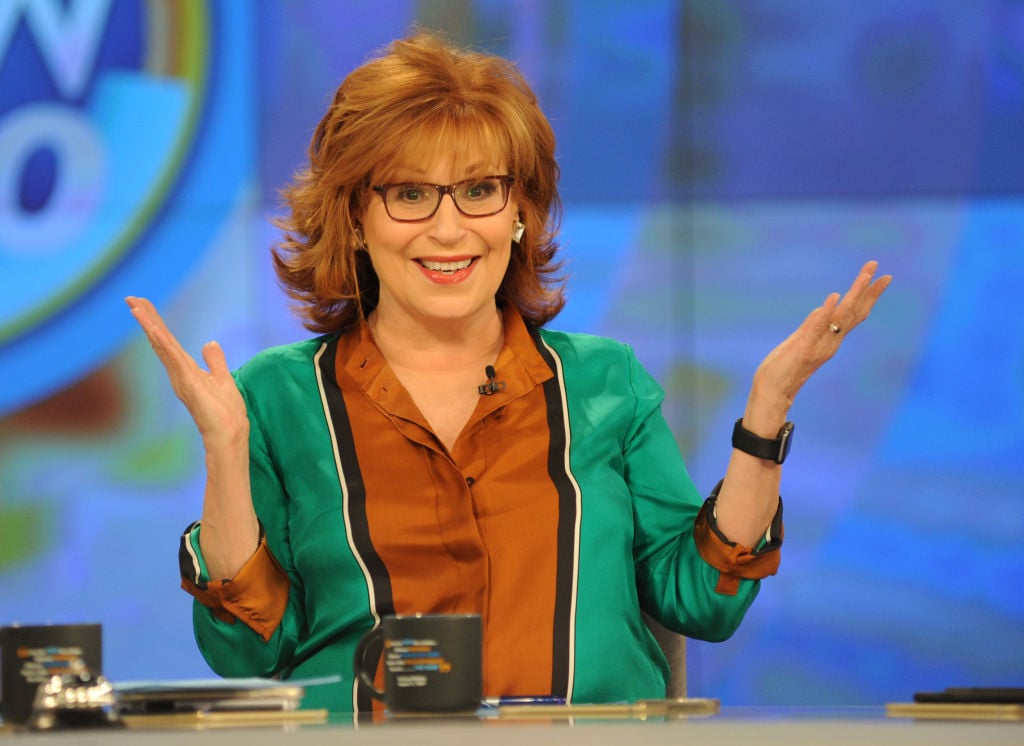 What did the original report say?
The political commentator of The View gave an interview to Ramin Setoodeh from Variety. The author interviewed Behar for his book Ladies Who Punch: The Explosive Inside Story of The View about all the gossip behind-the-scenes from the morning show. In her quote, Behar reveals that her contract was up in 2022.
"I have a three-year contract," Behar said. "But that doesn't mean I can't leave if I want to, because they can't really do anything to me at this point. I don't see myself staying for more [time]. That's it! I could be wrong. If I'm as fabulous in [2022] as I am now, I'll think about. But the chances of that happening…"
After this was published, the news went viral.
How did Joy Behar react?
When Behar returned to the show, Goldberg addressed the rumor of her retirement at the top of the hour.
"They're always talking about me leaving the show," she said laughing. "I'm not leaving the show. Rumors of my retirement have been greatly exaggerated."
Behar made it clear she is not thinking about retiring from the show that made her a household name, especially during the middle of the health crisis.
"This pandemic has changed the game," she added. "At one point you think, 'Gee, I could retire and take a cruise around the world.' I won't even watch reruns of Love Boat at this point. So, where am I going to go? What will I do? I need to be on television."
The comedian always injects her humor when speaking and this was not the exception. She said that she couldn't leave because it would create more unemployment.
"Let's not forget that I provide employment for right-wing media," she continued. "I'm a job creator over at Breitbart. Everything I say appears on Breitbart. I don't see how I could leave."
Behar also clarified her quote leading everyone to believe she was leaving the show in two years.
"What I said to the reporter that reported this was, 'if I'm as fabulous in 2022 as I am now, I'll probably be here,'" Behar said. "You just don't know. No one knows what they're going to do in the next two years. Look at what just happened to all of us in this world. We never predicted this. As of now, the answer is no, I'm going nowhere."
Meghan McCain adds her thoughts
When the report went viral, Meghan McCain said she called Behar right away to confirm what she was reading.
"This isn't an option, you're not leaving, I'm not leaving, none of us are leaving," McCain told Behar. "There's a pandemic and the world is insane. Also, I'm pregnant and I need advice from you about being pregnant from someone that probably does pregnancy similar to how I'm going to do it. So, it's not an option Joy, you're not leaving. None of us are going to allow you to go."
McCain's words were an echo to what she posted on social media a day before.
"Nope! You're not leaving in 2022 bi**h, not if I have any say in this," McCain tweeted.
The next day, McCain reacted on social media after The View tweeting: "We're not letting her leave. This is like the mafia."
The View airs weekdays at 11 a.m. ET and 10 a.m. PT/CT on ABC.