'The View:' Joy Behar Called This Former Co-Host A 'Bridezilla'
Joy Behar of "The View" previously commented on this former co-host's handling of her pending nuptials.
ABC's The View continues to make headlines of its own. With panelist Abby Huntsman just announcing her departure, viewers are speculating on who will take her seat. While the team of Whoopi Goldberg, Joy Behar, Sunny Hostin, Meghan McCain, and Huntsman had been solid for some time, heated disagreements and rumors of discord are just adding to the gossip on the fate of the show.
Behar has been at the table since the show's launch in 1997, outside of taking a break for Seasons 17 and 18. The comedian has seen her share of on-air (and off-air) drama related the the talk show, including when one panelist was in the process of planning her wedding.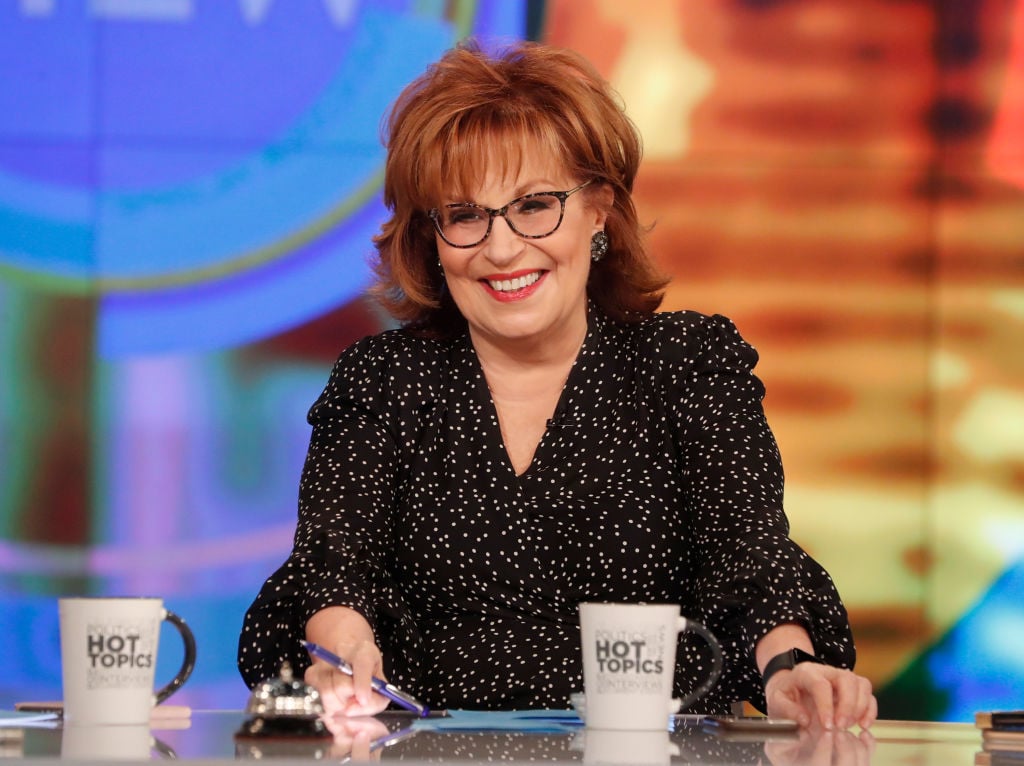 The OG panel
According to Time, show creator Barbara Walters started the search for talent that would become the panel for The View in the spring of 1997.  Walters went with news veteran Meredith Vieira, stand-up comedian Behar, attorney Star Jones, and newbie Debbie Matenopoulos as her pioneering team.
At the time, the original co-hosts had no idea of how popular the daytime talk show would become. "If this show is successful, none of you ladies will be able to walk down the street without people stopping you," Walters had told them.
None of them took Walters' words too much to heart, thinking she was being overly optimistic. Yet her prediction came true. "That's exactly what happened," Matenopoulos told Time. "It gives me chills even saying it. Within six months, it was insane."
Wedding overexposure
When Jones announced her engagement to Al Reynolds on The View, her co-hosts had no idea at the time how the nuptials would become a focal point at the table. Elisabeth Hasselbeck had replaced Debbie Matenopoulos, yet Vieira and Behar were still in place, along with Walters.
Jones apparently ran amuck with her upcoming wedding plans. According to the New York Post, some of Jones' antics included exchanging free services from wedding vendors for a plug on The View, arguing on air with her co-hosts about the guest list, and allegedly attempting to take a camera from Behar since she had promised exclusivity to People magazine.
The couple pulled out all the stops on their big day in November 2004, such as a white-horse-drawn carriage, Jones' 27-ft. tiara-topped crystal-encrusted veil, and a celeb-studded guest list of 450 attendees including Chris Rock, Kim Cattrall, Lorraine Bracco, Al Roker, and Angela Bassett, according to People.
The ostentatious event prompted plenty of punchlines from late-night talk show hosts and even drew skits from Saturday Night Live. Jones apparently realized she may have gone a bit overboard, to say the least, expressing remorse for the audacious display.
"I think that I used, and some would say abused, my celebrity in planning the wedding," Jones admitted in 2006, as reported by the New York Post. "I was a 40-year-old who, according to urban legend, had a better chance of being kidnapped by a terrorist than getting married, and I was caught in the euphoria. I took the viewers on the wrong journey, and I want to apologize for that." Jones and Reynolds ended up divorcing in 2008.
Behar's take
Jones appeared on Watch What Happens Live in 2017 to promote her VH1 talk show parody Daytime Divas and discussed her stint on the The View with host Andy Cohen, making a veiled remark about one of her former co-hosts.
"She loves us, but she doesn't like us," Jones told Cohen of Behar. Later, she seemed to back track a bit on her comment. "In all honesty, all of my co-hosts were very prepared," Jones said. "I worked with some of the very best people there are in television… So I would look like an idiot to say something mean about those girls, and I never would."
When Cohen brought up Jones' comments to Behar during her appearance on his show, she was less than thrilled. "How does she know that? That's completely ridiculous!" Behar responded. "No, that's not true — she's jealous because I was really attached to [former co-host] Meredith [Vieira], that's all. I don't know but I was friendly with everybody. I don't know what she's talking about."
In his discussion with Behar on some of the happenings on The View, Cohen referenced Jones' focus on her wedding to Reynolds. "Bridezilla," Behar replied.
Jones has since remarried to Ricardo Lugo in 2018. She may have learned to keep things more simple this time around – her second wedding had just 150 guests.