'The View': Joy Behar, Meghan McCain Spar Over Antifa — 'Not A Real Thing'
Joy Behar and Meghan McCain started off the week on The View with a sizzling matchup. As the ladies debated during the "Hot Topics" segment, things got out of hand once again. The good thing is that the cast was at the end of a segment and it was easy for Whoopi Goldberg to send to commercial break without a bigger disruption.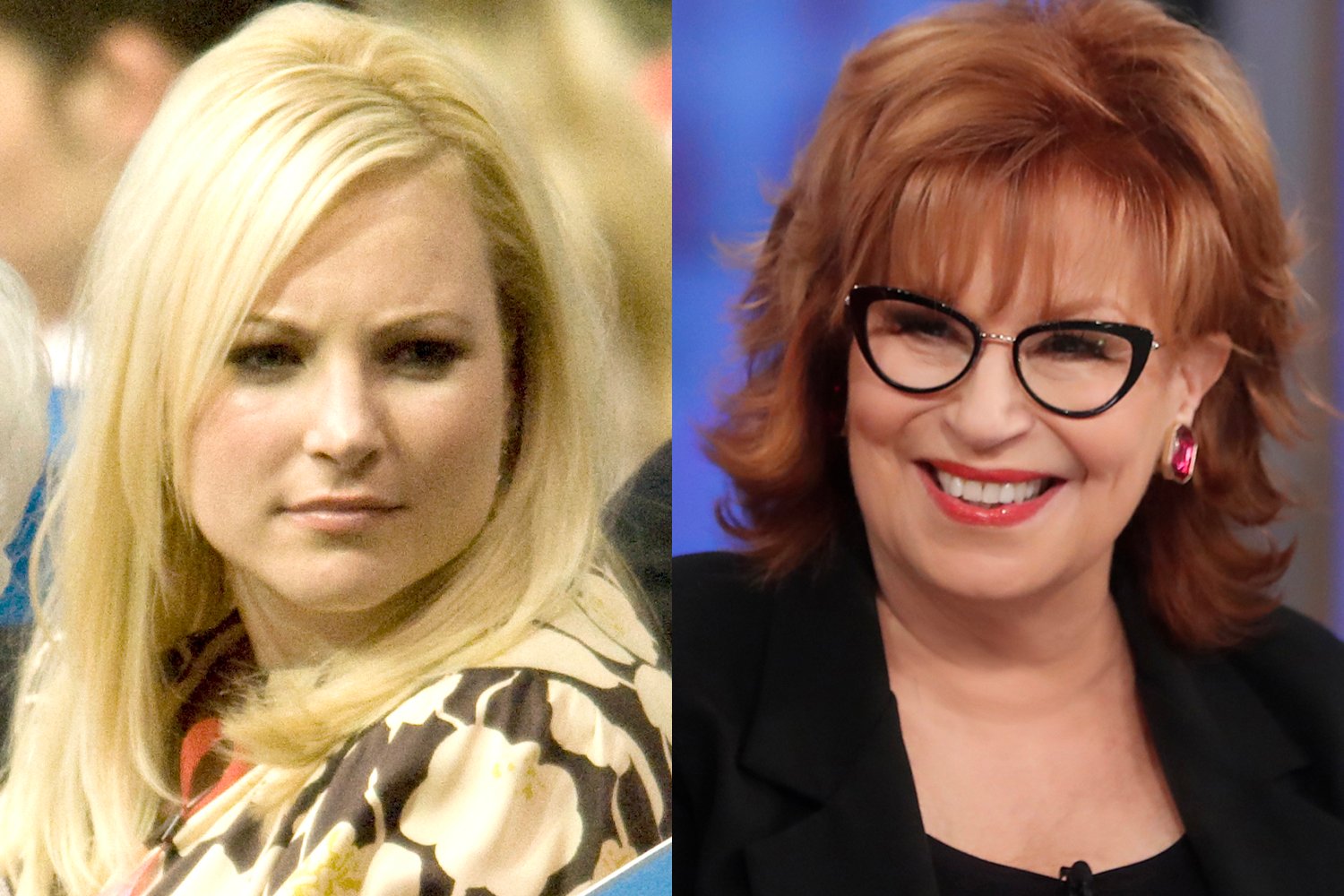 What was the Meghan McCain and Joy Behar feud about?
The "Hot Topics" segment is a fan favorite and it is what makes the show so good. All of the ladies take turns in giving their takes on a variety of issues. On Monday, March 15, the topic at hand was Senator Ron Johnson's horrible remark about not being afraid as the insurrectionists took over the nation's Capitol Building. He said that if it would've been "Black Lives Matter and Antifa protesters" he would've been more concerned.
Behar slammed the comments and said that Antifa was "fictitious" and it was "a thing that doesn't even exist." McCain also condemned the remarks and said that Johnson "obviously has deep-rooted thoughts of racism." However, she spent more time defending that Antifa was, in fact, an organization.
"I just want to say one more thing, Antifa does exist," McCain said.
The conservative co-host cited the Anti-Defamation League as calling Antifa that it's "both dangerous and counter-productive organization." She also said that Antifa is a group that has a "willingness to use violence."
"I have very good friends who have been reporting on Antifa for months, and months, and months," she continued. "I actually had a friend who was hurt while reporting on it. We can walk and chew gum at the same time, we can say that Ron Johnson is an absolute moron, and we can say that not all activism is violent. But the idea that Antifa doesn't exist is just factually inaccurate, and wrong, and a lie."
RELATED: 'The View': Meghan McCain Is Bummed Out Over Whoopi Goldberg's Reaction To Her Meghan Markle Comments
Joy Behar defends her position and Meghan McCain claps back
After McCain finished giving her take, Sara Haines was called to give her opinion. However, after the latter ended her thought, Behar asked to speak again to defend her position.
"I just want to clarify that Christopher Wray, who is the FBI Director, says that Antifa is an ideology and not an organization. There is no sign that they were involved in the Capitol siege, let's be clear," Behar said in her mic drop moment.
Following Behar's moment, McCain jumped in and added, "I'm not saying they were involved in the Capitol siege, I'm saying they exist."
An aggravated Behar interrupted and director her words at McCain saying, "That's all, I'm done. I said my said thing and you said yours, we're done."
RELATED: 'The View': Meghan McCain Tells Chelsea Clinton To 'Lighten up' After Tweeting Shady Photo of Hillary Clinton
"You said it was a fantasy," McCain fired back. "You said Antifa doesn't exist and it's a fantasy."
"It's an idea," Behar clapped back.
"No it's not," McCain insisted.
The theme song started playing as Goldberg directed to a commercial break. Both McCain and Behar continued to spar over their differences as the show's graphics took over the screen.
The View airs weekday mornings at 11 a.m. ET and 10 a.m. PT/CT on ABC.