'The View': Joy Behar Returns After a Week off and Gives Update on Self-Quarantine
Joy Behar returned to 'The View' after she took a week off following the coronavirus outbreak. The comedian gave fans an update on her self-quarantine.
Joy Behar returned to The View following a week off from the talk show. The comedian had been in self-quarantine following the coronavirus outbreak in the U.S. After it was reported that people over the age of 60 years old are in a higher risk group, Behar decided to isolate and practice social distancing.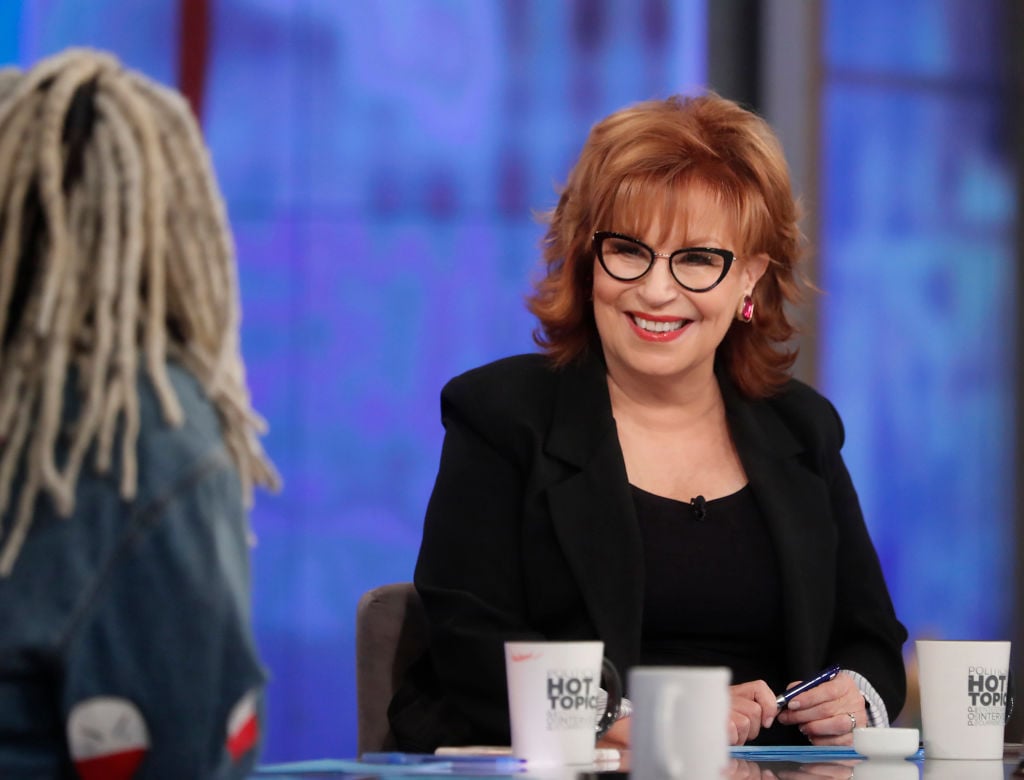 Behar broadcasted from her home and gave an update about what she had been up to during her week off.
"Here's the thing. This type of restfulness is exhausting for me," she said. "I'm more lethargic than normal. I have not been able to maintain six feet distance from my refrigerator, I can emerge from this debacle morbidly obese, it's possible."
The 77-year-old co-host continued talking about her activities at home while in isolation without missing a beat to be funny.
"My activities included giving a bubble bath to Bernie, my dog, and eggplant — you're supposed to bubble bath your vegetables too," she continued. "There was a Zoom session last night with people that I normally have great conversations with. I had a glass a wine and I totally fell asleep. I mean, I can't even get myself aroused to get out of the house and clean up, which I have been forcing myself to do."
However, there was one person that didn't let Behar rest and only made her angry by his handling of the pandemic.
"I find it very annoying, very enervating and my hatred for Trump is increasing on a regular basis," she also said.
Whoopi Goldberg also isolates herself
After Behar took a leave from the show, Whoopi Goldberg followed the next week. It was last Wednesday when the EGOT legend started moderating the daytime show from her home in New Jersey.
"This is what we call responsible social distancing," Goldberg said in a live feed. "So I went to the doctor yesterday to check myself out just to make sure and he gives me the all-clear to go to work. I'm getting ready to do it and then I start hearing these inconsistent messages from everyone."
Goldberg ultimately decided to stay home after conflicting restrictions from the mayor of New York City and the governor of New York state.
"I just felt like if I was going to really try to figure out whether it was OK to come in … until they can get themselves together, the governor and the mayor, I should not go in. That's why I'm still here. I am healthy. My doctor was very annoyed with me. He's like, 'I just gave you the OK, why are you back?' I said, 'because I need the OK-OK.' So he gave me the OK-OK," she added.
Meghan McCain also co-hosting from home
Although Meghan McCain was absent from The View on Monday, she said she would be doing the show from home. This came up after she announced she was pregnant and expecting a baby with her husband.
"My husband Ben and I have been blessed to find out I'm pregnant," she wrote in a letter posted on Twitter. "Although this isn't how I expected to announce my pregnancy, both we and our families are excited to share the news with you all."
"I consulted with my doctors and they advised me that for the safety of our baby and myself, I should be extra vigilant about limiting the amount of people we come in contact with," she added. "Starting immediately, I'll be joining the millions of Americans who are self-isolating as a precaution to prevent the spread of COVID-19. As a result, I will be appearing on The View from home via satellite."
The show will have three regular hosts out and in quarantine, while Sunny Hostin continues to co-host from the ABC studios. Sara Haines has been guest co-hosting since Behar announced her self-isolation.
The View airs weekdays at 11 a.m. ET and 10 a.m. CT/PT.