'The View:' Joy Behar Said A Former Co-Host Turned Into A 'Rabid Republican'
ABC's The View has yet to replace conservative co-host Abby Huntsman, who left the show in January. With the 2020 Presidential election around the corner, Meghan McCain is currently the lone Republican on the panel with the more liberal-leaning Whoopi Goldberg, Joy Behar, and Sunny Hostin.
The daytime talk show originally took a turn toward politics in 2003 when network execs chose to hire its first conservative panelist to provide a more balanced view (pardon the pun). Behar recalled quite a dramatic change in the reality star that was hired to fill the seat left by Lisa Ling.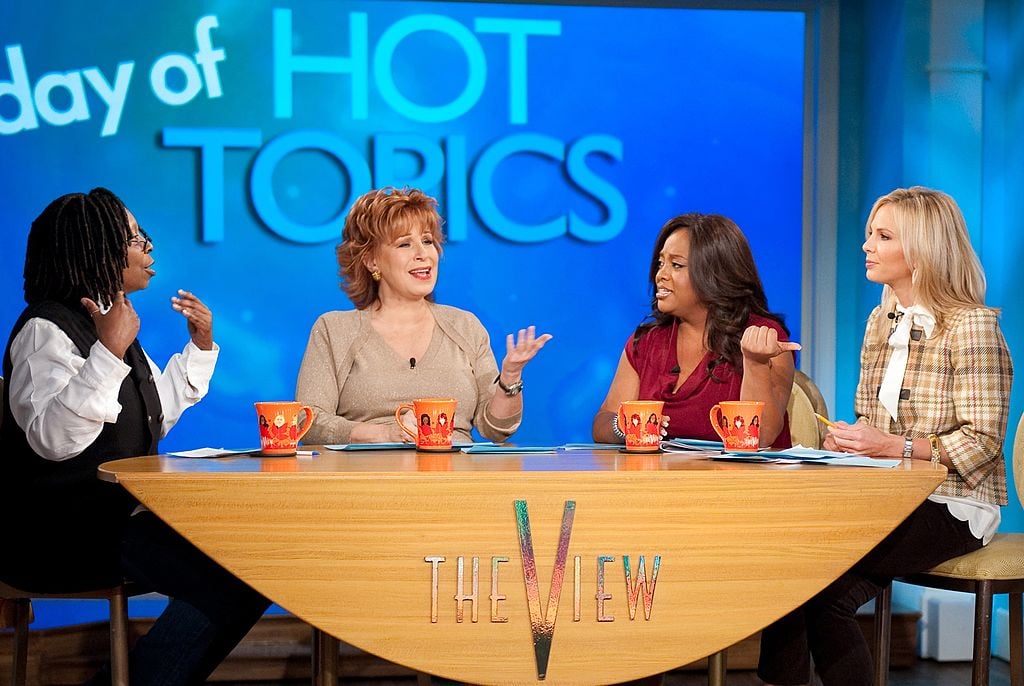 Truly a 'Survivor'
Elisabeth Hasselbeck first made her mark on the small screen as a contestant on CBS' legendary reality show Survivor in Season 2. Finishing in fourth place, Hasselbeck was grateful for the once-in-a-lifetime experience in the Australian outback that helped her grow emotionally and spiritually.
"No doubt, being on Survivor changed me," Hasselbeck wrote in her 2019 book Point of View: A Fresh Look at Work, Faith, and Freedom. "I started my Australian adventure as a young girl desperate to see what I was made of without the availability of anything that would comfort me. It was a chapter in my life that I tucked into my heart as a time of growing deeply in my faith."
The reality competition provided Hasselbeck with the grit she would need when she was hired by show creator Barbara Walters to take a seat on The View in 2003.
From the Outback to 'The View'
The Survivor contestant beat out a plethora of qualified applicants, winning over the other panelists at the table with her amiable personality. "I think we just found Elisabeth the least polarizing of everybody," former co-host Meredith Vieira said, according to Ramin Setoodah's 2019 book Ladies Who Punch: The Explosive Inside Story of The View. "Elisabeth seemed to listen."
Bill Geddie, executive producer of the show at the time, admired Hasselbeck's intelligence and self-confidence. "She was the entire package," he told Setoodah of the new co-host. "She was smart. She was brash. She was fearless. She really wasn't afraid of anybody – Barbara Walters, or me, or anybody at the table."
Even when audiences didn't agree with Hasselbeck's opinions, they loved her for her chic style. "She looked like a million bucks," Geddie said. "I used to go to focus groups, and they'd say: 'Please don't fire her. I hate everything she has to say, but I can't wait to see what she's wearing every day.' They loved her fashion sense."
A Republican 'View'
Taking her seat at the View table in 2003, Hasselbeck quickly gained popularity on the show. Her newfound talk show fame prompted her to become more vocal in her conservative views, which began to rub some of her co-hosts the wrong way.
"Elisabeth came into the show as the sweet girl who had been on Survivor," Behar recalled to Setoodah. "Within several months she became this rabid Republican. It was quite shocking."
Former co-host Star Jones felt that Hasselbeck was being influenced by Geddie, who is also a conservative. "She was literally Bill's mouthpiece," Jones said of Hasselbeck. "He's so Republican. So he would go and feed her information. She would regurgitate it."
Geddie denied the characterization. "I think a lot of people though I was giving Elisabeth talking points," he told Setoodah. "We just happen to be two Republicans in the room. I felt it was important that she speak up, speak her mind. I gave everybody ideas about a lot of things."
Vieira commented that Hasselbeck may have been coerced into some of the more controversial comments she made on the show by network execs, recalling a former co-host. "I grew to believe that like Debbie [Matenopoulos], but in a different way, she was being force-fed her positions," Vieira said. "I'm not sure that I always felt that it rang true. It almost felt like a caricature. It was heat for heat's sake."
In 2013, Hasselbeck was told that her contract would not be renewed for the following season. Though the decision at the time was hurtful to the television personality, she knew what she gained during her time at The View was invaluable and noted that the skills she honed in the Australian outback had helped her along the way.
"I can say without hesitation that my decade at The View strengthened my mind, refined my citizen's heart, and sharpened my skill," she wrote in her book. "Politically outnumbered, I made it my goal (calling on my Survivor skills) to hold the torch for the 'other side' and outlast the backlash as long as I could endure. As small as my lone voice felt in that arena, I trusted that God had a purpose planted in it."