'The View': Joy Behar's Rep Shuts Down News She's Exiting Talk Show
Joy Behar made headlines when it was reported she was retiring from 'The View' in two years. A rep for the comedian is now clarifying the statement.
Joy Behar made headlines after a report said she was planning on retiring from The View in 2022. The piece surged after she was quoted saying her contract was up in two years. Behar has been with the ABC talk show since its premiere in 1997. As the longest-serving co-host, the news she was leaving the daytime program sent shockwaves across social media.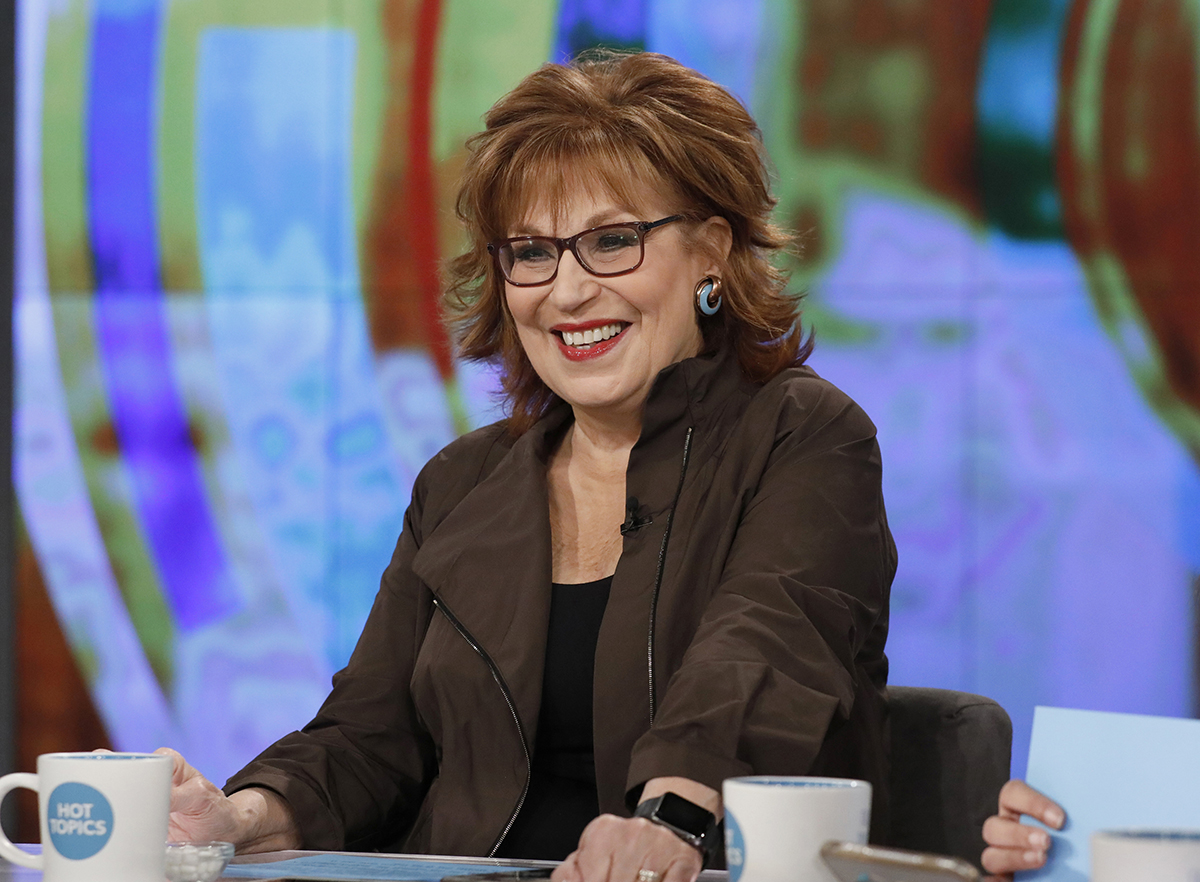 Where did the rumor come from?
The comedian was interviewed for the book Ladies Who Punch: The Explosive Inside Story of The View by Ramin Setoodeh. As a promo for the paperback version being released, Variety ran a report that stated Behar was planning on leaving the show when her contract was up.
"I have a three-year contract," Behar said. "But that doesn't mean I can't leave if I want to, because they can't really do anything to me at this point. I don't see myself staying for more [time]. That's it! I could be wrong. If I'm as fabulous in [2022] as I am now, I'll think about. But the chances of that happening…"
Behar has been a co-host since the start of the show, except between 2013 and 2015 when she was fired. Executives tried to diminish the political aspect of the show when ratings dwindled. Their idea was to become more like The Talk on CBS, which had been rising in ratings and revolves around lighter topics.
As the numbers continued to drop, Behar was asked back and return after two seasons off.
Joy Behar's rep denies retirement
Following the report, Behar's rep denied that the comedian was planning on leaving the show and cleared up the statement.
"This is not true. Joy was asked what happens at the end of her contract and as she herself made clear in the interview, if she's 'as fabulous in [2022] as I am now,'" the rep told People in a statement. "She will be in her seat at the table."
Fans can now breathe a little easier as Behar's one-liners will continue to be part of the show for more seasons to come.
Joy Behar is in self-isolation
Behar has been in self-isolation for a month after the coronavirus breakout in the United States of America. Although she was reluctant at first, her daughter advised her to stay home because due to her age, she's at a high-risk group.
"I'm in a higher risk group because of my age, but I'm perfectly healthy," Behar said. "I don't look my age, but I'm actually up there. The number makes me dizzy."
After a week off, Behar returned via video call from her home to co-host the show.
"Here's the thing. This type of restfulness is exhausting for me," she said upon her return. "I'm more lethargic than normal. I have not been able to maintain six feet distance from my refrigerator, I can emerge from this debacle morbidly obese, it's possible."
"My activities included giving a bubble bath to Bernie, my dog, and eggplant — you're supposed to bubble bath your vegetables too," she continued. "There was a Zoom session last night with people that I normally have great conversations with. I had a glass a wine and I totally fell asleep. I mean, I can't even get myself aroused to get out of the house and clean up, which I have been forcing myself to do."
The View airs weekdays at 11 a.m. ET and 10 a.m. PT/CT on ABC.