'The View': Lisa Ling Sets the Record Straight on Her Exchange With Joy Behar
Lisa Ling recently reprised her role on 'The View' as a guest co-host and mentioned some off-camera words from Joy Behar that she feels were misconstrued after her appearance on 'Jimmy Kimmel Live!'
Lisa Ling was a regular panelist on The View from 1999 to 2002. The journalist reprised her role as a guest co-host last month and shared some details of her experience on Jimmy Kimmel Live! Ling later clarified her comments that involved some words from Joy Behar.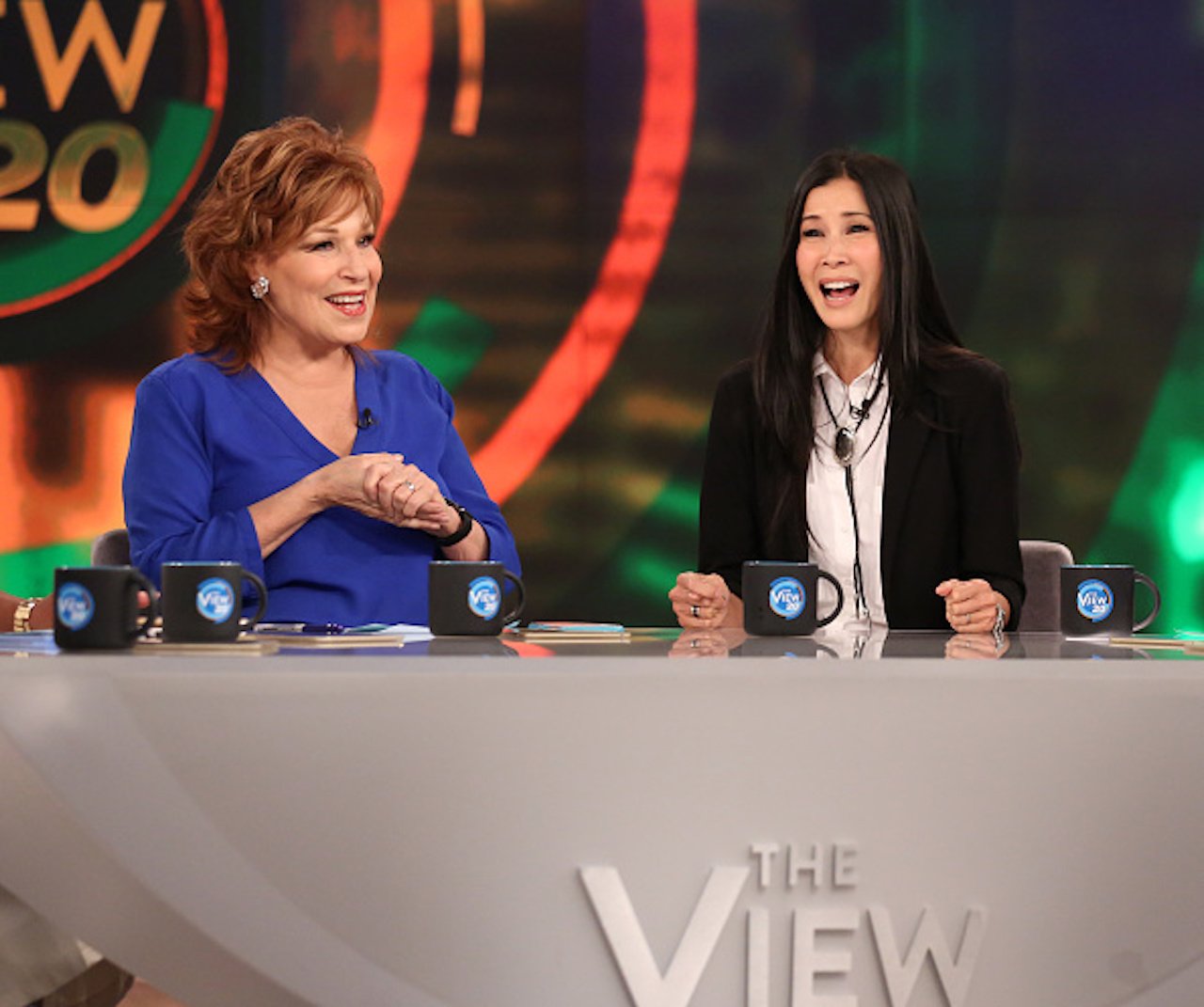 Lisa Ling described her first day back on 'The View'
On Jan. 31, Ling was a guest on Jimmy Kimmel Live! and shared how a political news topic turned into some contrasting opinions at The View table.
"I guest-hosted for a week, and I'm so glad I don't do it everyday," Ling admitted to Kimmel, as reported by People. "On Monday, my first day, I got in a debate with some of the ladies about when Joe Biden called [Fox News White House correspondent Peter Doocy] a stupid SOB. … And they were saying 'Well, he apologized. It's okay.' I said 'No' … And it was a little bit of a debate."
The View alum went on to reveal that the exchange made headlines that exaggerated the tone of the conversation, though she noted a comment from Behar off camera.
"It got written up like 'Lisa Ling is causing chaos on The View'," she said. "During a commercial break Joy did tell me that I was talking too much. … It is really difficult to get a word in edgewise. I did a little better this time. I mean, I was 26 when I did the show the first time around."
'The View' alum cleared things up on Instagram
When Ling's comments about Behar hit the news cycle, she felt compelled to explain the situation with factual details rather than allowing people to speculate.
"I want to clear up a mistake that I made on @jimmykimmellive the other night," Ling posted. "I said that when I was a guest co-host of the @theviewabc last week, during a commercial break, @joyvbehar told me I was talking too much. Joy emailed me to say she didn't say I was 'talking too much,' but rather that I was 'talking over' them."
Ling captioned her post next to a photo of an article on the topic, and wanted to set the record straight.
"As you see, this incident was reported by People and other outlets and infers that because I had a differing opinion from her, that she shut me down," Ling explained. "That wasn't the case and I have a great relationship with Joy. The View certainly is a different show than it was when I was on it 20 years ago, but when I told Kimmel that I'm glad I don't do It every day, it's because in the age of social and partisan media, everything that the co-hosts say becomes fodder for attack. It takes balls to be on that show, and frankly, my skin is not nearly think enough."
Lisa Ling preferred to keep her personal life off the air
While The View panelists are known for sharing many intimate details of their lives, Ling never felt comfortable being so transparent on live television.
"Growing up in an Asian family, I was always told to keep my private life private," Ling told Ramin Setoodah, author of Ladies Who Punch: The Explosive Inside Story of The View. "These women had a forum to talk about everything, including their personal lives. … I felt like I was doing as much as I could. But at a certain point, it would upset people in my life when I would talk about them without permission."
Since leaving The View, Ling has served as a journalist on news networks including National Geographic and CNN.