'The View': Meghan McCain Blasts the Term 'Post-Baby Body' in Twitter Post
Meghan McCain often vocalizes the joy she's experiencing as a new mom. Welcoming daughter Liberty with husband Ben Domenech in September 2020, The View star recently shared her opinion of a term women are often subjected to after pregnancy.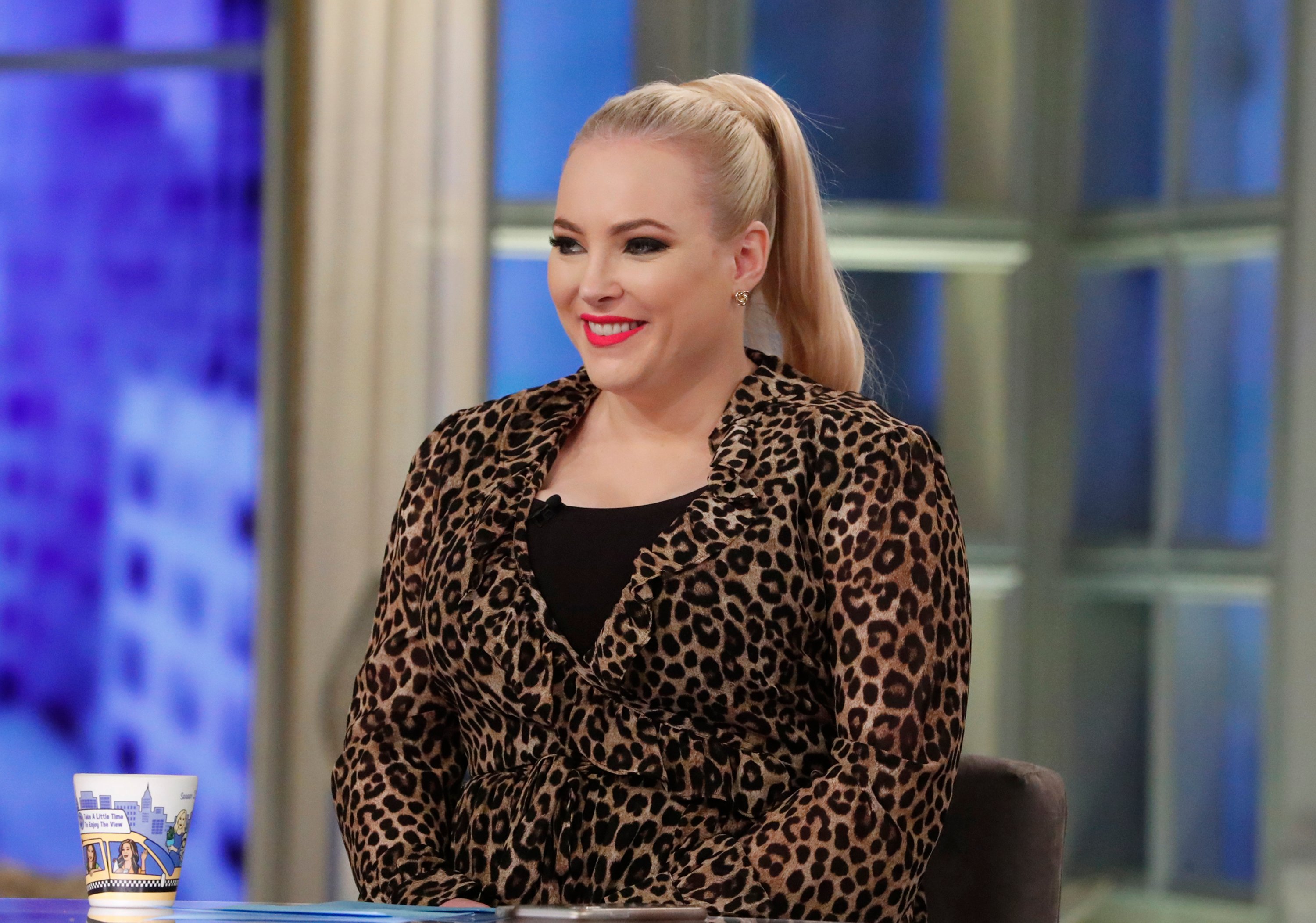 Meghan McCain expressed gratitude for 'post-baby body'
The View co-host is active on several social media platforms, and took to Twitter to voice her take on a phrase describing a woman's physicality after having a baby.
"I absolutely loathe the phrase 'post baby body'!" McCain posted. "It's designed to make women feel bad about themselves if their body doesn't fit a western standard of beauty after giving birth. My body is a vessel I am thankful for getting me through life and giving it. That's my Sunday rant."
High-profile celebrities including Ashley Graham, Chrissy Teigen, Serena Williams, and Bella twins Nikki and Brie have also weighed in on the scrutiny women are given after pregnancy. Graham, who welcomed son Isaac with husband Justin Ervin in January 2020, recently commented on the pressure new moms are under.
"I think the postpartum snapback is really BS," Graham told E! in February. "I think it's an unattainable reality for most women and it's been an unattainable reality for myself."
'The View' star had concerns about returning to the studio post-baby
With The View co-hosts appearing on the talk show from home due to the coronavirus (COVID-19) pandemic, McCain was able to keep her baby bump under wraps throughout her pregnancy.
"I was talking to my sister-in-law, and I was saying that one of the weird parts about being pregnant during the pandemic is the world doesn't get to see my body changing," McCain told her co-hosts in May 2020, according to Hollywood Life. "You guys are only seeing me from the waist up."
McCain shared her concerns over potential negativity upon her return to the studio after giving birth.
"One of my biggest fears coming back to the show… is what the media's reaction will be to the weight that I gain being pregnant and then if I don't lose it fast enough," the conservative co-host revealed. "My biggest fear… it's the media's reaction to the ultimate way my body is going to look after having a baby."
Meghan McCain finds motherhood to be euphoric
Despite the stigma and scrutiny of the "post-baby body", McCain is embracing her role as a mom. Her focus is on the joy her daughter has brought into her life.
"Motherhood is euphoria," The View co-host wrote on Instagram in October 2020. "All of the cliches have come true and exceeded well beyond my wildest expectations — it is hands down the best thing I have ever done in my entire life and I am completely in awe of our daughter."
Clearly thriving in her new role as a parent, McCain expressed the blissful impact Liberty has made on her family.
"Having Liberty is like observing my entire heart live and exist outside of my body," she shared. "She is a little wildcat — beautiful, strong, alert, already so full life and spirit… I only wish I had done this sooner."