'The View:' Meghan McCain Calls Herself 'Bloated' and 'Swollen' in a Unique Shoutout to Her Husband
Meghan McCain of The View continues to appear on the show from home amid the coronavirus crisis. Expecting her first child with husband Ben Domenech, the ABC co-host is abiding by continuing lockdown restrictions.
Recently taking to Instagram, McCain gave her hubby an interesting yet sweet note of gratitude for his support through this unprecedented time.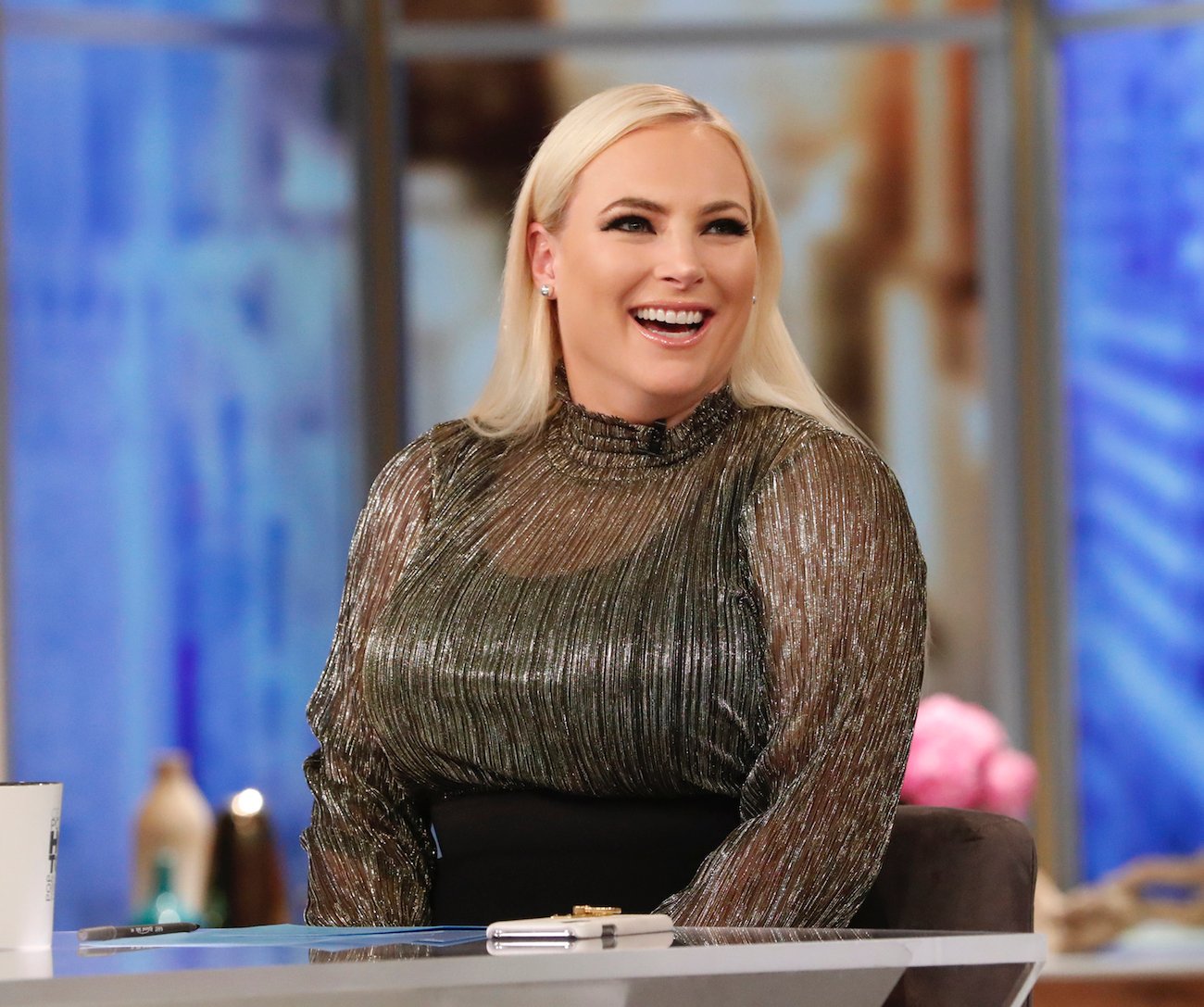 'The View' star reveals how she got engaged
During a sit-down with the End Well Foundation in December, McCain talked about her father, the late Senator John McCain, and his struggle with cancer. With the knowledge of her father's terminal prognosis, The View co-host shared her devastated reaction.
"We went in [to the Mayo Clinic] and they said he had something called glioblastoma and they showed us a graph of the mortality rate and
what it means and I just, I reacted like a child," McCain admitted. "I mean, I was just screaming and yelling and screaming at him and screaming at the doctors and it was just as anyone who knows it was such a shock."
The ABC television personality went on to explain that the grim news actually prompted Domenech to propose while at one of her dad's hospital visits.
RELATED: 'The View:' Meghan McCain Says There's Been 'A Lot To Deal With' During Her Time on the Show
"And I ended up getting engaged at Mayo Clinic for whatever it's worth," she said, explaining Domenech proposed the same day she was having this life-changing discussion with her father's physician.
Meghan McCain quarantines with her husband
With all the co-hosts reporting from home during the COVID-19 pandemic, it's safe to say they are spending the majority of time with family members. While McCain and Domenech are still awaiting the birth of their first child, the one-on-one time is plentiful to say the least.
"Being in quarantine with your husband or significant other or being in quarantine with anyone, at least for me, has been like marriage on acid," she said as reported by Yahoo, according to People. "You're spending 24-7 with just one person. And so, it's like, I knew all these things about Ben but, it's like, everything is heightened at like, the tenth degree."
Despite the constant closeness, McCain revealed quarantining with her husband is only solidifying their relationship. With both Domenech and The View star being immersed personally and professionally in politics, the two conservatives have plenty to discuss.
RELATED: 'The View:' Author of 'Ladies Who Punch' Says Higher Ratings are Due to Meghan McCain
"I will say that all I am glad about is that I married someone I want to talk to about the news all the time," McCain shared. "Because it's become the baseline for our relationship right now. If we had nothing to talk about… I would have certainly jumped out a window at this point."
Ben Domenech gets an Instagram rave
Sharing a throwback photo recalling the luxury of dining out, McCain recently posted a pic of herself with her hubby pre-COVID-19.
"#TBT to when we could still go out to dinner," she captioned the photo, adding, "We're so lucky, Ben."
The conservative co-host praised her husband along with a humorous description of her current condition. "Thank you for taking such wonderful care of my bloated, knocked up, swollen, pandemic navigating self," she wrote on Instagram, referring to her pregnancy. "I don't know what I would do these days without such a strong, loving partner."
RELATED: 'The View:' Why Meghan McCain Misses Joy Behar The Most Out of All Her Co-Hosts
McCain never hesitates taking on political topics or showing her love for her husband!