'The View': Meghan McCain Thinks 'White People Just Need to Listen' About Race
On a recent episode of The View, the co-hosts discussed the racism allegations surrounding Chris Harrison, the host of The Bachelor. While commenting on the controversy, Meghan McCain said that "white people just need to listen" when racial issues are brought up.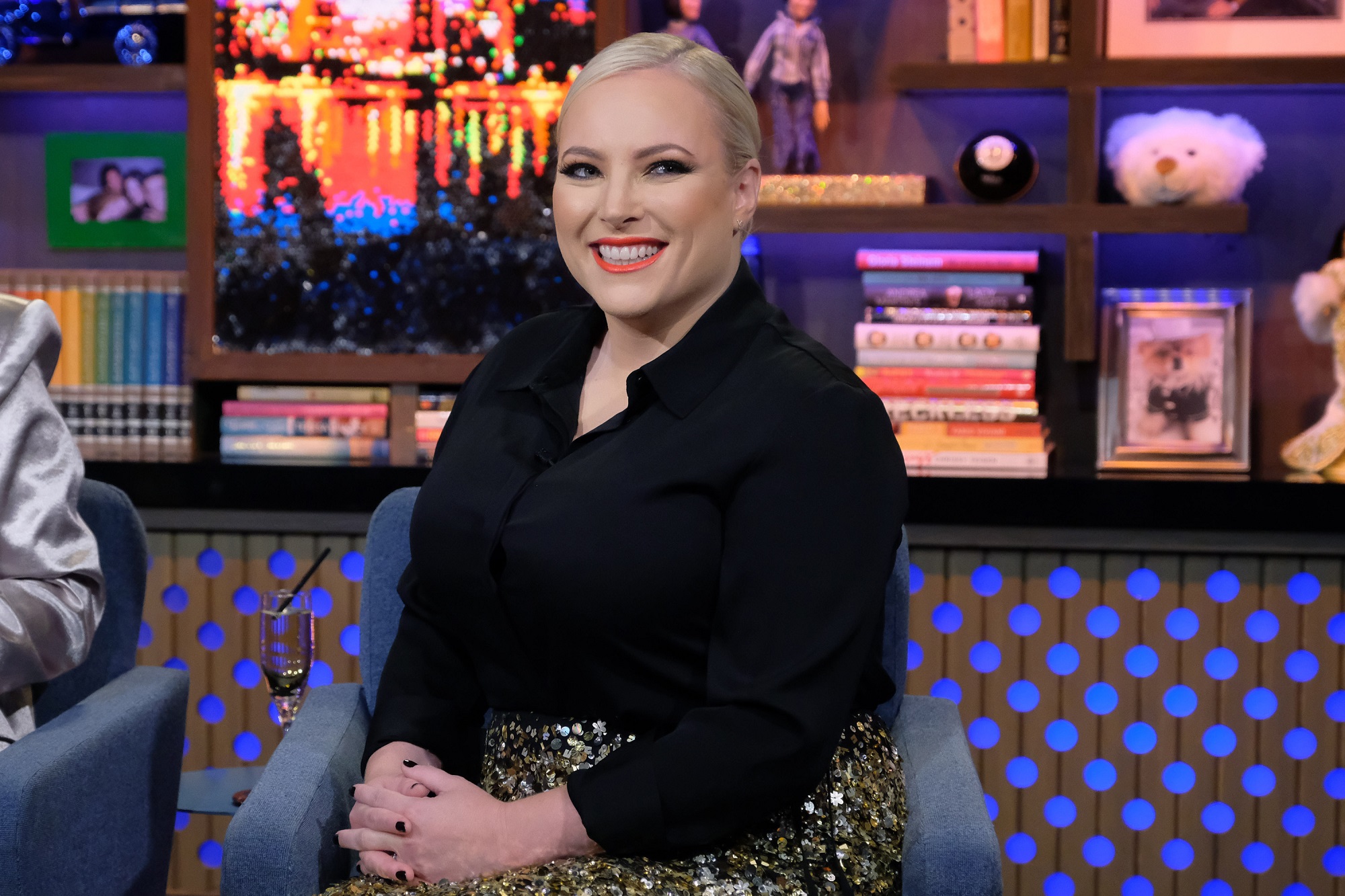 A look at the recent controversy surrounding Chris Harrison and 'The Bachelor'
Ever since Matt James' season of The Bachelor began, fans have taken issue with Rachael Kirkconnell, one of the contestants. Photos of Kirkconnell attending an Old South antebellum party in 2018 leaked online, and before Kirkconnell issued an apology, Harrison was interviewed by Rachel Lindsay on Extra.
Lindsay became the first Black woman to lead The Bachelorette in 2017. In addition to working as a correspondent on Extra she is the co-host of the podcast Bachelor Happy Hour. As she interviewed Harrison, Kirkconnell's controversies were brought up, and Harrison defended Kirkconnell.
"I saw a picture of her at a sorority party five years ago and that's it," Harrison said.
Lindsay pushed back and replied, "The picture was from 2018 at an Old South antebellum party. That's not a good look."
"Well, Rachel, is it a good look in 2018? Or, is it not a good look in 2021? Because there's a big difference," Harrison responded.
"It's not a good look ever," Lindsay said.
Meghan McCain reacted to Chris Harrison on 'The View'
After his appearance on Extra, Harrison posted an apology on social media and then announced he was taking a temporary hiatus from The Bachelor. The co-hosts of The View discussed the controversy surrounding Harrison, and McCain revealed she does not think Harrison handled the situation well.
"It was actually really difficult to watch that kind of interview because… he's incredibly dismissive of Rachel," McCain said.
She went on to explain that she felt Harrison made no effort to actually listen to Lindsay.
"I think talking about race can be hard and it can be uncomfortable, but it's deeply necessary," she said. "… sometimes white people just need to listen. Just be quiet and listen."
What Meghan McCain thinks of Rachael Kirkconnell
In addition to disapproving of Harrison, McCain does not think highly of Kirkconnell on The Bachelor.
"I think when you're talking about a contestant… who to my understanding is posed for photos in an antebellum south-themed party which is clearly a celebration of slavery… I have no patience for any of this anymore," she said on The View.
McCain added, "I don't want to be associated with people who behave like that, who are comfortable going to parties like that."
To close out her opinion, McCain once again brought up Harrison and his refusal to listen to Lindsay on Extra.
"When you come at someone like Rachel in that interview like Chris was, and you're not even listening? You have to listen. She's a Black woman trying to tell you why this is wrong," McCain concluded.