'The View': Why Meghan McCain Doesn't Want to Be the Cliché Conservative Co-Host
Meghan McCain is the resident conservative co-host on The View. Her political comments polarize, not only the show's panel but the viewing audience as well. McCain is a hardcore Republican and strong in her convictions. The political analyst always comes to the ABC program prepared and ready to fight for her stance on issues. However, one thing McCain doesn't want to be is a cliché.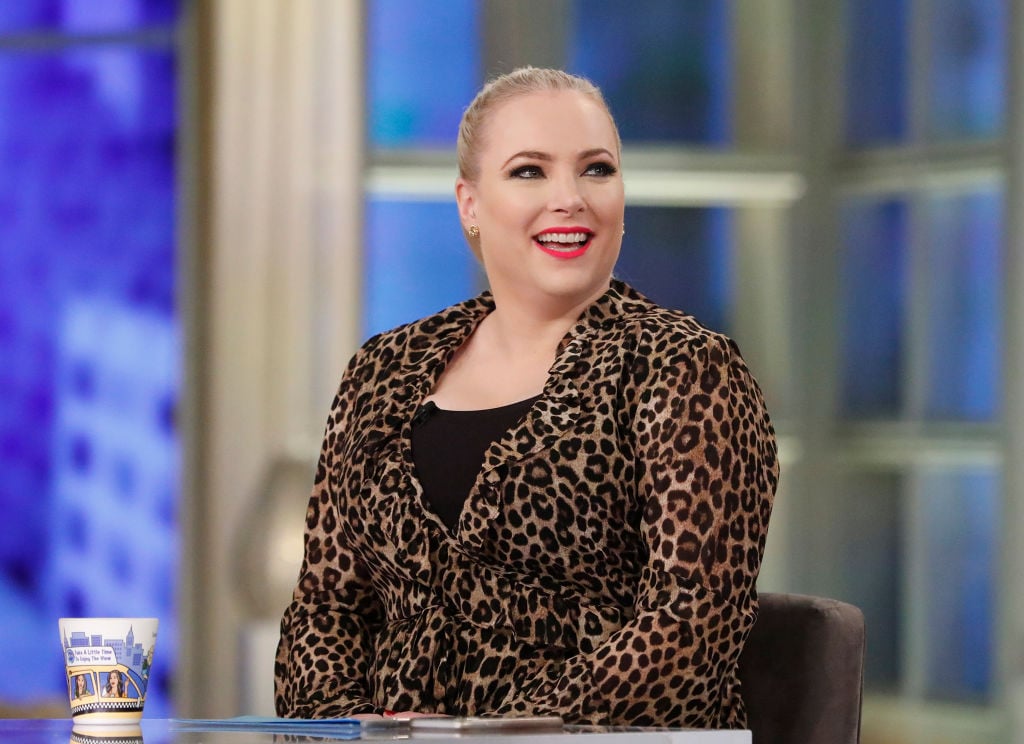 McCain has been making headlines since she joined the show. Recently, the show had been plagued with nasty rumors around the cast members. There have been murmurs that McCain was getting ready to quit The View because it's beginning to be too stressful for her.
The political analyst has been sure to say she loves being on the show and she's not leaving anytime soon. There is one thing though, she doesn't want to be known as a cliché co-host. She was referencing past panelists that later go on to shade The View about their horrible experience on the show.
"It's weird for me because The View has a long history of 25 years and there's this inside the palace walls gossip and I just don't want to be like another cliché View-co-host that's bitter about their experience there," she said on Watch What Happens Live in January. "It's been an incredible experience so far and I'm not going anywhere, I'm still there. I'm a person and I have feelings and I'm just trying to do a good job."
What would make Meghan McCain leave the show?
During the same interview, McCain addressed her heated debate with Whoopi Goldberg. The show's moderator got so annoyed with McCain interrupting everyone she told her to stop talking. Things got out of hand on social media they had to address the incident the next day.
"It was rough," McCain said of the viral moment. "I will say that she was having a bad day and we talked about it that night and the next day. It's live TV and it's really stressful times for everyone. I adore her. She apologized off-air, she apologized on-air. We all f***-up on the show. I forgive her and I love her and I could not do the show… if she leaves, I go."
McCain repeated that if Goldberg were to leave the show, she would leave with her.
"Whoopi is the anchor of the show and my life there," McCain continued. "She always picks us up when we're down. If she jumps, I jump. Whoopi is… I adore her and I need her as the moderator."
Meghan McCain on Joy Behar drama
Another co-host that McCain always clashes with is Joy Behar. The latter is liberal and often finds herself at odds with the conservative co-host. Despite the animosity that fans may perceive, their relationship off-camera is completely different.
"It really hurts my feelings!" McCain told Entertainment Tonight about reports she doesn't like Behar. "It genuinely hurts my feelings because our dressing rooms are next door to each other and you and I have the same emotional reaction to things — sometimes in different ways — but we're both upset equally, the equal amount of the same things. And I wish people would give us a break, for real."
The View airs weekdays at 11 a.m. ET and 10 a.m. CT/PT.