'The View': Meghan McCain Endorses a Possible Replacement for Her Maternity Leave
Meghan McCain of The View is preparing to welcome her first child with husband Ben Domenech. With her due date rapidly approaching, the ABC panelist will soon be taking maternity leave. While producers are considering possible fill-ins for the conservative co-host, McCain tweeted an endorsement for a potential substitute.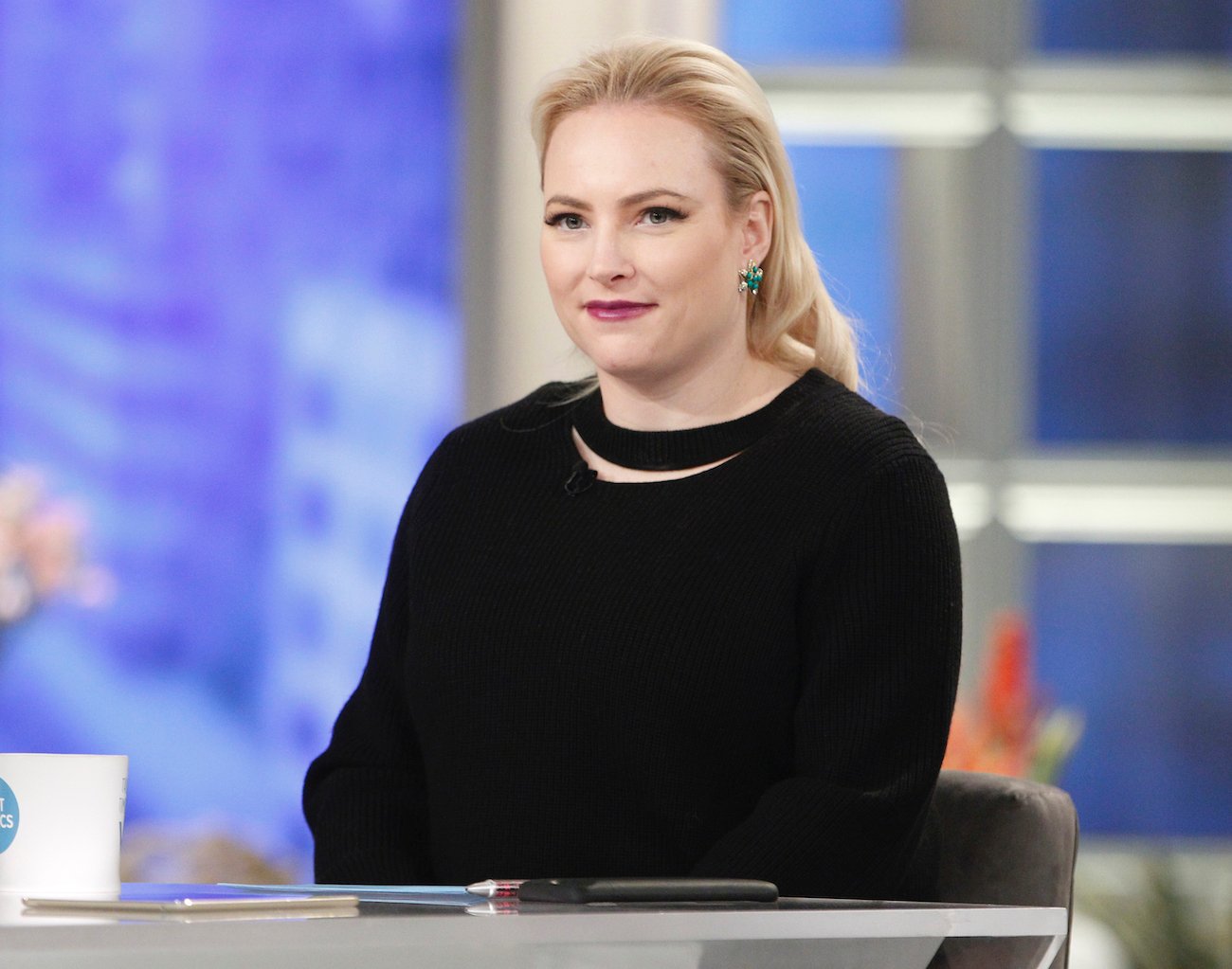 'The View' co-host announces pregnancy
Shortly after the coronavirus crisis prompted a nationwide lockdown in March, McCain took to Instagram to share the news of her pregnancy.
"My husband Ben and I have been blessed to find out I'm pregnant," she wrote in her post. "Although this isn't how I expected to announce my pregnancy, both we and our families are excited to share the news with you all."
The View star revealed that she would appear on the show each day from home in order to protect her baby.
RELATED: Why Meghan McCain Decided to Go from Fox News to 'The View'
"I consulted with my doctors and they advised me that for the safety of our baby and myself, I should be extra vigilant about limiting the amount of people we come in contact with," McCain explained. "Starting immediately, I'll be joining the millions of Americans who are self-isolating … As a result, I will be appearing on The View from home via satellite."
Former New York Times reporter named as potential sub for Meghan McCain
A recent Decider article referenced McCain's impending leave of absence, noting "The View will undoubtedly need to replace their ratings-making star when she goes on maternity leave in the fall." The journalist suggested Bari Weiss, the former New York Times reporter who recently – and publicly – left the legendary news outlet. McCain stood in solidarity when Weiss' resignation letter hit the headlines.
"Right before we came on air, it came out that my friend Bari Weiss is leaving the New York Times," McCain said on The View. "Part of it is the controversy over that Tom Cotton op-ed, which exploded … [Weiss] was entangled in it for a lot of different reasons. She's been a target of many people on the left, in many different ways, despite the fact that she is a liberal Democrat."
Weiss has previously co-hosted the daytime talk show and appeared as a guest multiple times. The former NYT writer is also friends with McCain.
RELATED: 'The View:' Author of 'Ladies Who Punch' Says Higher Ratings are Due to Meghan McCain
Meghan McCain seconds the suggestion
Weiss outlined her reasons for leaving The New York Times, calling out the drastic changes in journalistic ethics during her time at the publication.
"A new consensus has emerged in the press, but perhaps especially at this paper: that truth isn't a process of collective discovery, but an orthodoxy already known to an enlightened few whose job is to inform everyone else," she wrote in her letter. "Twitter is not on the masthead of The New York Times. But Twitter has become its ultimate editor. … Stories are chosen and told in a way to satisfy the narrowest of audiences, rather than to allow a curious public to read about the world and then draw their own conclusions."
Apparently, The View star is fully in favor of Weiss taking her seat while she's away. "FWIW – I love the idea of @bariweiss filling in for me when I go on maternity leave…" McCain tweeted.
RELATED: 'The View:' Meghan McCain Says There's Been 'A Lot To Deal With' During Her Time on the Show
With McCain's baby about to make a highly anticipated debut, The View fans will soon find out who takes on the role of the resident conservative co-host.