'The View': Why Meghan McCain Felt Like Whoopi Goldberg 'Didn't Want Me at the Table Anymore'
Meghan McCain decided to leave The View right before its 25th season. Announcing her departure from the show in July 2021 to be more available to her one-year-old daughter Liberty, the talk show co-host revealed another reason she chose to leave the "Hot Topics" table.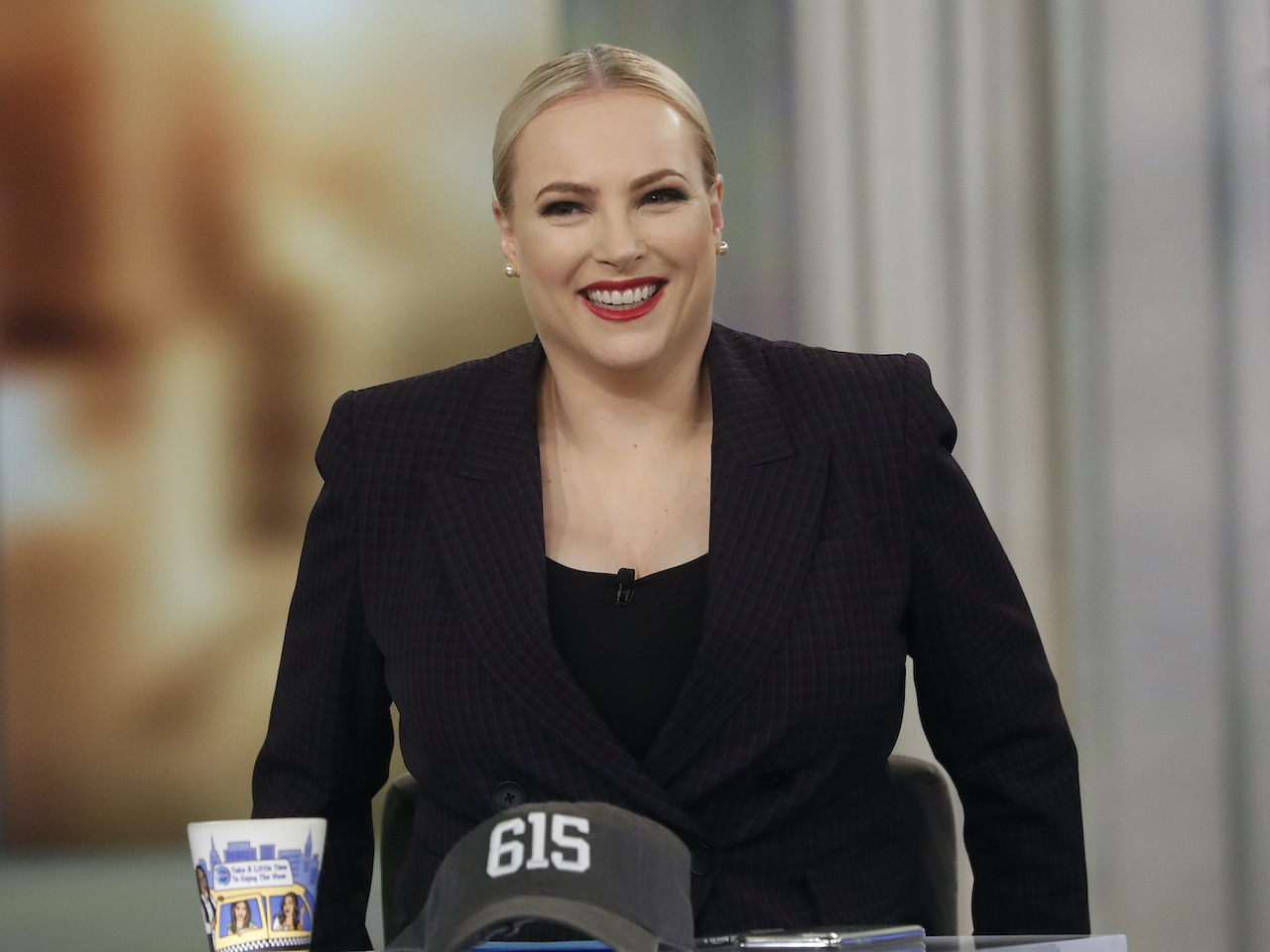 Meghan McCain pointed out an epic episode of 'The View'
McCain often spoke of her admiration for Goldberg and even credited the EGOT winner for helping to convince her to join The View in 2017. They often disagreed on politics but would listen to each other's opinions. Yet during a show in December 2019 when the topic of presidential impeachment was being discussed, Goldberg lost her temper with McCain.
"Girl, please stop talking," Goldberg told the conservative co-host. "Please stop talking now." McCain was clearly stunned by Goldberg's directive and defensively responded, "No problem. I won't talk the rest of the show." The View moderator shot back with, "I'm OK with that. I'm OK with that. If you are going to behave like this."
In a recent interview with Ramin Setoodah, author of "Ladies Who Punch: The Explosive Inside Story of 'The View'", McCain admitted that the tense exchange was the beginning of a deep divide on the show.
"It felt at a certain point, she didn't want me at the table anymore," she told Setoodah of Goldberg, according to Variety. "It started with the 'Girl, please stop talking!' incident. I remember when it happened almost crying on the show. I never wanted to upset her. But I also wanted to be truthful about how I felt about politics and my perspective, and sometimes those two things couldn't co-exist. At a certain point, I made the decision it was more important to be honest than to be liked."
'The View' alum cried recalling the argument with Whoopi Goldberg
McCain got emotional while discussing the heated episode, and described how she felt being reprimanded on the air.
"It was horrible," she remarked, eventually succumbing to tears. "To her credit, Whoopi apologized the next morning. I would apologize when I messed up – I f*cked up a lot on that show. I don't know why I'm getting emotional talking about this. A lot of this feels like such a waste. It was humiliating for me, and I'm a serious person. I felt like I was being talked to like I was a child and a brat. And when things go viral on Twitter and people write things, it really does impact you. I felt very lonely."
The Daily Mail writer eventually sensed that Goldberg's dislike for her opinions turned into contempt, which made for a difficult work environment.
"I felt at a certain point she stopped respecting me, and it was hard," McCain explained. "I don't know why I'm crying so much – I wish things could have been different. I know she had her own dark times. When I was on the show, she almost died of pneumonia. I wish we had better leadership that could have stopped a lot of it."
Meghan McCain has 'love and affection' for Whoopi Goldberg
While McCain categorized her relationship with Goldberg as "not close, but warm and friendly," The View alum clearly admires the Oscar winner.
"I love Whoopi," McCain shared. "I have a lot of love and affection for her. She was surprised when I left. She yields an unfathomable amount of power in television, in culture."
Now focusing on her family and new professional pursuits, McCain doesn't seem to regret vacating her seat at The View table.
"I don't think anyone should walk into a work environment where they feel like they can't have a bad day without it being blasted over the internet, painting them out to be a psycho," she said. "I don't think you should feel disliked or ostracized for not voting for Obama. The liberal media bubble is real. No one walks away from a giant contract like the one I had if it was good."
"Bad Republican" is available on Audible on Oct. 21.