'The View': Meghan McCain Finally Addresses Explosive Whoopi Goldberg Fight
Tensions on the "Hot Topics" table of The View tend to rise when the ladies are discussing politics. This was on full display back in December 2019 when Whoopi Goldberg snapped at Meghan McCain. The show's moderator told the conservative co-host to "stop talking" and the moment went viral. Weeks after the incident, McCain is finally addressing the infamous fight.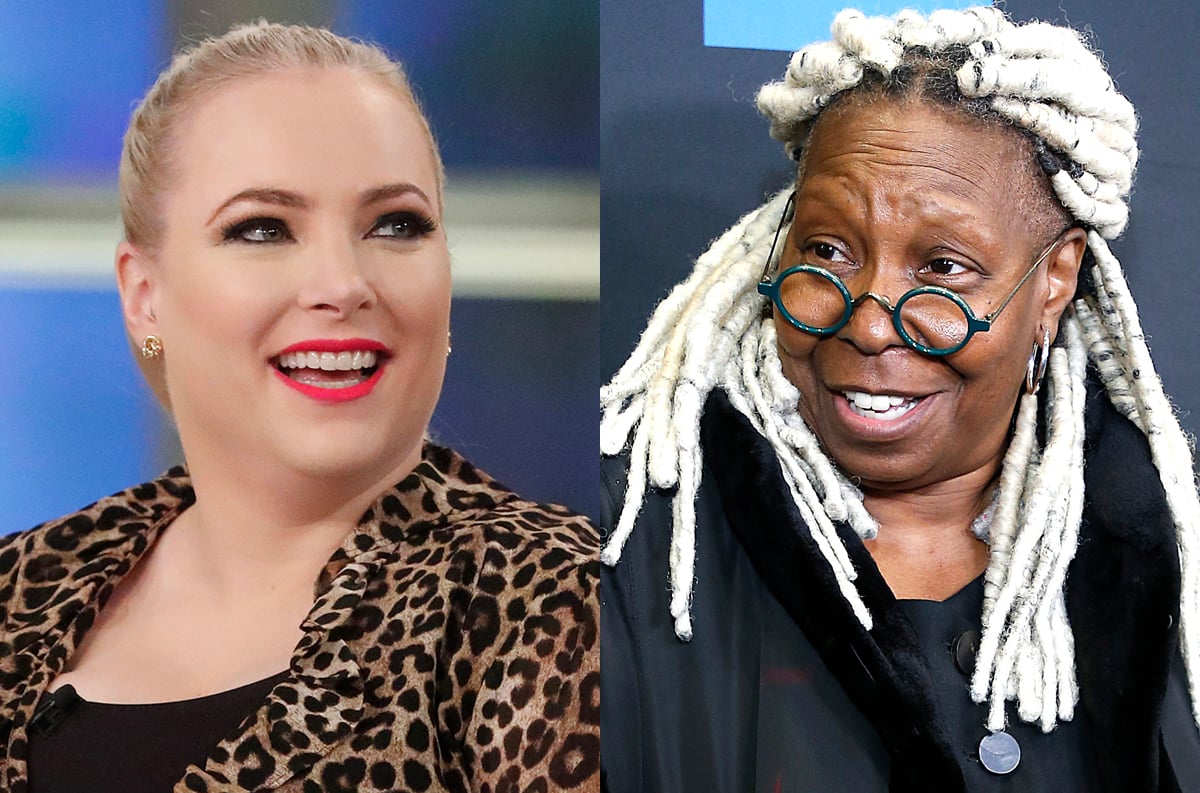 It was during the last week of new shows of The View before the winter break that Goldberg lost it with McCain.
"Do you want to hear a conservative perspective on the show ever?" McCain snarked.
"Girl, please stop talking right now," Goldberg said.
"No problem," McCain responded. "I won't talk for the rest of the show."
"I'm ok with that," Goldberg added to audible gasps from the audience. "If you're going to behave like this…"
During an appearance on Watch What Happens Live, host Andy Cohen asked about the incident and McCain responded.
"It was rough," McCain answered. "I will say that she was having a bad day and we talked about it that night and the next day. It's live TV and it's really stressful times for everyone. I adore her. She apologized off-air, she apologized on-air. We all f***-up on the show. I forgive her and I love her and I could not do the show… if she leaves, I go."
Even though they might have gotten angry at each other at the moment, there's no animosity between the co-hosts. In fact, McCain goes on to say that she would leave if Goldberg ever decides to quit the ABC talk show.
"Whoopi is the anchor of the show and my life there," McCain continued. "She always picks us up when we're down. If she jumps, I jump. Whoopi is… I adore her and I need her as the moderator."
Whoopi Goldberg and Meghan McCain explain the explosive exchange
After the heated exchange between Goldberg and McCain went viral, the show's hosts couldn't ignore the drama. On the next day's show, Goldberg addressed the verbal feud.
"Things get heated on this show," Goldberg explained. "If you watch this show, you know this has happened over the years. We're really passionate. This is our jobs. We come in, we talk to each other, sometimes we're not as polite as we could be. That's just the way it is."
The Sister Act star made sure to note that just because things got out of hand, didn't mean that there was animosity between them.
"This is not an indication that women can't sit around and talk," the show's moderator continued. "This is not an indication that we don't know how to deal with each other on camera. Stuff happens on this show in real-time and everybody wherever you sit in all of this, don't assume that we're over here with little butcher knives under the table. This is our gig and sometimes it goes off the rails and it does. Everybody just calm down. It's a TV show."
The View airs weekdays at 11 a.m. ET and 10 a.m. CT/PT.