'The View': Meghan McCain Gives a Special Shoutout to 'Living Icon' Whoopi Goldberg on Instagram
Meghan McCain of 'The View' just posted a note of appreciation for EGOT winner Whoopi Goldberg on social media.
Meghan McCain of The View is getting ready for the arrival of her first child with Ben Domenech. Soon to take maternity leave, McCain has every intention of reclaiming her spot next to fellow panelists Whoopi Goldberg, Joy Behar, Sunny Hostin, and Sara Haines after her allotted time away from the show.
Though they may not always be on the same political page, McCain has formed a bond with Goldberg since taking her seat at The View table. The conservative co-host just expressed her appreciation for the EGOT winner in a sweet shoutout on social media.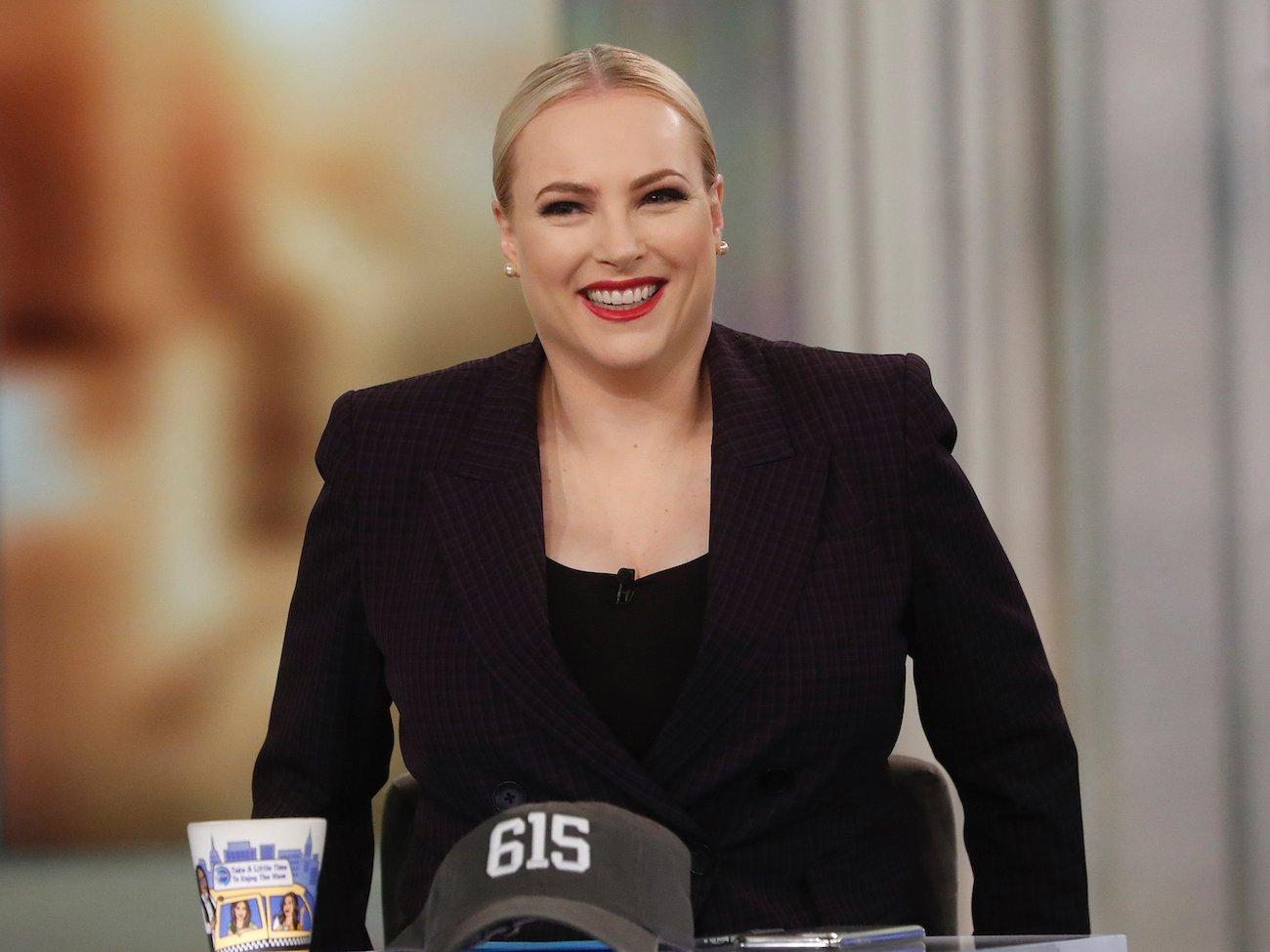 Meghan McCain sought advice from Whoopi Goldberg in 2017
When McCain was offered the co-hosting gig on The View in 2017, she had some doubts due to the revolving panelists in prior seasons.
"I didn't want to join," she said in Ramin Setoodah's book Ladies Who Punch: The Explosive Inside Story of 'The View'. "I thought it looked like there was too much turnover. It wasn't the iconic show I watched when I was in college. I originally said no when they asked me."
Thanks to her father, the late Senator John McCain, encouraging her to take on the new challenge, the conservative co-host reached out to Goldberg for some advice.
"When they offered me the job, I called [Goldberg] before I accepted," McCain explained. "I asked her if she thought I could do this. It never gets old that she's Whoopi Goldberg."
EGOT winner has Meghan McCain's back
McCain is a frequent guest on Watch What Happens Live, often speaking with host Andy Cohen about politics, the Real Housewives franchise, and The View. When taking phone-in questions during a 2018 appearance, McCain was asked about her fellow panelists.
"If you were at a bar and your co-hosts were with you, including Whoopi, and somebody was picking on you about something you had said on The View, which one would have your back immediately?" the caller inquired.
The question didn't stump McCain in the slightest, where she immediately responded, "Whoopi. Definitely. I'm the closest with her."
Though Goldberg and McCain have had their share of heated confrontations on the air, the conservative co-host feels that these incidents on The View panel are often misrepresented in the media because of their gender.
"Men are allowed to fight and debate and get really heated and angry," she told Cohen. "Then there's an assumption that they're friends and they're like smoking cigars or whatever, after. I don't understand why people can't give us that as well. I'm there to debate and to fight. It's the point of the show. … The idea that we're fighting backstage, quite frankly, nobody has time to continue the fight afterward."
'The View' co-host praises the show's longtime moderator
With a presidential election around the corner, topics are at their hottest on The View. Participating in frequent debates and disagreements with her mostly left-leaning co-hosts, McCain doesn't let political differences get in the way of her friendships with her fellow panelists. On Sept. 22, McCain sent Goldberg a special message via Instagram.
"Getting to work with a living icon like @whoopigoldberg every day is still such a privilege and totally surreal," The View star posted alongside a split-screen picture of herself and Goldberg. "Love you Whoop, thank you for your unending support, friendship and political perspective."
Sharing her appreciation for the EGOT winner and the rest of her colleagues, McCain is clearly grateful for her seat at The View table.
"I continue to learn from you every day," she wrote of Goldberg. "I'm so lucky to get to do what I do @theviewabc every day surrounded by such incredible women."