'The View': Meghan McCain Unexpectedly Gone, Whoopi Goldberg Explains Why
Meghan McCain always has a commanding presence on The View. The daytime TV co-host is the only conservative voice on the panel after Abby Huntsman left in January. McCain knows how to put on a good debate and seemingly always finds herself making headlines for her political opinions. However, on the Monday, June 29 show, McCain was unexpectedly gone and viewers were completely caught off-guard.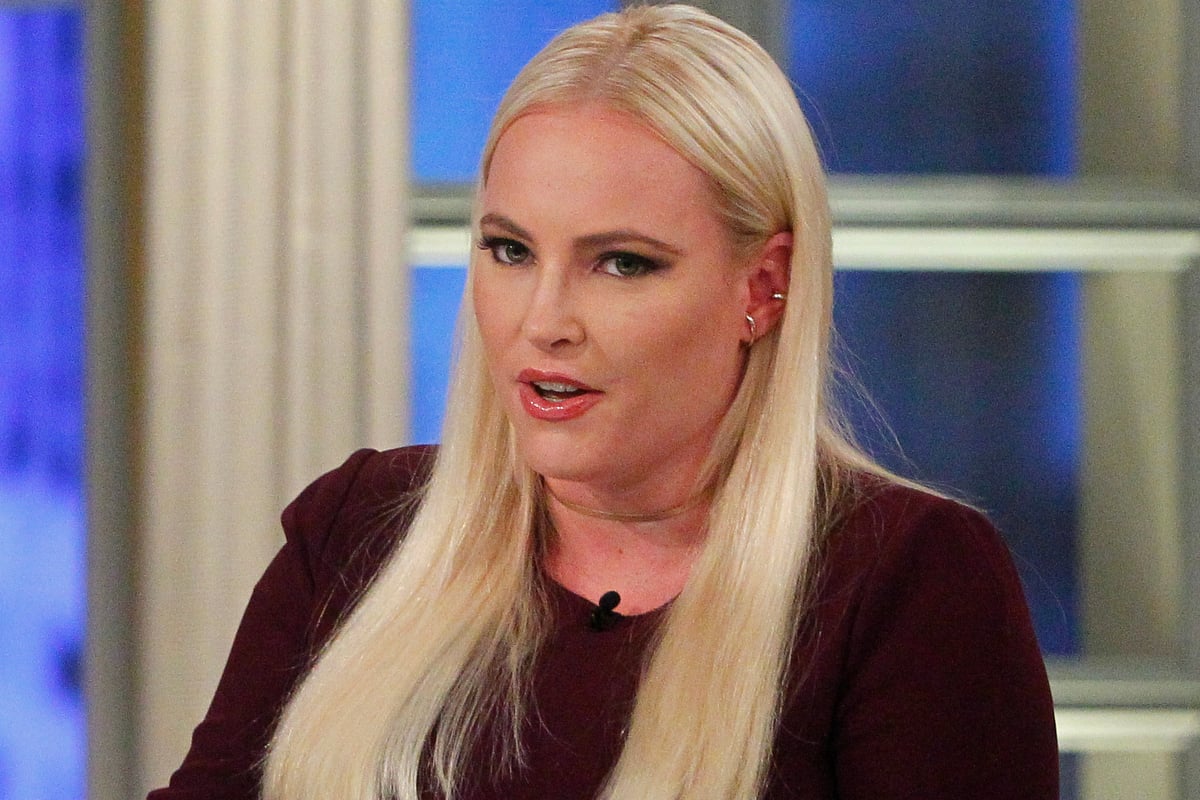 Why was Meghan McCain missing?
On Monday's episode, McCain went missing from the show and her absence was not initially addressed. Whoopi Goldberg, Sunny Hostin, and Joy Behar did the show as they usually do without mention of McCain. One of the "Hot Topics" covered was that the ABC talk show won a Daytime Emmy, which McCain was not there to join in on the celebration.
McCain's absence from the show was particularly striking as one of the guests announced was Jon Stewart. When the show confirmed Stewart was going to make an appearance on the morning show, McCain seemed too excited on social media.
"MY PRESIDENT Jon Stewart will be on The View next week," McCain tweeted with six exclamation marks.
However, during the last segment of the show, Goldberg finally addressed why McCain was missing. Although it was evident McCain was not there, the Sister Act alum mentioned it to make it clear for fans.
"All show I was supposed to let y'all know that Meghan was a little under the weather and she wasn't here today," Goldberg explained. "I know you could see that she wasn't here but I was supposed to say it and it just never happened."
Meghan McCain is pregnant
Many fans on social media believed that her pregnancy might be making her more tired as the baby continues to grow. McCain has been guarded about her pregnancy but a couple of weeks ago she let an update slip.
"My baby moves around inside me all day like a wild cast…," she shared on Instagram. "Wild in the womb. I should have expected nothing less from the spawn of me and Ben. Mothers, this is a truly special and paradigm-shifting thing to experience…"
Previously, she addressed her silence over her pregnancy saying that she wants to respect her baby's privacy as much as possible.
"Ben and I have made the conscious decision to guard our (growing) families' privacy as much as is possible," McCain posted on Instagram. "I believe children have a right to privacy and hope you will all understand as we navigate this as much as possible going forward without sacrificing our comfort or safety."
McCain knows she's a public figure and naturally people are going to be interested in her life. However, she is grateful for all the support she receives from her fans.
"I know this is an unorthodox choice for a talk show host who is on TV five days a week – but I've always lived by the beat of my own drum," she continued. "Thank you for the continued kind words, support, and prayers regarding my pregnancy from so many of you who are nothing but kind."
The View airs weekdays at 11 a.m. ET and 10 a.m. PT/CT on ABC.