'The View': Meghan McCain Is Bummed Out Over Whoopi Goldberg's Reaction To Her Meghan Markle Comments
Whoopi Goldberg went viral this week after she had a bewildering reaction to Meghan McCain on The View. The "Hot Topics" revolved around Meghan Markle and the bombshell interview she gave to Oprah Winfrey. As they were discussing the aftermath in the British media, McCain went off on an anti-royal family rant that left everyone confused.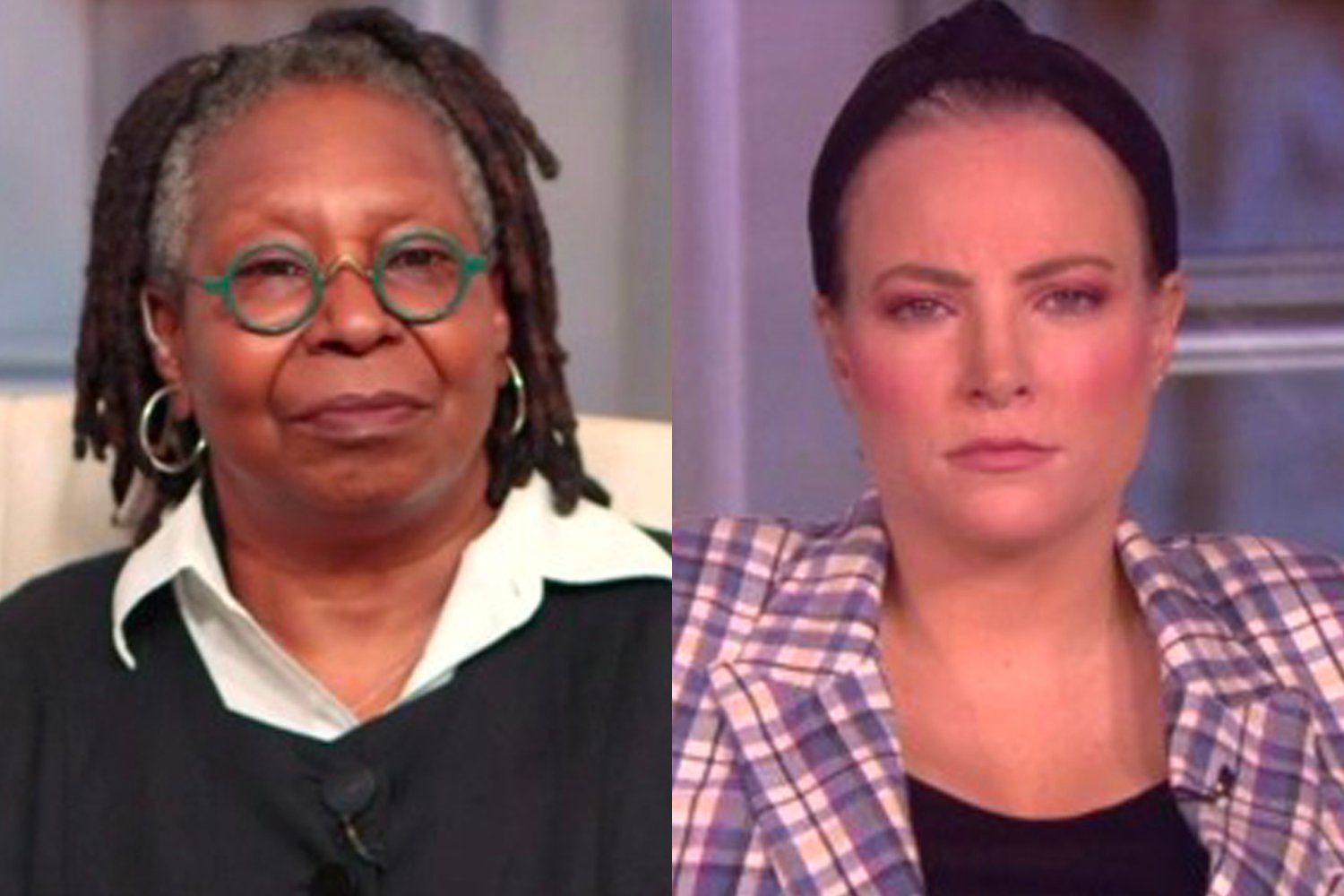 What did Meghan McCain say that made Whoopi Goldberg confused?
On Tuesday's show, The View took on the fallout in the British media over Markle's interview with Oprah. Piers Morgan, who hosted a morning show on the ITV network, was called out for lashing out at Markle. The commentator walked off the set and he later quit.
McCain is not a fan of the royal family and changed the subject radically when she had a completely different take on the issue. Instead of commenting on Morgan, McCain went on an anti-monarchy rant.
"My ancestors fought in the American Revolution," she said. "When I was growing up, my brothers and sister and I would pretend to be George Washington and the Continental Army crossing the Delaware River when we would be in the creek. I named my daughter Liberty, I enjoy going to Mount Vernon to visit the homeplace of our founding fathers, I did not want to defend the monarchy. I'm a red-blooded 100% American who celebrates freedom [in] anyway I can. Being put in a position where I'm supposed to defend the monarchy is uncomfortable."
She continued saying that her friends from the U.K. told her that there's a generational divide and younger citizens are not as infatuated with the monarchy.
"The American experiment is the way to go," she continued. "If we have two American women, Megan Markel and Oprah Winfrey, who are single-handedly finishing what George Washington and our revolutionary counterparts did. I'm all for it."
Whoopi Goldberg goes viral and Meghan McCain reacts
It was at the end of McCain's opinion that viewers got to see Goldberg completely confused as to what she had heard. She answered with only one word saying, "OK." The moment was meme gold and fans made it go viral on social media.
As Goldberg and McCain became trending topics and the moment was shared everywhere, McCain took to Twitter to react.
"I am extremely patriotic, I love the founding fathers," she tweeted. "I don't know why this is shocking or confusing for anyone [who] has met me for even five seconds…"
Media outlets covered Goldberg's reaction and McCain read one of the pieces, which she shared on Twitter.
"Bums me out," she said of Goldberg's reaction in a now-deleted tweet.
Hours before that tweet, she had tweeted that it had been a difficult day for her reading so much negativity around her persona.
"Twitter comments and chatter are hurting me today for the first time in a really, really long time," she tweeted. "It's hard to reconcile that my daughter can read this stuff someday. All I can say is I do my best every single day and have the best intentions in my heart."
The View airs weekday mornings at 11 a.m. ET and 10 a.m. PT/CT on ABC.