'The View': Why Meghan McCain Says She's 'Super Jealous' of Her Husband
Meghan McCain and the rest of the ladies of The View are taking time off the show before returning to season 24. As the presidential elections approach, the "Hot Topics" will undoubtedly heat up. However, it is not yet known how it will all play out with McCain currently pregnant and taking maternity leave soon. The conservative co-host recently shut down rumors she was getting fired and it's the reason why she's "super jealous" of her husband.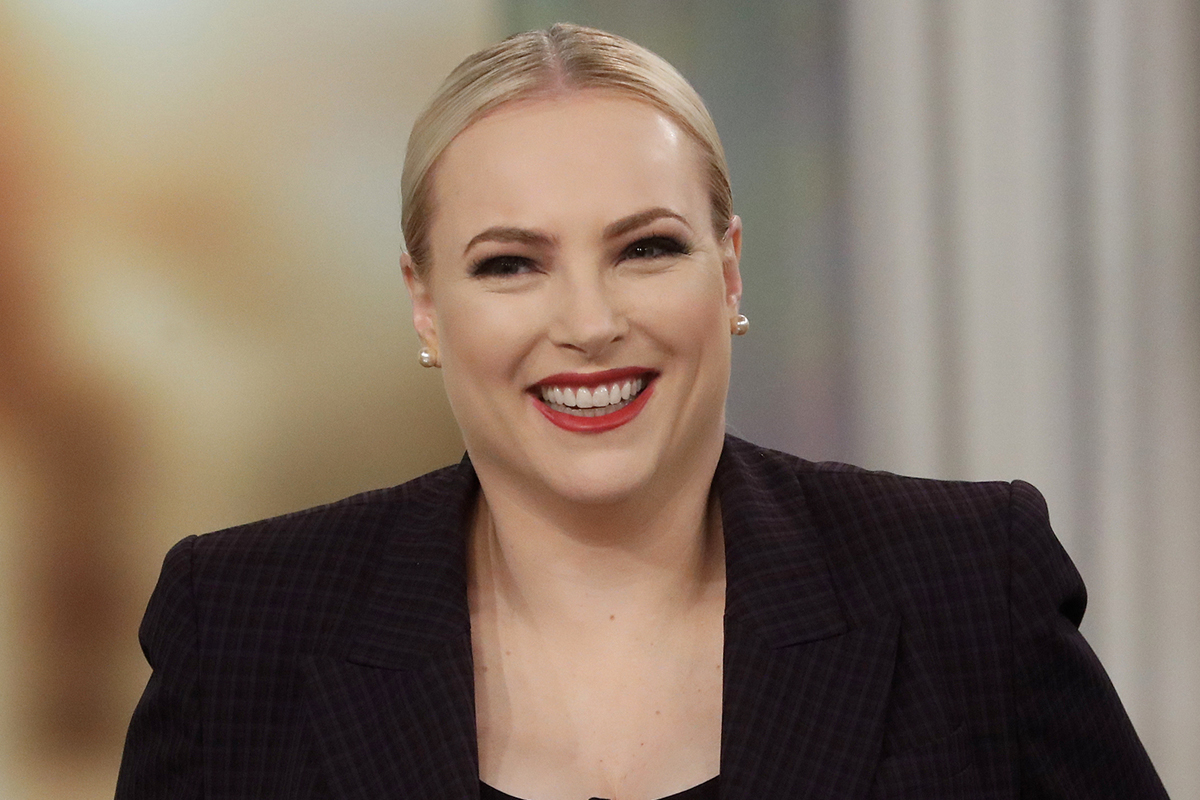 Meghan McCain announces her pregnancy
It was back in March that McCain announced she was pregnant. The whole coronavirus pandemic was just starting out and the country was shutting down. News of her pregnancy came right at the moment where there was much uncertainty in the world.
"My husband Ben and I have been blessed to find out I'm pregnant," she wrote in a letter posted on Twitter. "Although this isn't how I expected to announce my pregnancy, both we and our families are excited to share the news with you all."
In her announcement, McCain said that she would not be going back into the studio of The View and would be broadcasting from home.
"I consulted with my doctors and they advised me that for the safety of our baby and myself, I should be extra vigilant about limiting the amount of people we come in contact with," she added. "Starting immediately, I'll be joining the millions of Americans who are self-isolating as a precaution to prevent the spread of COVID-19. As a result, I will be appearing on The View from home via satellite."
Meghan McCain keeps pregnancy private
McCain has always been private about her personal life and has only shared glimpses of it on The View. When it came to her pregnancy, she and her husband decided to not give their child a spotlight.
"Ben and I have made the conscious decision to guard our (growing) families' privacy as much as is possible," McCain posted on Instagram. "I believe children have a right to privacy and hope you will all understand as we navigate this as much as possible going forward without sacrificing our comfort or safety."
The conservative co-host has been the target of severe criticism on social media por her political views, she doesn't want to put more about her life out there.
"I know this is an unorthodox choice for a talk show host who is on TV five days a week – but I've always lived by the beat of my own drum," she continued. "Thank you for the continued kind words, support and prayers regarding my pregnancy from so many of you who are nothing but kind. It has meant a lot during this crazy time."
Meghan McCain is 'jealous' of her husband
Appearing on The View daily gives McCain an amazing platform to share her ideas and give a different perspective to politics. However, that also draws more attention to the TV personality and that's something McCain doesn't always like.
She has constantly been hammered if she is leaving the ABC talk show after having her baby. There is always news that she's quitting or getting fired and McCain finally answered the questioned on Watch What Happens Live.
"Why does everyone ask me if I'm getting fired or quitting every 20 seconds?" she fired back after Andy Cohen asked the fan question. "No other host has to deal with this BS. Yes, I'm coming back. It's an election cycle."
McCain, later on, took the opportunity to shine a light on the double standard in society for men and women.
"Super jealous no one is grilling my husband if he plans on continuing to work after our child is born," McCain tweeted.
The View and McCain are expected to return in September to ABC.