'The View': Meghan McCain Wants 'Attention' for Kanye West to Stop
Meghan McCain from The View is one of the loudest conservative voices in the media. The 35-year-old co-host is not one to shy away from controversial opinions. McCain is always well-read and prepared to take on any issue on the ABC talk show even if she's in the minority. As the "Hot Topics" take a break this week, McCain has been active on Twitter. She recently tweeted out that she's not happy with the media coverage Kanye West is getting after announcing his presidential run.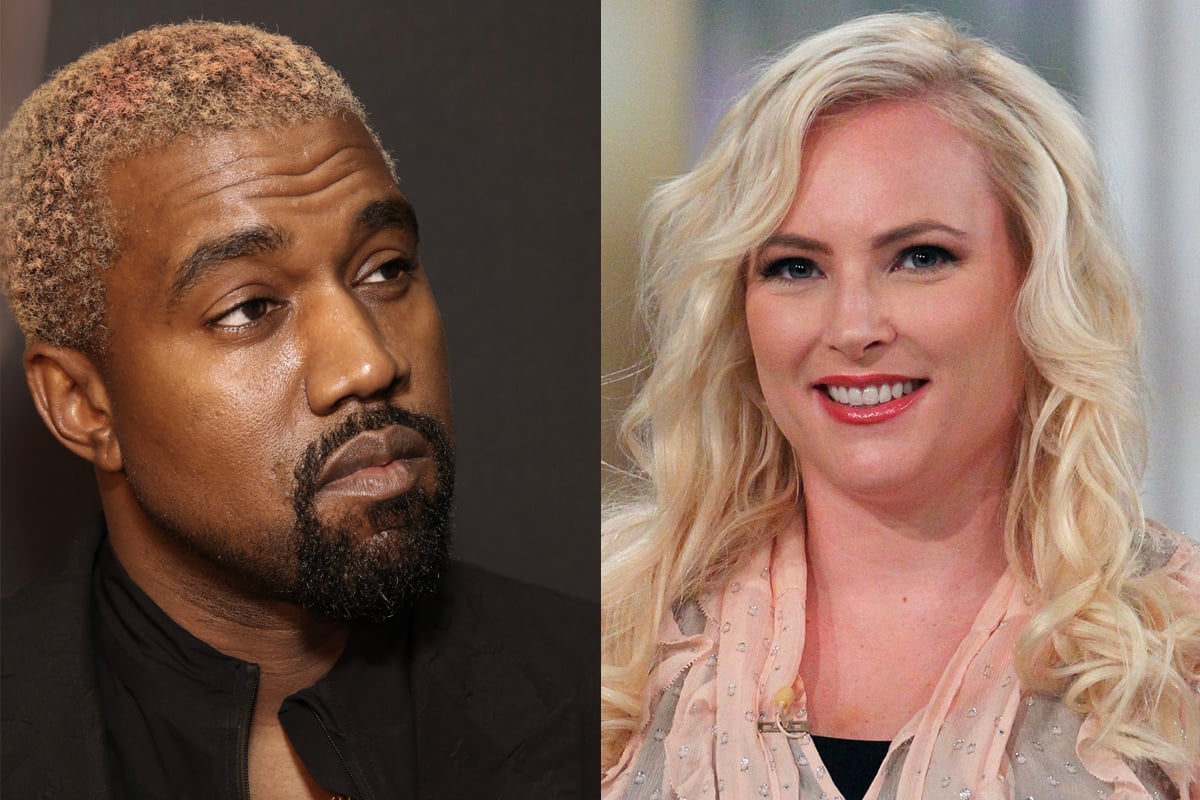 Kanye West announces he's running for president
On the 4th of July there were more than fireworks going on in the Kardashian household. Kim Kardashian's husband shocked the United States of America when he announced he was running for president.
"We must now realize the promise of America by trusting God, unifying our vision, and building our future. I am running for president of the United States," the rapper tweeted.
The rapper set off fireworks across the country with his presidential bid. West didn't give much details of the time as to how he planned on campaigning for his shot at the White House. Billionaire Elon Musk was one of the high-profile names to endorse him after his announcement.
Meghan McCain is not happy about Kanye West
One person that is not pleased about West vying to be the next POTUS is McCain. The Republican backer made her opinion known to all of her Twitter followers the next day.
"There is no woman on planet Earth, celebrity or private who could behave has unhinged and erratic as Kanye has the past few years [and] be taken seriously as a presidential candidate," she tweeted. "Women are punished for raising our voices on TV, let alone saying things like, 'slavery was a choice.'"
McCain is highlighting the double standards between men and women. The political analyst feels like if a woman with a history like West would've announced their run, they wouldn't be taken seriously.
Days later, Forbes tweeted out a story about who Wests' VP choice would be. The report stated that West was looking to tap Michelle Tidball as his running mate. The self-proclaimed "biblical life coach" said that she didn't watch the news, which turned out to be a big deal for McCain.
The View co-host is not happy with the coverage the media is giving West. She also reminded everyone of how Donald Trump became president.
"Stop giving this attention and covering it," McCain said in a now-deleted tweet. "This is LITERALLY how we all got Trump in the first place. And who the hell exactly wants a Vice President who doesn't consume the news?"
The View airs weekday mornings at 11 a.m. ET and 10 a.m. PT/CT on ABC.