'The View': Meghan McCain Is Ready to 'Give up Chair' to Former Co-Host
Meghan McCain is the controversial conservative co-host on The View. Following Abby Huntsman's resignation at the beginning of the year, the Republican backer was left alone with the left-leaning panel. With a chair open for another lady to fill, producers might just be testing out new people.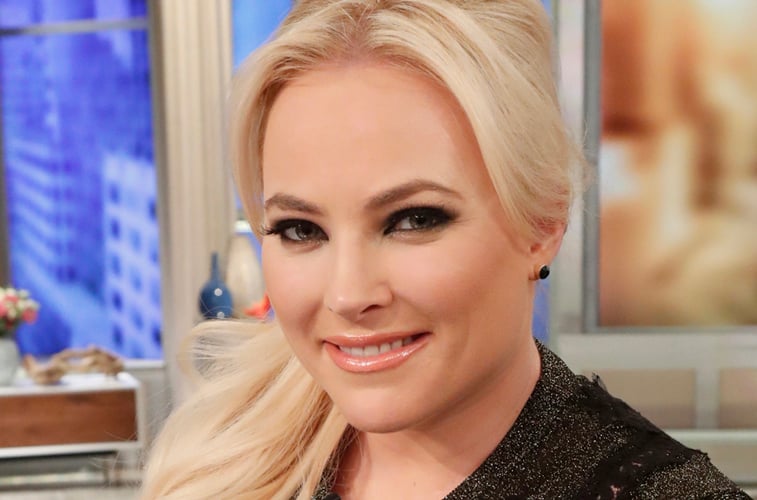 Elisabeth Hasselbeck is set to co-host the daytime show on March 11 and McCain is extra excited for her return. At the top of the show's hour on Tuesday morning, Whoopi Goldberg sent out her thoughts to the former co-host.
"I need to start on a very serious note," Goldberg took the word after greeting the live audience. "Last night, a number of tornadoes tore through Nashville and rural Tennessee claiming the lives of at least 19 people thus far. We are thinking about everyone dealing with this."
Goldberg continued: "Our friend Elisabeth lives there and I wanted to make sure she and her family were OK, and they are alright. Lissie, we'll see you next week when you're a guest co-host."
After Goldberg mentioned Hasselbeck, McCain said a few kind words to The View alum. McCain even said that she would leave the chair for Hasselbeck.
"She's the only woman I would give up my chair for," McCain chimed in. "She can sit in the conservative chair anytime. She's the OG. I love her."
Meghan McCain doesn't want to be a cliché
McCain gets a lot of flack for being strong on her convictions. She is a woman that knows where she stands and fights her point of view. The passion in which she defends her political stances has only been rivaled by Hasselbeck. There have been many conservative women on the panel since the latter left the show, but McCain has been the one that has stayed the longest since.
However, McCain doesn't want to be a cliché and leave the show one day talking bad about everyone. The gossip around her relationship with her co-hosts has been rampant, but McCain has been able to deal with it.
"It's weird for me because The View has a long history of 25 years and there's this inside the palace walls gossip and I just don't want to be like another cliché View-co-host that's bitter about their experience there," she said on Watch What Happens Live in January. "It's been an incredible experience so far and I'm not going anywhere, I'm still there. I'm a person and I have feelings and I'm just trying to do a good job."
Elisabeth Hasselbeck returns to 'The View'
Hasselbeck left The View in 2013 and recently returned to the show in 2019 where she talked about her time as a co-host.
"When you spend a decade with anyone… I feel like I grew up here, I had babies here. It's like a family so this actually feels really good," she said sitting back at the "Hot Topics" table after six years gone.
McCain told Hasselbeck that when she joined the talk show she tried to emulate her.
"How in God's name did you do this for 10 years? Being the lone conservative on this show is… I've always had respect for you. When I first came on my first day I said, 'I wish to emulate Elisabeth,' because you really were the OG of this seat," McCain said.
Hasselbeck said that everyone at the table has unique voices. The trick is to "hold your constitutional right to your beliefs and your religious freedom in one hand, and hold your friend's hand in the other."
"The goal is to keep the conversation going because you have to come back the next day and have another one," Hasselbeck added.
The View airs weekdays at 11 a.m. ET and 10 a.m. CT/PT.