'The View': Meghan McCain Pays Tribute to Her Dad in Heartwarming Father's Day Post
Meghan McCain of The View took to Instagram on Father's Day to honor her late dad, Senator John McCain. The Arizona senator died in August 2018, yet the television personality revealed that she still feels the void left by her role model.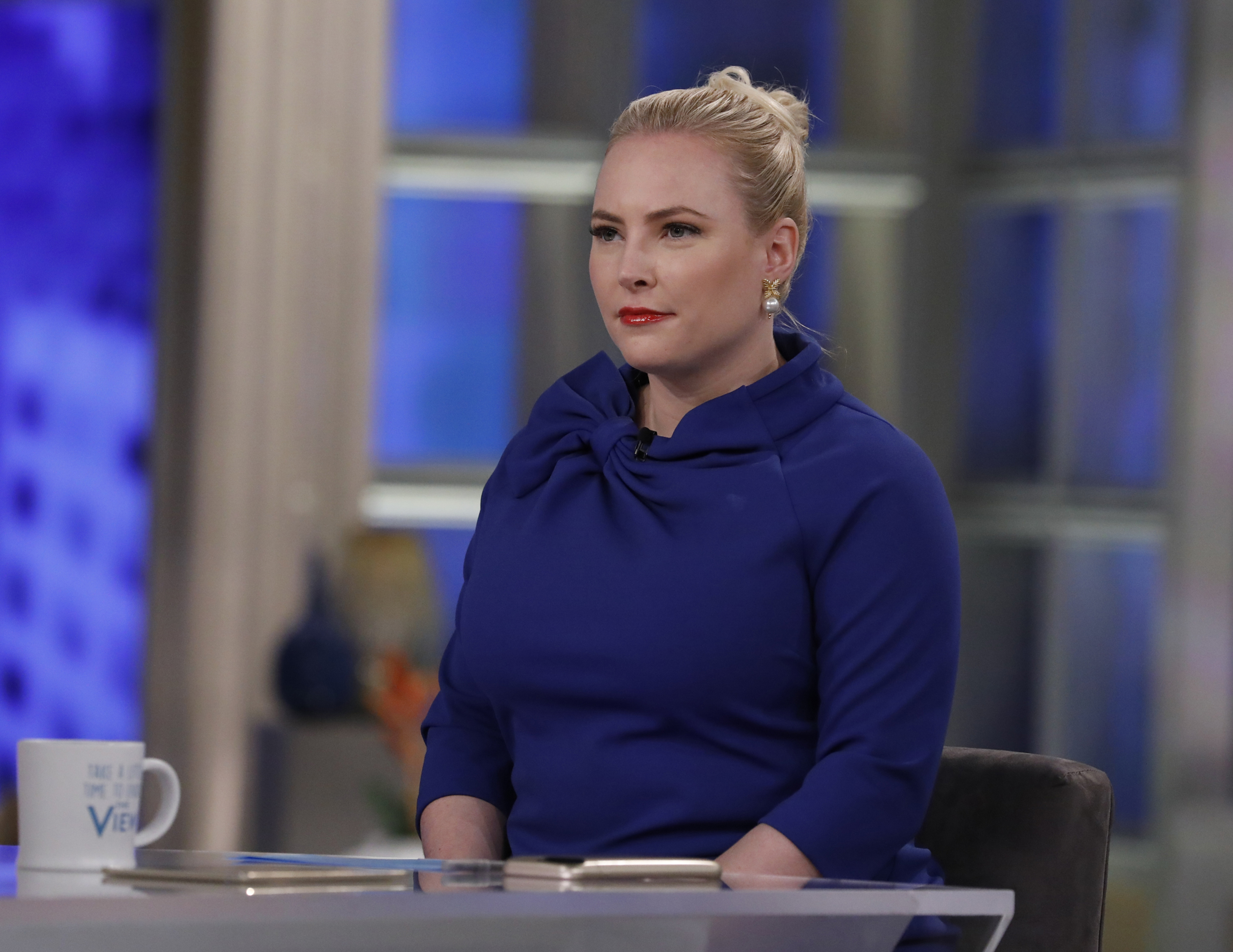 Meghan McCain encourages others to reach out to their parents
McCain often speaks of the close relationship she shared with her dad. In her Father's Day tribute, The View star revealed how the passing of time has not diminished the pain she still feels since his death.
"Happy Fathers Day, Dad," McCain wrote on Instagram. "I love you and I always will. You're the best there ever was. I think about you every single day. Today is never easy. I had the best relationship anyone could every dream of with my dad and it still hurts so much and is deeply painful he is gone."
The talk show host prompted her followers to reach out to their parents and not let unresolved conflicts jeopardize the time you have with loved ones.
"Grief is like a wound that festers," McCain remarked. "Those of you who still have your dads, don't let petty, small sh*t get in the way of a relationship. No time is guaranteed, life is short. I promise you, nothing is worth not knowing your parents."
RELATED: 'The View's' Meghan McCain Shares Why She Changed Her Mind About Marriage
Meghan McCain and her dad were 'so connected'
Over a year after her father's death, McCain spoke at a symposium for the End Well Project and spoke of how strong her bond was with the late senator.
"I actually thought I would die when he did because we were so connected," McCain said in December 2019. "My life revolved around him in every way. And again, people seem to think it's weird, but I also think that some
people are just close to their parents, some people just have a special connection with their loved one. And I felt like when his heart stopped beating, mine was going to stop too."
Despite the pain of her father's death, The View panelist developed a more purposeful spirit of gratitude and resolved to live life in the moment.
"I don't look at life the same way," McCain explained. "I'm very happy today… I feel pain and empathy from other people in a different way than I did before. And I am just so f*cking grateful to be here today and alive and healthy. … We all have bad days, but the small things that happen really don't impact me in the same way they used to. And I'm so grateful for my health and acutely aware of it in a way that I never ever would be before. And I always try and stay as present as possible… while I'm here, I want to do as much as possible and feel as much as possible."
'The View' star posted a Father's Day shout out to her husband Ben Domenech
RELATED: 'The View': Meghan McCain Blasts the Term 'Post-Baby Body' in Twitter Post
McCain is also vocal of her husband's devotion to their little girl, Liberty, whom the couple welcomed in September 2020. Married to Ben Domenech since November 2017, the daytime talk show personality gave props to her hubby in a sweet Father's day post.
"Happy Fathers Day Ben!" she captioned the photo of herself, Domenech, and baby Liberty. "You are the most incredible, wonderful, thoughtful, selfless Dad in the entire world. Liberty and I are so lucky and love you so much."