'The View:' Meghan McCain Posts Something 'Neutral' and Fans Are Loving It
Meghan McCain of 'The View' took to Insta with a pic that her followers are applauding.
Meghan McCain is known as the conservative voice on The View. Often sparring with more liberal-leaning co-hosts Whoopi Goldberg, Sunny Hostin, and especially Joy Behar, McCain is never shy about sharing her perspective when it comes to politics.
The View panelist is relatively active on social media and recently posted a pic that got plenty of praise.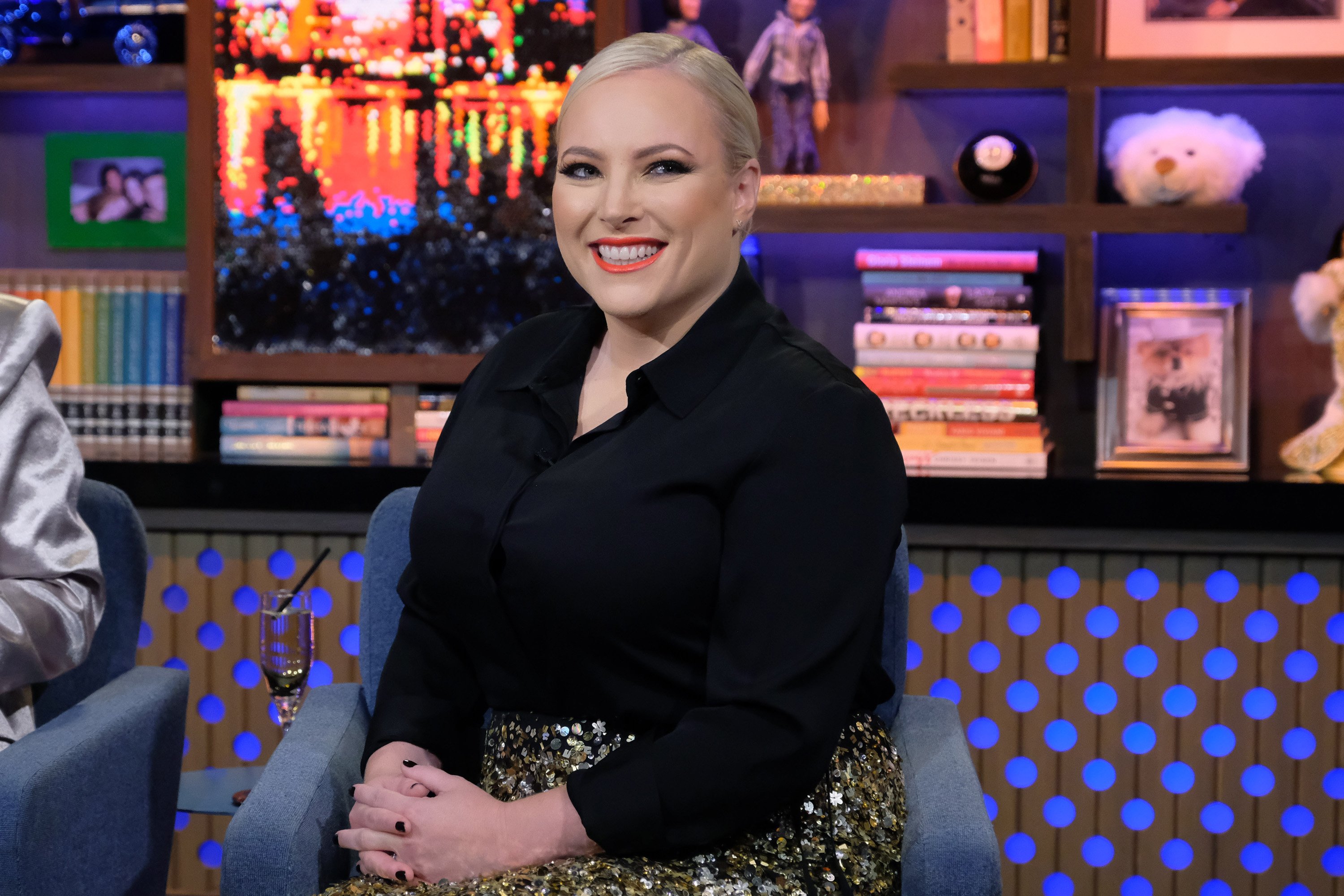 Meghan McCain is a 'real' Republican
Joining the team on The View in 2017, McCain saw the opportunity to reach an audience within her own demographic.
"I think everyone is more interested in politics," she told author Ramin Setoodah for his book Ladies Who Punch: The Explosive Inside Story of The View.  "Young women are different now than when I was younger. Everyone is involved, civically engaged, and informed. I think that's also why the show is doing well."
According to Setoodah's book, ratings have gone up since McCain got a seat at The View table. The ABC co-host feels that her strong political stance brings a more interesting dialogue to the show.
"I think the reason I worked and other Republicans didn't is because I'm the first real Republican they hired," McCain told Setoodah. "I think there were a lot of people they hired that are in the mushy middle, or they are Republicans who are ashamed of being Republicans – or they are intimidated."
'The View' star embraces the grays
With The View co-hosts appearing on the show from home during the coronavirus crisis, each panelist does their own hair and makeup before going on the air. McCain shared that her usually blonde hair was being overtaken by grays.
"No lies about 'lighting,' 'dry shampoo' or at home treatments here…. reached my full quarantine Witch grey hair completion," she wrote on Instagram. "Longest time in my ENTIRE life without getting my color done."
The conservative co-host decided to accept her new color and acknowledged her fellow warriors in gray.
"Shoutout to all my fellow women who also hereditarily went prematurely grey in your twenties. I'm owning it," McCain posted. "Just gotta go find my cauldron. Wanna join my coven? 🧙🏻‍♀️🔮😈👻🧙🏻‍♀️ (also please don't ask me to do my color at home, I can barely blow dry my own hair let alone highlight it)."
Meghan McCain goes neutral
McCain and Behar discuss topics outside of politics, including their affinity for headbands. Often wearing the accessory on the air, The View star recently posted a pic of herself wearing one she considered a neutral color despite it being a print.
"As far as I'm concerned leopard print is a neutral! 🐆 🐆🐆 ," she captioned the pic on Insta. "(also I swear I have hair – I just am bad at doing it!)."
Her followers applauded the look. "Yes!!! One of my oft-repeated style tips! And your hair looks great," one fan commented. "Leopard print is def a neutral," another confirmed. "Stunning keep it sleek," a follower wrote.
Someone even suggested McCain collaborating with Behar on a side gig. "Do a headband line with joy please," the fan requested.
While its doubtful The View co-hosts will be branching out into the accessory business, McCain will be plenty busy between with her first child on the way and continual hot topics to take on at the table.