'The View's' Meghan McCain Congratulates Anderson Cooper on Birth of Baby Boy
Meghan McCain from The View was one of many celebrities that was excited for the bombshell that Anderson Cooper dropped on TV. The CNN anchor announced that he had become a father after the birth of his baby boy. The ABC talk show host, who is pregnant and expecting her first baby, congratulated the journalist on the happy news.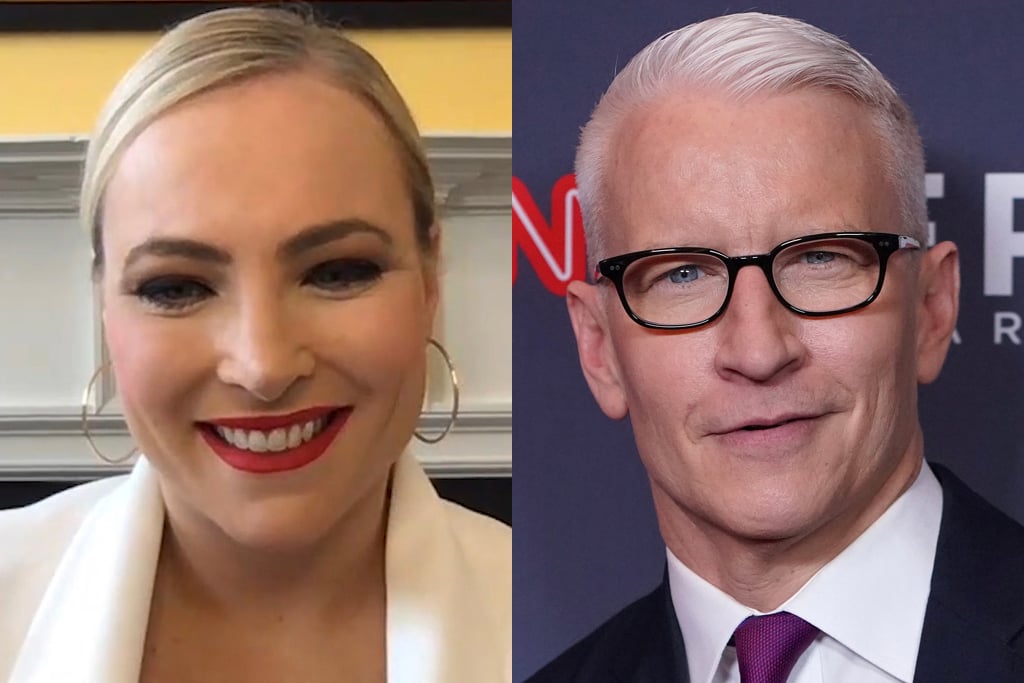 How did Anderson Cooper announce he was a father?
Cooper followed up his announcement on his CNN show with an Instagram post holding his son.
"I want to share with you some joyful news," he wrote. "On Monday, I became a father. This is Wyatt Cooper. He is three days old. He is named after my father, who died when I was ten. I hope I can be as good a dad as he was."
Cooper explained that his son's middle name is Morgan, which was a name his parents were considering for Anderson.
"My son's middle name is Morgan. It's a family name on my mom's side," he continued. "I know my mom and dad liked the name Morgan because I recently found a list they made 52 years ago when they were trying to think of names for me. Wyatt Morgan Cooper. My son. He was 7.2 lbs at birth, and he is sweet, and soft, and healthy and I am beyond happy."
The CNN host also said that he never thought he would become a father due to his sexuality.
"As a gay kid, I never thought it would be possible to have a child, and I'm grateful for all those who have paved the way, and for the doctors and nurses and everyone involved in my son's birth," he added.
Cooper's only wish was for his baby to get to know his grandparents and uncle.
"I do wish my mom and dad and my brother, Carter, were alive to meet Wyatt, but I like to believe they can see him. I imagine them all together, arms around each other, smiling and laughing, happy to know that their love is alive in me and in Wyatt, and that our family continues," he ended.
Meghan McCain and other celebrities react
Following the news of Wyatt's birth, celebrities poured in to wish Cooper the best on the birth of his son. McCain took to Twitter to send her well wishes.
"OMG! Congratulations Anderson Cooper," she tweeted. "What an absolutely beautiful baby. Love and blessings to you all."
Andy Cohen from Bravo said, "Ben [heart] Wyatt," referring to his own son that will now have a play buddy.
Kelly Ripa, who has a close relationship with Cooper wrote: "Our hearts are filled with love as [Mark Consuelos] and I and the kids patiently wait for the day that we can meet beautiful Wyatt in person. We love you so much. Can't stop the tears of joy."
Cooper's CNN co-worker, Don Lemon, said: "So beautiful Anderson. Congratulations."
Ricky Martin wrote on Instagram, "Congrats, my friend."
Leslie Jordan from SNL added, "This warms my heart and I'm so happy for you. Sending you both all my love."