'The View:' Meghan McCain Said 'Hell Would Freeze Over' Before She Would Do This
Meghan McCain of 'The View' rarely shies away from a challenge, though she admits there's one offer she would definitely turn down.
Meghan McCain of The View is eagerly expecting the birth of her first child with husband Ben Domenech. Following precautions amid the coronavirus crisis, the conservative co-host continues to appear on the talk show from home.
While McCain is never shy about speaking her mind, The View star revealed one project she would not consider taking on.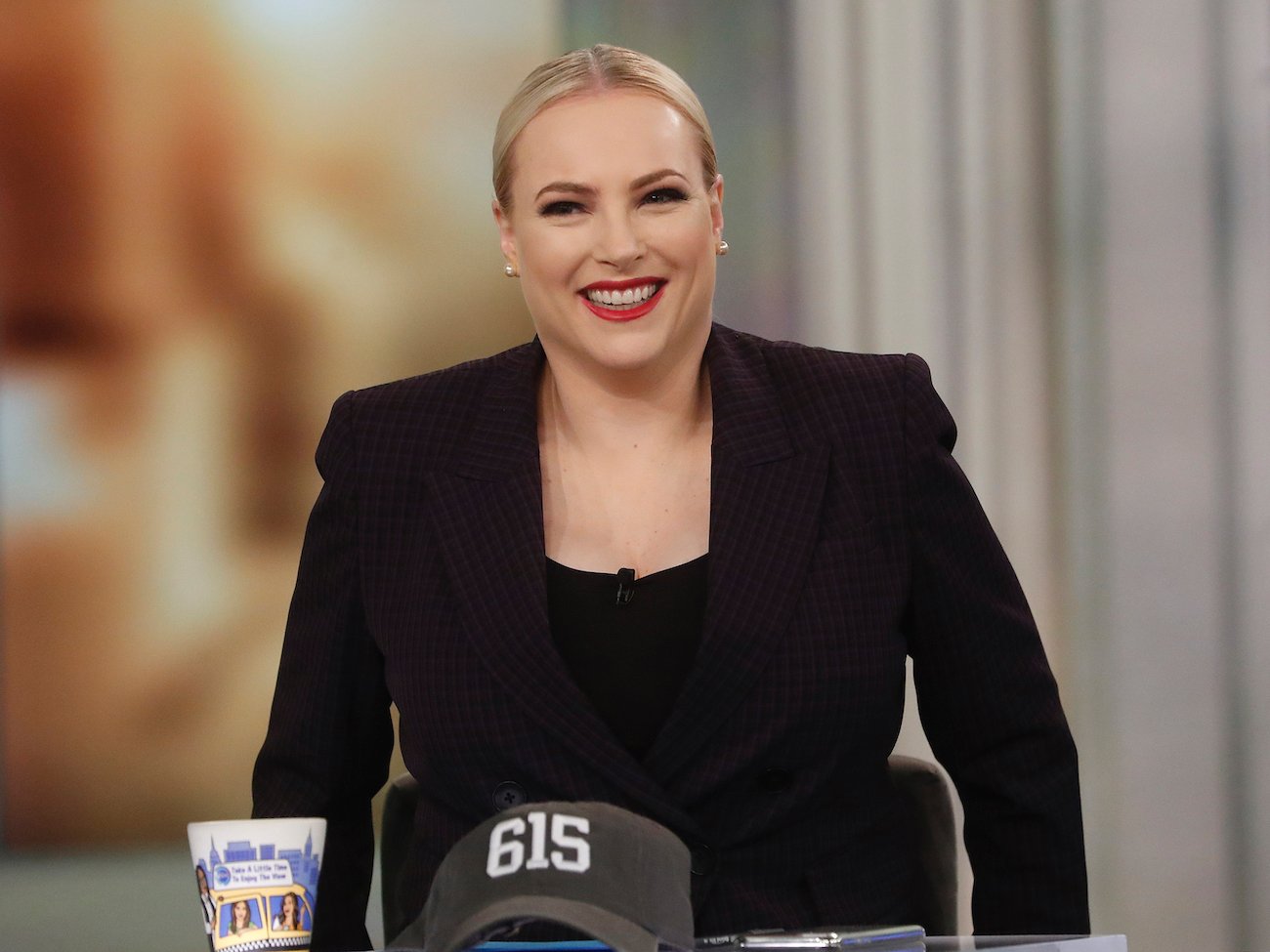 'The View' star limits pregnancy details
Despite being a very public figure, McCain posted a message on Instagram to let her followers know she would be giving few details about her unborn child.
"Ben and I have made the conscious decision to guard our (growing) families privacy as much as is possible," she wrote in May. "I believe children have a right to privacy and hope you will all understand as we navigate this as much as possible going forward without sacrificing our comfort or safety."
The talk show host revealed that one reason for her guarded approach was due to the bullying she's been subjected to online.
"A bunch of inhumane jackasses have really ruined so much for so many on social media," McCain shared. "I learned a lot of hard lessons about cruelty that comes with being open and vulnerable about my personal life during my Dads cancer fight. It is a shame."
McCain concluded her post expressing gratitude for her supporters. "Thank you for the continued kind words, support and prayers regarding my pregnancy from so many of you," she posted. "It has meant a lot during this crazy time."
Meghan McCain's first Mother's Day
Often sharing her love of reality television, McCain described how she enjoyed her first Mother's Day as an expectant mom.
"I watched the Real Housewives of Atlanta reunion on Bravo and it was amazing," she said, according to Yahoo! Money. "So that's what I did yesterday. It was really good."
McCain has credited several reality-type programs for getting her through the time spent in lockdown throughout the pandemic.
"Honestly, I'm just grateful to the film makers, Netflix and Joe [Exotic] for distracting me so much from being pregnant and quarantined during the apocalypse," she tweeted in late March.
You won't be seeing 'Keeping up with the McCains'
While The View co-host relishes the reality genre, fans shouldn't hold their breath on her being the subject of a show. Though she's in the public eye via the popular ABC talk show and in political circles, McCain has no intention of allowing cameras to follow her 24/7.
"Hell would freeze over before I would do a reality show," McCain told Playboy in 2012. "I've been offered everything you could possibly imagine, and it just doesn't interest me. You certainly won't see me dancing on TV."
McCain was actually given the opportunity to be a contestant on one of NBC's most popular former reality shows in 2008. "I was asked to be on The Apprentice several times and said no," McCain recalled in December, according to People. "I thought it was a dumb show. No offense."
While McCain is a self-proclaimed "giant consumer of all reality television," she reemphasized her stance on remaining an observer. "I don't do reality TV. It's a hard no," she said. "I don't want a camera on me all the time — one hour a day is just fine."