'The View:' Meghan McCain Says There's Been 'A Lot To Deal With' During Her Time on the Show
Meghan McCain of 'The View' spoke to 'Ladies Who Punch' author Ramin Setoodah for his updated version of the book.
Meghan McCain continues to co-host The View from home during the coronavirus crisis, along with fellow panelists Whoopi Goldberg, Joy Behar, and Sunny Hostin. Now expecting her first child with husband Ben Domenech, McCain recently spoke on the many ups and downs she's experienced since joining the show in 2017.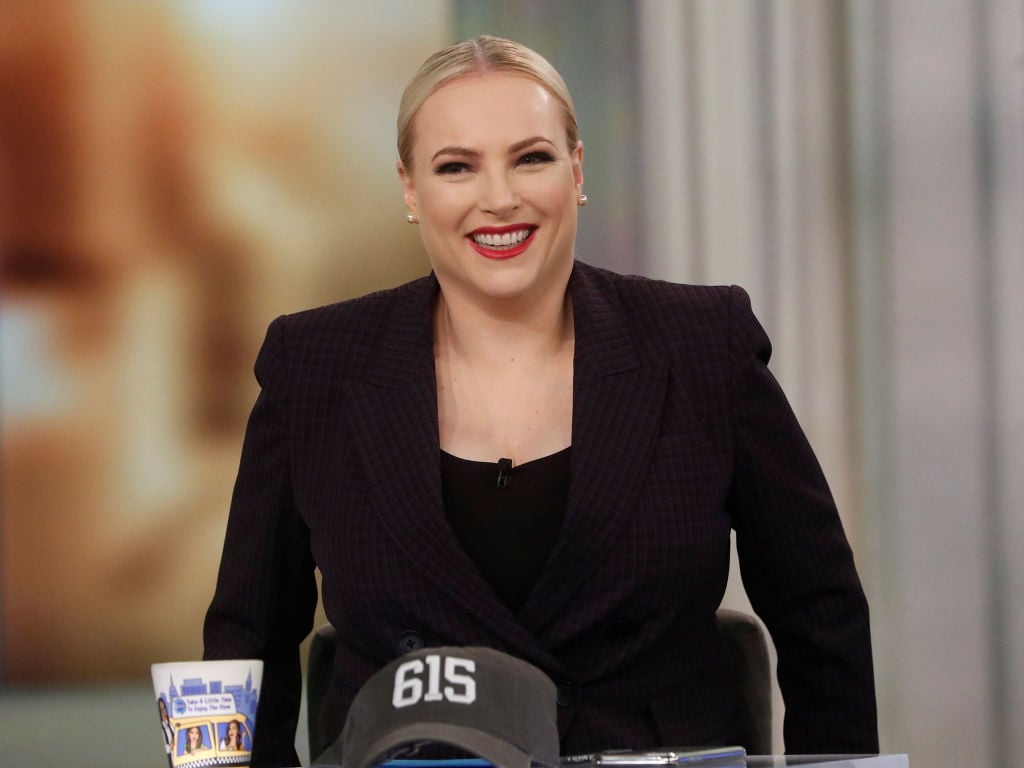 Meghan McCain's greatest loss
When McCain joined The View in 2017, she would often discuss her father, Senator John McCain, and his ongoing battle with brain cancer. When the politician passed away in August 2018, the talk show co-host took a six-week leave of absence and received a warm welcome from her fellow panelists and the studio audience upon her return.
"I have missed all of you so much," McCain said when she resumed her seat at The View in early October 2018, according to People. "Thank you so much … I just want to thank ABC and The View for giving me this time, to thank all of America for being so kind to my family."
The ABC panelist also praised her co-hosts for their support. "None of us at this table agree on very much when it comes to politics, but we're all sisters here," McCain said of her colleagues at the table.
Updated 'Ladies Who Punch' in paperback
When author Ramin Setoodah was gathering quotes for his 2019 book Ladies Who Punch: The Explosive Inside Story of The View, he had the opportunity to interview McCain as the newcomer to the show. The ABC political analyst commented that she originally was going to pass on the gig.
"I didn't want to join," she said in Setoodah's book. "I thought it looked like there was too much turnover. It wasn't the iconic show I watched when I was in college."
McCain ended up taking the offer due to some prodding by her father. "I originally said no when they asked me, and my dad convinced me to do it," she revealed.
Setoodah's book was recently released in paperback with a new epilogue, to which McCain contributed with some thoughts on her timing when joining the iconic talk show.
"I often think that I must have been out of my f—— mind to do the most historically controversial show in all of television at a time when I was going through so much emotionally," she told the author, noting that she started on The View while her father was battling glioblastoma.
Meghan McCain's rocky road
In addition to her father's illness and death, McCain has endured a miscarriage, public scrutiny, booing from the audience, and being the topic of negative headlines on behind-the-scenes- fighting with co-hosts. She told Setoodah that at times it can all be too much to bear.
""I just wish people at home would give me a break, because I've been dealing with so much," she said in the epilogue, as reported by People. "It's been a lot to deal with the drama of the show, the leaking in the press, and then my grief all at the same time."
Though she admitted, "there are times when I have wanted to completely give up and leave," McCain thinks of her father to keep her going. "I just keep trying to remind myself that my dad really wanted me to be here and wanted me to do it," she told Setoodah. "And I keep trying to remind myself of that anytime I feel like maybe this is no longer the right decision."
The paperback edition of Ladies Who Punch: The Explosive Inside Story of The View is now on sale.