'The View': Why Meghan McCain Says Whoopi Goldberg Is Psychic
Meghan McCain sent smiles across The View when she announced she was pregnant. The conservative co-host made the announcement on social media and also said she would be staying put at home during her pregnancy. Upon her return to the show via Skype she commended Whoopi Goldberg for her psychic abilities.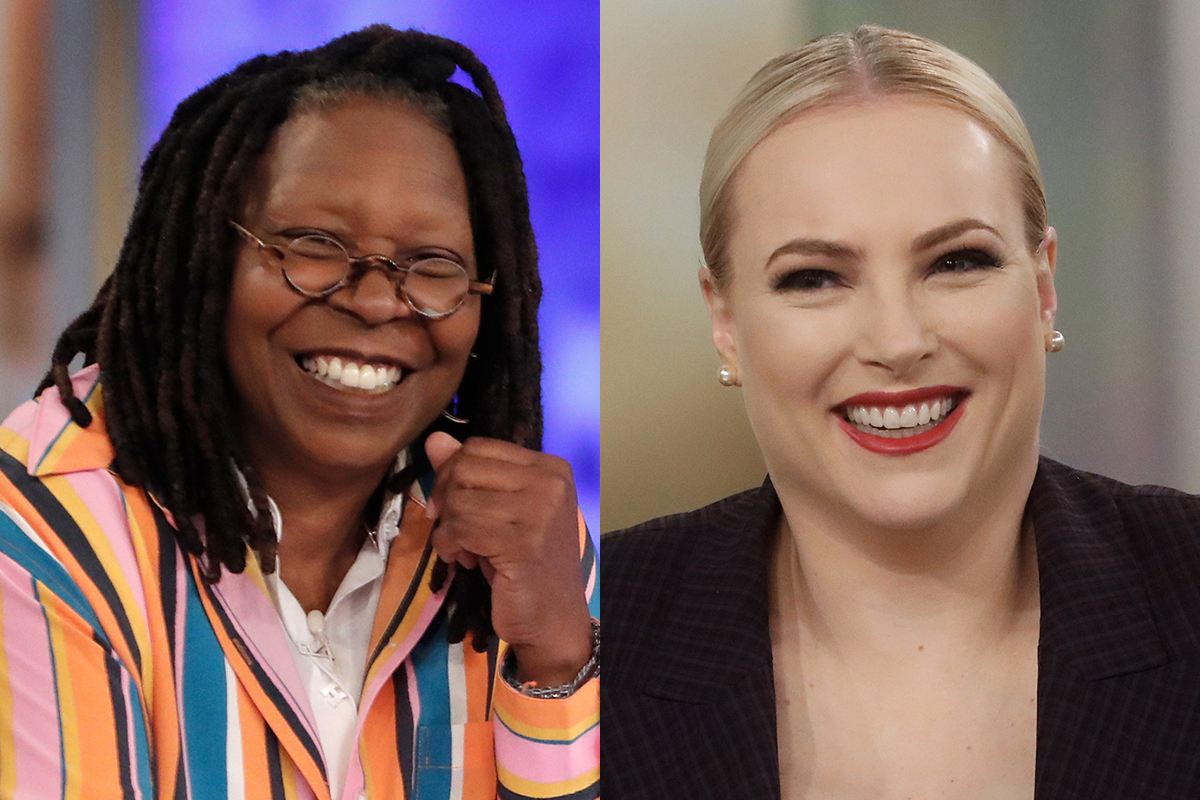 Meghan McCain is expecting a baby
Fans that follow the ABC talk show know that McCain has always said she couldn't see herself as a mother. Viewers also know that she had a miscarriage last year that left her really sad. A year has passed and McCain announced she was expecting a baby with her husband Ben Domenech.
"My husband Ben and I have been blessed to find out I'm pregnant," McCain announced. "Although this isn't how I expected to announce my pregnancy, both we and our families are excited to share the news with you all."
Due to the coronavirus pandemic, McCain's doctor suggested she limit her contact with people just to be safe. For this reason, the Republican pundit would not be returning to the studio and would broadcast from her home.
"I consulted with my doctors and they advised me that for the safety of our baby and myself, I should be extra vigilant about limiting the amount of people we come in contact with," she added. "Starting immediately, I'll be joining the millions of Americans who are self-isolating as a precaution to prevent the spread of COVID-19. As a result, I will be appearing on The View from home via satellite."
A 'bittersweet' return
Following her announcement, McCain took some days off the morning show but upon her return, her co-hosts congratulated her from afar. The TV personality said that she was surprised by the news but also said it was "bittersweet."
"We're excited, a little surprised… it's bittersweet because there's just a lot of people in a lot of pain right now," McCain said. "Obviously, I would prefer to be in the studio with all of you but my doctor recommended against it. I think everyone knows that this has not been a smooth road to motherhood. It's taken a lot of, physical, mental, emotional strength to get here and I think like a lot of women it wasn't a straight line. I didn't know if I ever was going to be a mom."
McCain didn't want to get into too many details as she knows that people want to be informed about the coronavirus.
Why does Meghan McCain say Whoopi Goldberg is psychic?
The interesting part of what McCain said came after her fellow co-hosts congratulated her. Goldberg said it was great news because "people are looking for things to celebrate."
McCain noted that it was Goldberg that gave her hope the prior year after suffering her miscarriage. The show's moderator predicted that she would get pregnant and was even accurate on the timing.
"Whoopi said this to me. Whoopi told me like a year ago that I was going to have a child and she told me the gender," McCain said. "You were 100% right and this doesn't help my feeling that you have psychic abilities that I always thought you had. I told my mother, 'Whoopi was right about everything including the timing.'"
The View airs weekdays at 11 a.m. ET and 10 a.m. CT/PT.