'The View:' Meghan McCain Shares Something People Don't Know About Her in 'Rapid Fire Questions' Segment
Meghan McCain of 'The View' comments on a common misperception people have of her in an online Q&A.
Meghan McCain of The View is known for sparring with her co-hosts on a myriad of topics. The conservative co-host has often been vilified in the media for her often strong-willed stance on subjects and even faces in-person backlash from some audience members.
In the show's online segment "Rapid Fire Questions," the television personality shared that there's more to her than meets the eye.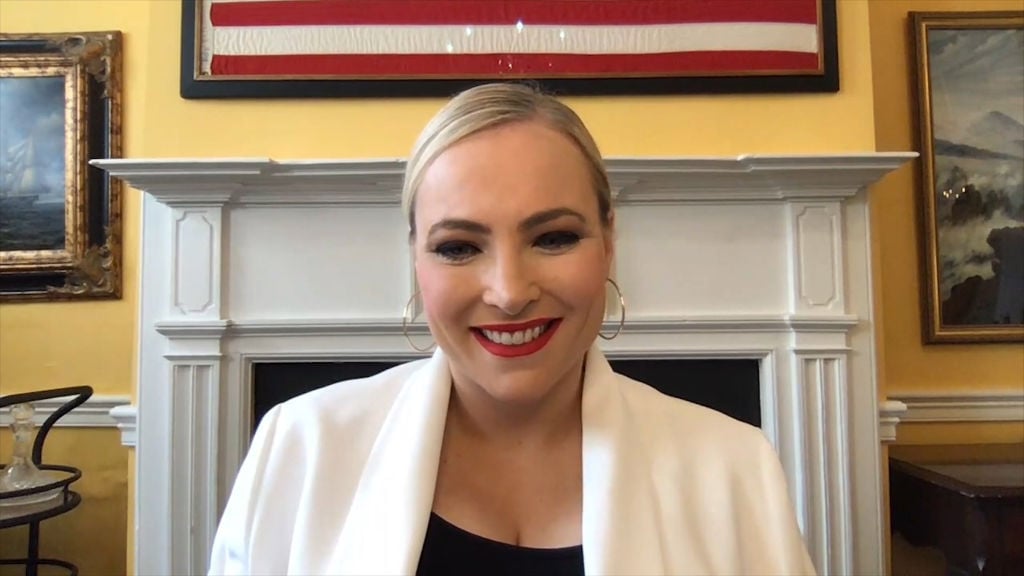 'The View' star often gets flak from the audience
In September, McCain spoke with Andy Cohen on Watch What Happens Live and commented on the verbal assaults she receives on social media as well as jeering from the show's live audience.
"The audience is extremely combative," she told Cohen. "The booing and heckling, it's a lot everyday… I'm paid to give a different view, and so I would like us all, when people come, to roll it back because I'm just trying to do a very complicated job."
In a sit-down in November with one of her favorite sparring partners on The View, McCain again brought up how the negative response from the audience can take a toll on her.
"This is a very hard job," McCain told co-host Joy Behar on Entertainment Tonight. "It's like, lots of intense emotions on this show and part of it is the political climate we're in and part of it's just the nature of the show, getting booed is very hard. I'm still not used to it. I don't like when the audience does that."
Meghan McCain has a heart: 'It exists'
In The View's online segment "Rapid Fire Questions," pal and former panelist Abby Huntsman asked McCain about several topics, with one question that seemed to hit home. "What's one thing we don't know about you?" Huntsman asked her Republican co-host.
McCain took the question seriously and gave a very heartfelt response. "This is the one thing about this show… people don't give me a lot of nuance," she explained. "I have to be like the hard ice b**** every day and, I have a heart and feelings. It does exist someplace – it's deep, stuck down someplace, but it does exist," she stated with a laugh.
Huntsman, who has known McCain for years, backed her up. "When it does come out you can't stop it, so you just keep it well down below," she said. "That is true about you. People don't see that."
"It's there but I don't let people close to me easily," McCain admitted. "It exists. I have a heart."
'The View' co-host has previously alluded to this side of herself
McCain is quite active on her social media accounts, posting on everything from political matters to personal tidbits. Sharing a shout out to her longtime bestie Josh Rupley on Instagram in October, McCain mentioned the misperception she feels people have of her.
"For everyone who ever called me an ice queen – you never really got the chance to know me," she wrote.
Now expecting her first child with husband Ben Domenech, McCain is focusing on her upcoming strategy for balancing work and family!